It was a hive of activity at the Rotorua Careers Expo as students got a first-hand look at different universities and careers options.
There were 95 stalls at this year's annual expo, which was held at the Energy Events Centre.
John Paul College student John Tolentino, 16, says he wants to be flight attendant, so he can travel.
"Having an expo here is helpful for people to choose career options and universities, and what jobs they can look for."
Rotorua Lakes High School student Skye Cox, 16, says the careers expo was a great opportunity to discover different universities and find out what they offer.
She hopes to study environmental science.
Skye says it is great having this expo because a lot of people do not really know what they want to do.
"It's a good way to collect pamphlets and look around."
Harrison Hill, 16, from John Paul College, says the expo had a lot of variety and helps people nail down some options.
John Paul College student Billie Gribble, 16, says she likes the fact she gets more information at the expo, and it is somewhere she can get first-hand advice.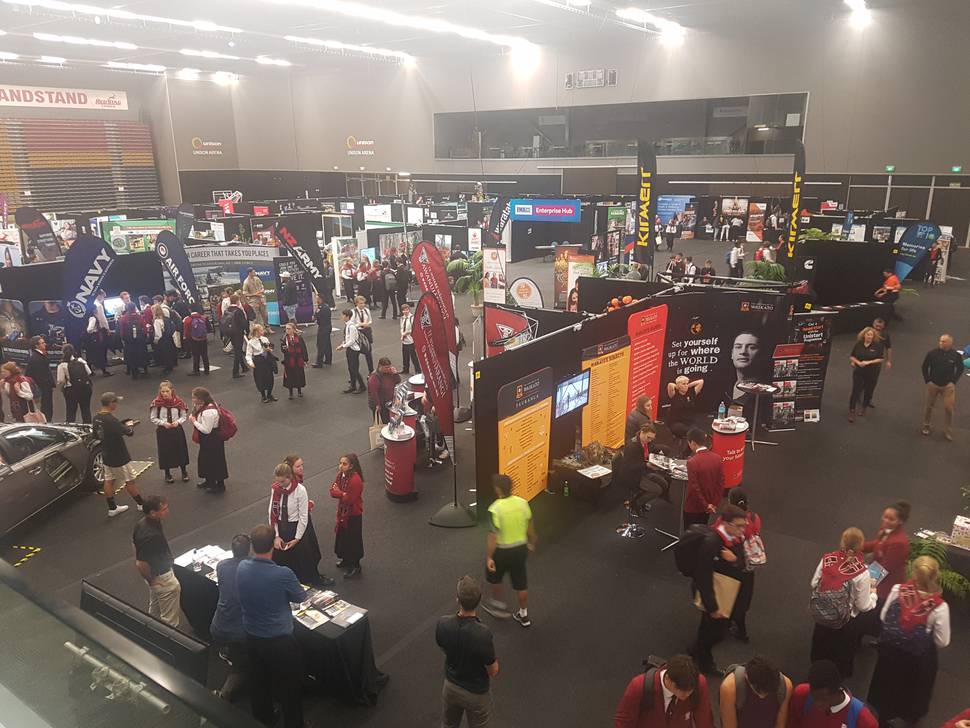 Chris Wakefield, team leader of honey chemical testing at Analytica Laboratories, was one of many people manning a stall.
He was situated in a cluster of stalls which were with Agriculture NZ, and included other businesses such as Comvita.
Chris says Analytica Laboratories represented the testing side of things and the stall included displays of some of the smaller lab equipment they use.
"I definitely came to these when I was at high school."
He says the expo can help people who don't have an idea of what they want to do and might not know what sort of options are out there.
"They can talk to people in these jobs and it may even help them decide what subjects they want to do, or courses or degrees at university."