Ratepayers are footing a $123,690 annual bill to keep Rotorua's two council-led markets running, it has been revealed.
The information comes as one of those markets, the Rotorua Farmers Market, has been extended in the hopes its popularity continues to grow.
Rotorua Lakes Council operates the farmers market on Sundays and the Rotorua Night Market on Thursdays.
The farmers market took a winter hiatus in its inaugural year but will continue to operate through the colder months in 2018, Kathy Nicholls, the council's communications and marketing co-ordinator for arts and culture, said.
In response to questions from the Rotorua Daily Post, it was revealed the markets were running at a combined $123,690 per annum deficit.
Together, the night and farmers markets cost $261,690 to run a year, but only make a combined $138,000; $115,000 from the night market and $23,000 from the farmers market.
The remaining $123,690 is topped up using the council's budget.
Council arts and culture manager Stewart Brown said the markets were not intended to be profit-making ventures and income was invested back into ongoing operational costs and improvements.
Brown said the farmers market was introduced in 2016 following "market analysis and demand for this type of offering, adding vibrancy on usually quiet Sunday mornings".

Nicholls said she thought the farmers market would only grow and the decision to extend it was made based on its growing popularity.
"The night market has been going for seven years and has got a local following, people know about it.
"We think the farmers market will end up being the same. You can go down and have a coffee and breakfast. It's helping support the inner city and activating that area."
Nicholls said the lack of fresh produce during winter had been an issue but stallholders branched out, making things like chutneys and bringing winter fruit.
"I did a bit of research and spoke with the stallholders and they were all keen to continue trading," she said.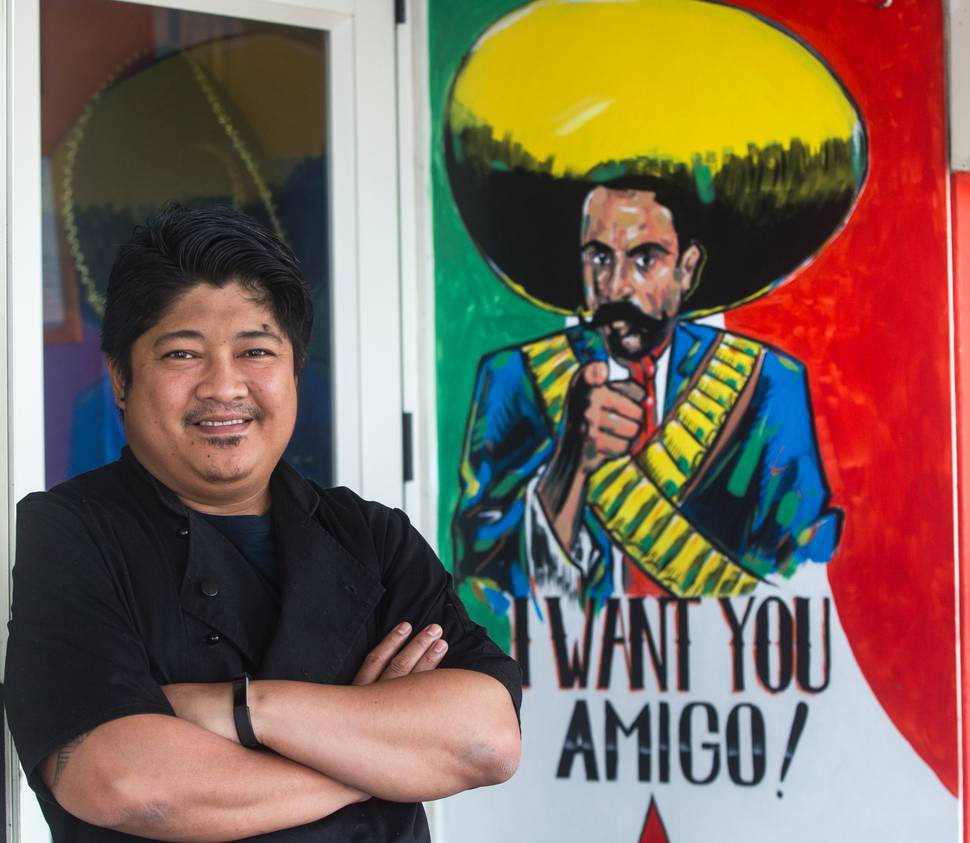 El Mexicano Zappata general manager Anthony Mallari said the restaurant had held a stall at the farmers market for about two months, but for them, it wasn't just about the profit.
"The best thing is we're mingling with people and telling them about our restaurant. It's about advertising and marketing," Mallari said.
"We're not making lots of money but we're building that rapport, building friends and customers."
Mallari said the farmers market was a nice place to relax and spend quality time with family.
"It's a special place people can meet and have a relaxing Sunday morning."
The restaurant also has a stall at the Thursday night markets.
Other markets in Rotorua include the Rotary-led Saturday market in Kuirau Park and the Soundshell Market which runs at least every fortnight on Sundays.
They have both been running for 30 years.
Rotary market director Garry Adlum said, in that time, they had put about $800,000 of profits back into the community.
But he said all of Rotorua's markets offered something different.
"The night market is great for bringing people into the CBD and the farmers market is good to have on Sunday. They have a part to play and I fully support them," Adlum said.
"It's great these sorts of things are happening. If we want people to come to Rotorua we have to have things to bring them here."
The Rotary market is a way of life for some people, and it runs rain, shine or hail, Adlum said.
"Everyone knows Rotary is there working for the community and it's there every Saturday."
Councillor Karen Hunt, the inner city portfolio lead, said the farmers market was going from strength to strength and the night market allowed locals and visitors to sit at one table.
"The Saturday market has its loyal clientele ... and the Sunday market has provided a real meeting point for artisans and people who want to have a cruisey Sunday and be able to buy organic fruit and hear music," she said.
"It added some much needed vibrancy in different parts of the city and meet different needs. The markets are not just the same thing in different places, they are distinct."
Liz Davies, who runs the Soundshell Market agreed the markets added vibrancy.
"Markets bring another vibrant aspect to the city. A different free attraction for out of town visitors to soak up the relaxed atmosphere, chat, meet socially, browse and purchase items not usually seen in shops, not to mention meeting some fabulous stallholders."
Rotorua Markets:
- Rotorua Night Market: Thursdays, 5pm to 9pm on Tutanekai St, between Haupapa and Hinemoa Sts.
- Rotary Market: Saturdays 7am to 1pm at Kuirau Park
- Rotorua Farmers Market: Sundays 9am to 1pm at Te Manawa, corner of Tutanekai and Hinemoa Sts
- Soundshell Craft Market: At least every second Sunday 9am to 2pm on the Lakefront Village Green. Next markets April 29 then May 6.