The Rotorua Lakes Council has been officially sworn in with returning mayor Steve Chadwick promising a continuation of the council's "sustainable financial strategy" and the start of some major infrastructure projects in the next three years.
In what was understood to be a first for an incoming council, councillors, their friends and family, were welcomed with a pohiri led by Ngati Whakaue and Te Arawa kaumatua Pihopa Kingi and members of the council's cultural group.
Mr Kingi said there were wide ranging criticisms of certain aspects of the council's make-up during the lead-up to the election but they had all been settled by the democratic process.
"Our wish and the hope is that all those commentaries which were said one to the other have now been laid to rest ... and we are hoping - expecting - a smoother and better council response."
Council chief executive Geoff Williams began proceedings by swearing in the mayor, who then took over running the meeting, making her inaugural speech and swearing in the 10 members of council.
A few laughs were shared by new councillor Raj Kumar and old hand Trevor Maxwell when their official documents were mixed up with Mr Maxwell declaring they were now both "knights of the brown table".
During her speech Mrs Chadwick said there would be two more workshops with councillors before she announced the new committee chair people and portfolio leaders.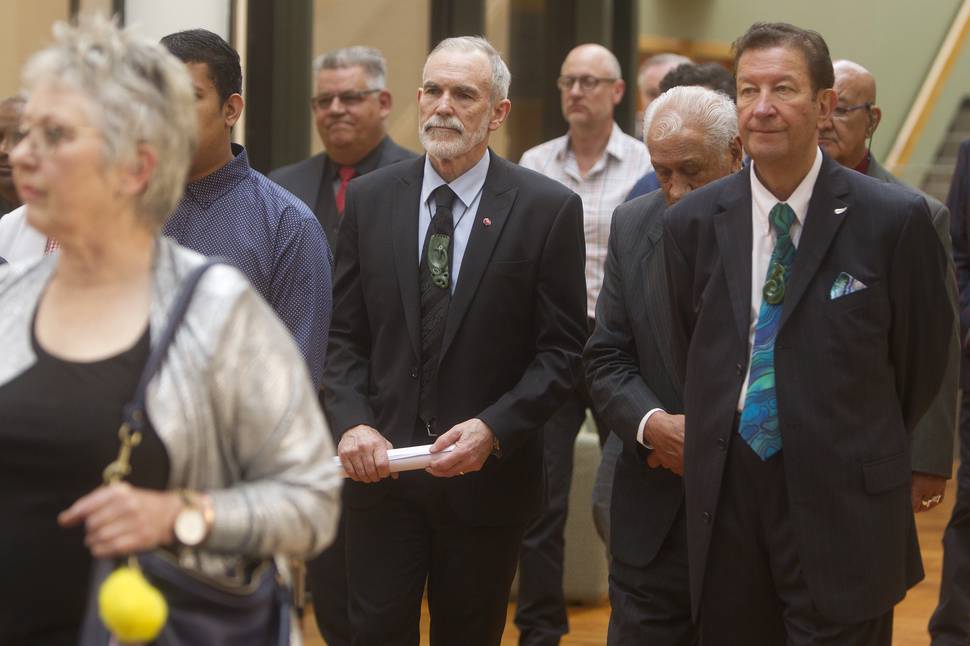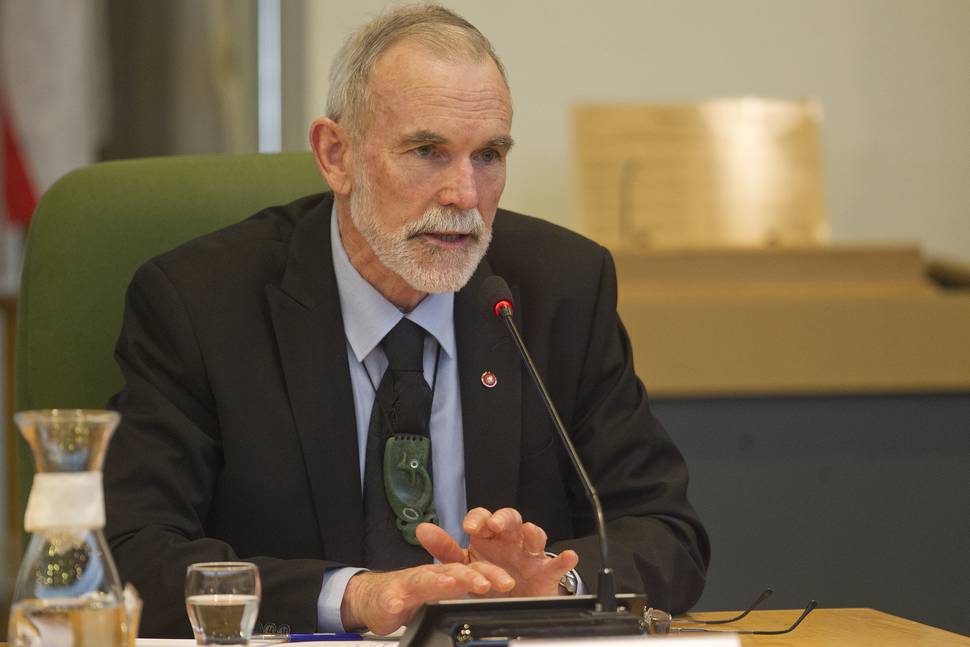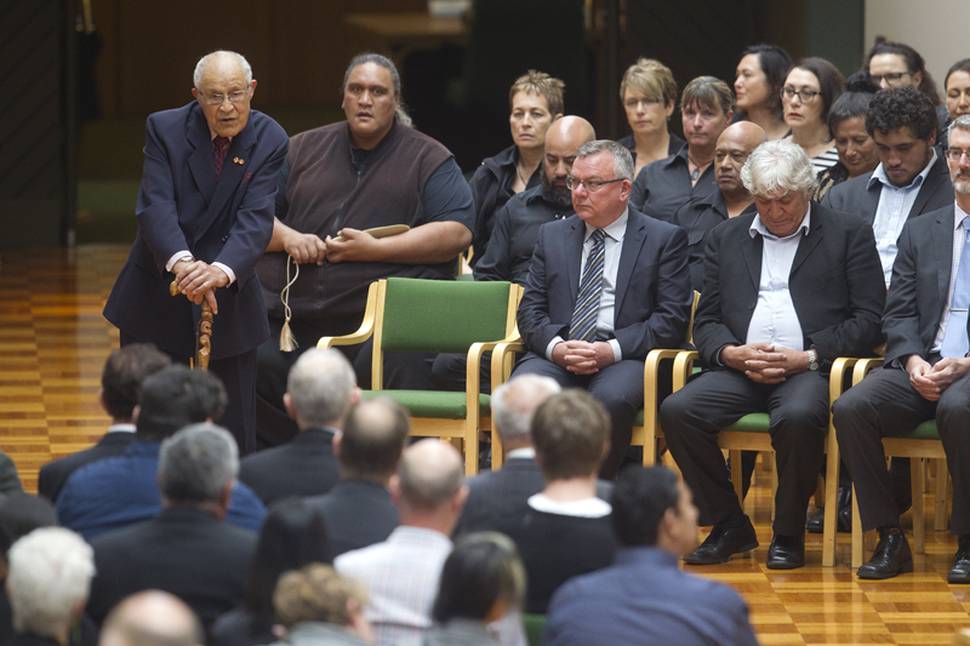 She said she would like to see one member from the council's Rural Community Board and one from the Lakes Community Board to sit on council committees, along with the two members of the Te Tatau o Te Arawa Board who already sat on the council's committees and who have voting rights on those committees.
But, whether those community board members would also have voting rights would be decided by the council at a later date.
She also asked for a small cloak to be commissioned by Te Puia for her to wear at official engagements, signifying the new relationship with Te Arawa.
Mrs Chadwick acknowledged former councillors Janet Wepa and Mike McVicker, and the only new face at the council table Mr Kumar.
Read more:
• Rotorua Lakes Council holds first meeting
• Community board members sworn in
"Change had to happen to avoid a financial crisis, and it did, and it will continue at a slower pace and we hope to bring the public with us," Mrs Chadwick said during her speech.
"Innovation will continue to be a hallmark of this council.
"Some aspects of the last three years we may have been able to do better ... we are now on a roll and are now on a journey.
"This term will focus largely on infrastructure, sustainable infrastructure that supports growth, keeps us ahead of the game, maintains the delicate environment to preserve and improve our lakes and keeps up with 21st century demands to manage water and waste.
"We will be announcing major infrastructure projects for sewerage, water, waste and roading," she said.
Councillors then took their first vote of the new term by unanimously voting Dave Donaldson be re-elected as deputy mayor.
At 3pm today, the mayor will swear in the eight new members of the council's Rural Community Board and Lakes Community Board where those members are expected to elect their chair people and deputy chair people.