The local economy is benefitting from an extra $70 million a year as more international students chose Rotorua as their place of study.
Education Rotorua, the group tasked with growing the city's international student industry, has seen about 10 per cent growth in the number of students coming to Rotorua in the last 12 months.
The revenue their stays generate is based on their accommodation costs, fees and projected spending.
Education Rotorua marketing director and regional co-ordinator Meri Gibson said they averaged that figure out to about $42,000 per student.
"The revenue gathered from international students is very significant and people, particularly agents, have been blown away with what we have on offer in Rotorua."
She said a lot of the growth was in high schools, but Waiariki Bay of Plenty Polytechnic continued to hold its own when attracting overseas students.
"John Paul College is looking to have about 60 international students by next year and Western Heights [High School] went from a zero base to 40 students.
"We are really pleased with the growth we are experiencing but for us it's about sustainability and we are confident this growth can be maintained."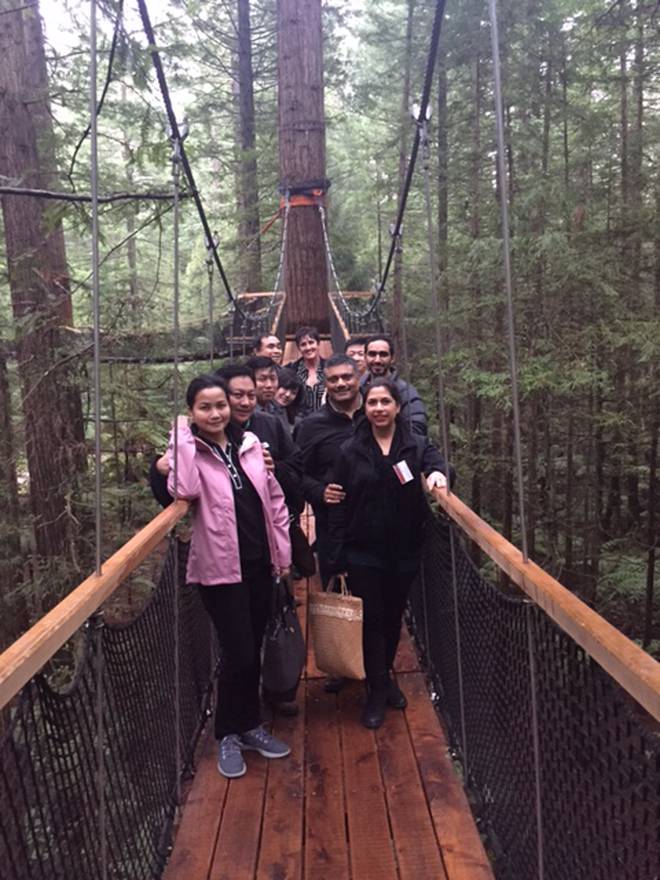 Education Rotorua funded a trip of agents to Rotorua last week to showcase the lifestyle the city offered to potential new students.
"It's not so much about the schools, it's about what the city can offer that Auckland can't - our lifestyle, the cultural element and proximity.
"Months of planning went into locating the right agents. The final selected group of agents currently sends students to New Zealand from Japan, China, Chile, Colombia, Argentina, Brazil, India, Saudi Arabia, Middle East, Philippines, Uzbekistan, Singapore, Hong Kong and Russia."
During their stay the group was taken to popular attractions to showcase the tourism and cultural aspects of Rotorua, as well as local high schools and tertiary institutes Waiariki and Rotorua English Language Academy.
"One of the agents asked why Rotorua was marketing so aggressively and I replied, 'we are not aggressive, just very proactive'," Ms Gibson said.
John Paul College principal Patrick Walsh said the school had seen a reasonably good increase of international students in the last couple of years.
"I think we've seen that increase for a number of reasons; the good marketing going on, as well as New Zeaaland being seen as a safe location to visit over options in America and Europe."
He said the growth was a win win for both the students and the school.
"The fees help pay for our teachers, allowing us to keep our ratios down and in return we offer excellent ESOL and full holistic support for the students."
Waiariki Bay of Plenty Polytechnic international education director Graeme Rennie said the international student body was beneficial to the culture of the polytech.
"Not only do they allow for the development of resources and qualifications across the institute for the benefit of the wider community, international students become an active and vibrant part of our city, contributing to our economy, the workforce, and by becoming global ambassadors for our city and its people.

"The international student body also provides our local students with insight and opportunities to understand other cultures from areas such as Chile and Nepal from right here in Rotorua, while building career and friendship networks that will help them in the future."
He said Rotorua was a well-known international destination made more desirable as word spread about "how welcome we make visitors to our rohe feel".
"International students find our community very supportive and most can get part-time work while studying if they want to. These positive factors often lead many to settle here, and contribute even more to our city's growth and diversity."