Full of life, just like her party, Ynys Fraser celebrated turning 99 with 150 people and her granddaughter says she couldn't be more proud of her.
Mrs Fraser, who turned 99 on Wednesday, celebrated her birthday at QE Health on Saturday. A long-standing member of the Rotorua community, Mrs Fraser moved to Rotorua when she was just two-years-old and has been here even since.
Judy O'Sullivan, chairwoman of the Friends of QE Health, organised the birthday party and Anna Farrera, Mrs Fraser's granddaughter, said she did a "wonderful job".
"The whole family thought it was a fantastic occasion. We are very proud of gran and very thankful to the community who came out and celebrated.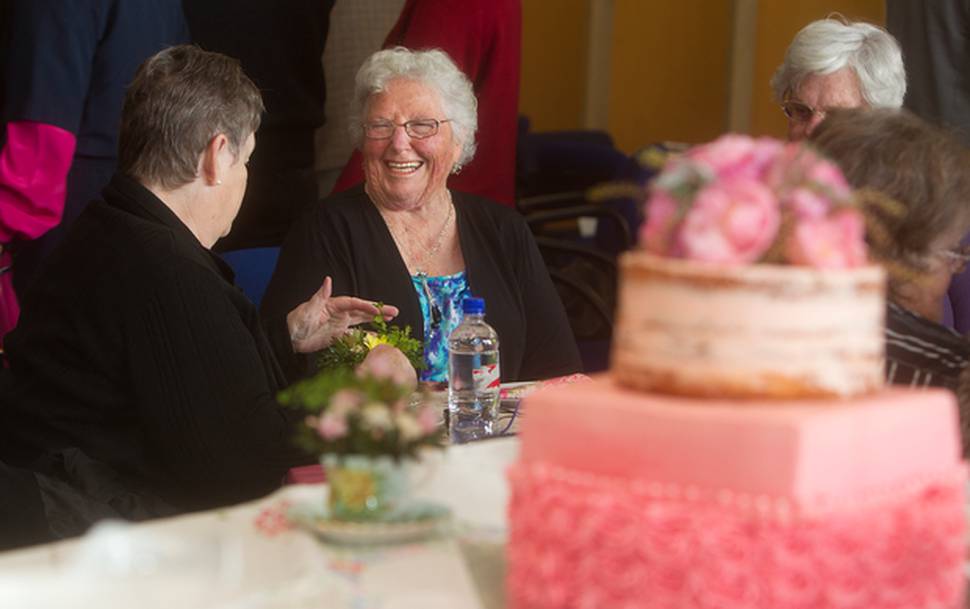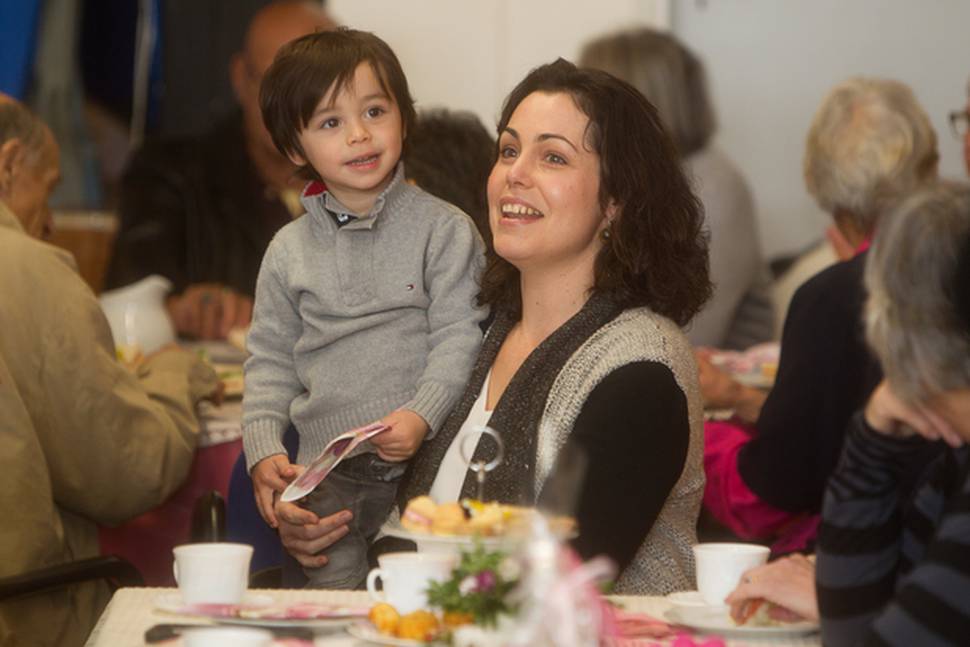 "It was a very special afternoon, there were about 150 people. It was great to see so many people from different parts of her life.
"She had an amazing time. She constantly blows us away by her energy, she was up dancing and I'm sure she will treasure those memories."
Mrs Farrera said Mrs Fraser's 100th birthday next year would have a tough act to follow after this year's event.
"It's a hard act to follow. We will definitely have to put our thinking caps on for next year. She's under instructions to keep going."
One of the guests at the party was 100-year-old John Bond who sang two numbers and joined Ynys on stage.
Mrs Farrera said Mrs Fraser loved being surrounded by family and friends and was still "in love with living".
The birthday, which included high tea, dancing and entertainment, was held at QE Health.
Mrs Fraser is the patron of Friends of QE Health and has a link spanning seven decades, when her father was appointed the medical superintendent.
Her party acted as a fundraiser for her much-loved organisation.
Mrs O'Sullivan said it was a very happy afternoon.
"We had a very very good time. We had a full house, we sold all of the tickets.
"I can't tell you how much we raised yet, but that wasn't as important as giving Ynys a happy birthday and raising the awareness of the club.
"She is quite an incredible woman. There was music and dancing, there was the spirit and presence of Rotorua. It's the chatter and the noise that lets you know everyone was having a good time."