When a leading lady cries at her curtain call something has either gone very wrong or very right.
With Evita's opening night it was very right.
This is a appreciably different production from its 1990 predecessor that, at the time, was rated as one of this city's musical theatre's best big shows, making it all the more daring to give it a second outing.
The large cast and production crew have rewarded director Richard Marshall in spades. As a youngster in Rotorua's first Evita, he's no stranger with the production's demands.
From the outset the full-house audience was at its responsive best. It's an age since number after number has been greeted with such enthusiasm.
This was particularly so for Melissa Nicholson, confidently playing the complex title role that takes her from street girl to political heroine then to her untimely death.
The reaction her powerful vocal deliveries received were the kind of morale-boosters that spur good singers into great singers. She handled the show's signature number Don't Cry for Me Argentina with the assurance the role dictates.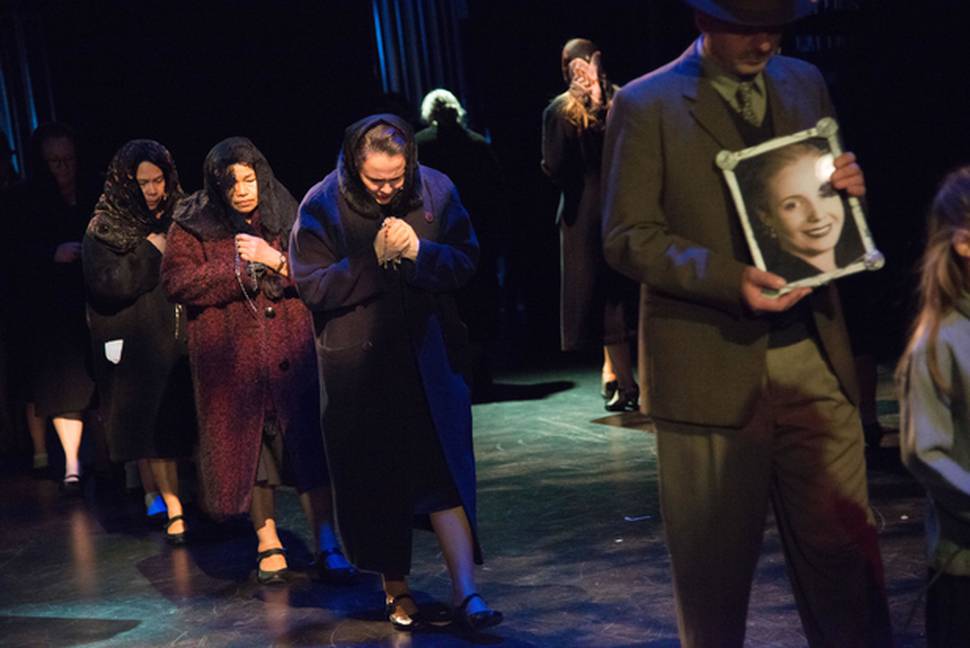 Steve Holmes' casting as Juan Peron to Nicholson's Evita was god-given. If ever there was the Argentinean president's doppelganger it is Holmes with his confident carriage and Latin looks; his resonate voice is a bonus.
Haydn Mariner's 20 years' theatre experience are an invaluable asset in his role of Che, the cynical observer of his country's unfolding power play.
It is around this trio Latin America's true life tragedy pivots.
The ensemble that accompanies them, children included, proved themselves confident musical multi-taskers, while choreographer Talia Jamieson has seemingly ignited jet fuel under her dancers' feet.
There is, however, one fault that does need addressing before the season gets into full swing. This reviewer isn't alone in saying that when an orchestra can drown out a chanting crowd it is too loud.
Toned down a couple of notches it will give this hard working cast their rightful due.
WHAT: Evita
WHERE: Sir Howard Morrison Performing Arts Centre
WHEN: July 29-August 13