Nature's cathedral proved to be a great venue for Rotorua's Christians who attended the Good Friday service yesterday, with one Reverend saying it was the best turn out they had ever seen.
An inter-denominational service, organised by the Rotorua Association of Christian Churches, was held at the Redwood Forest. In the past it had been held at the now defunct City Focus.
Several leaders from various Christian churches within Rotorua conducted the service. Association chairman Reverend Scott Clifford said the reason to hold a combined service was to celebrate the unity of the Christian faiths.
Reverend Clifford said the service and the new venue were "amazing".
"It was fantastic. The fact that the weather held off was a huge blessing. It was a great day weather-wise, and it's just such a beautiful venue.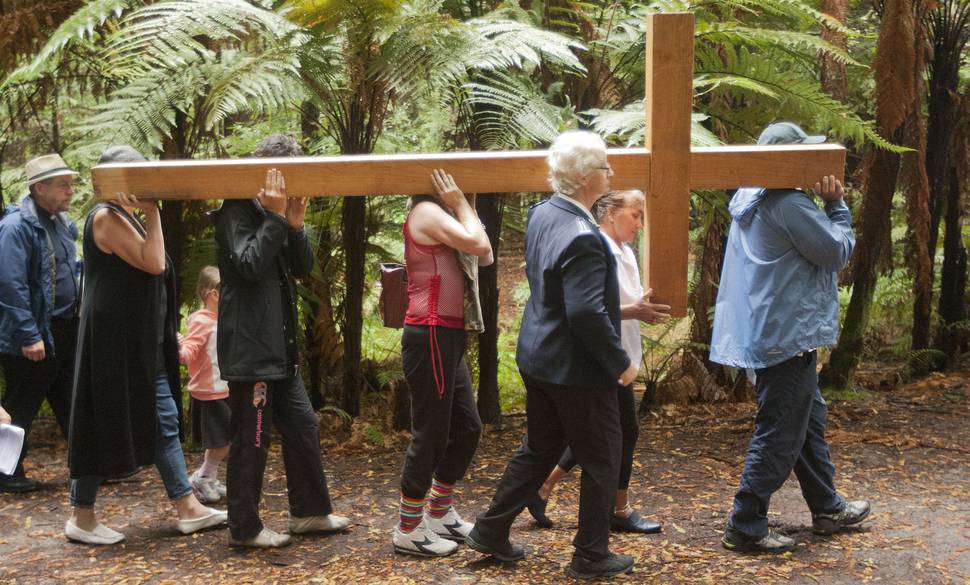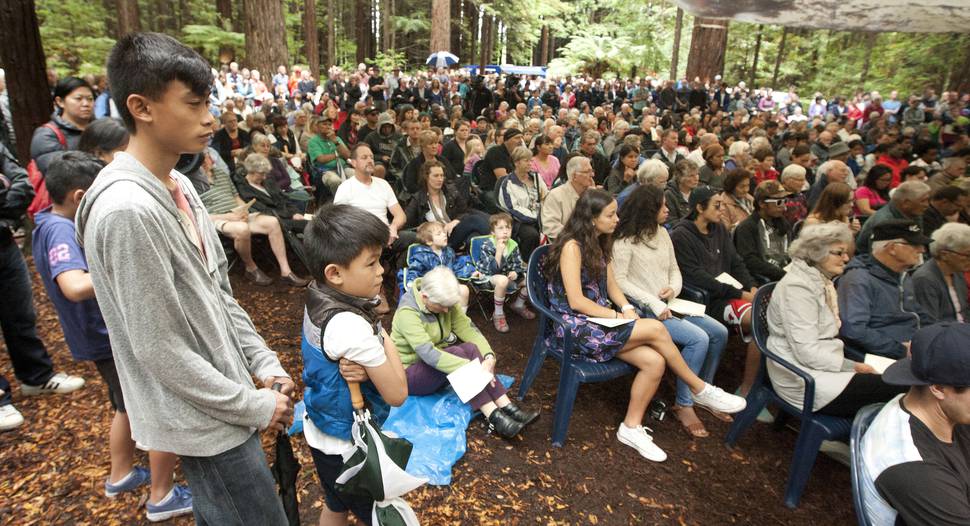 "Having the mist coming through when the procession of the cross came in was stunning."
He said they would like to have it there next year as well, but the association would have to discuss its options.
"We had about 600 people, one of the biggest turn-outs that we have had."
Rotorua's Salvation Army commanding officer Kylie Overbye said she thought the new venue was amazing.
"It added a different dimension to the feel of it. It seems to be getting bigger every year. It's nice to see people coming together and sharing in this special occasion."
Member of Living Well Church Rotorua Jono Jellard attended the service with his wife and he said it was nice to do something different.
"I think it was very special seeing all the churches in Rotorua come together. I felt a sense of freedom. It was nice to have a different venue.
"Seeing familiar faces and sharing the day was fantastic."
A combined procession took place from the Redwoods Shopping Centre, travelling along Long Mile Drive and met up with the Service Under the Sails at the Redwoods.