A bit of rain is never going to ruin Lakeside. Heck no, Rotorua is tougher than that.
Despite the drizzly weather, those that turned out to the annual concert on the Lakefront tonight were treated to an energetic, uplifting and varied show.
As one out-of-town guest remarked, it's an absolute wonder more people from around the North Island don't know about this professional, slick and highly entertaining show, which is free. Although we kind of like that it's our little secret.
The rain stopped as the pohiri did, meaning those who'd braved the threatening skies could put down their umbrellas and enjoy the opening numbers.
Amanda Billing, otherwise known as Dr Potts from Shortland Street, proved she can surely sing, knocking out an upbeat version of You Can't Stop the Beat from Hairspray.
Tina Cross' version of Let it Go from the hit movie Frozen got some of the younger audience members singing along, but it was the Abba medley that followed that really got the crowd going.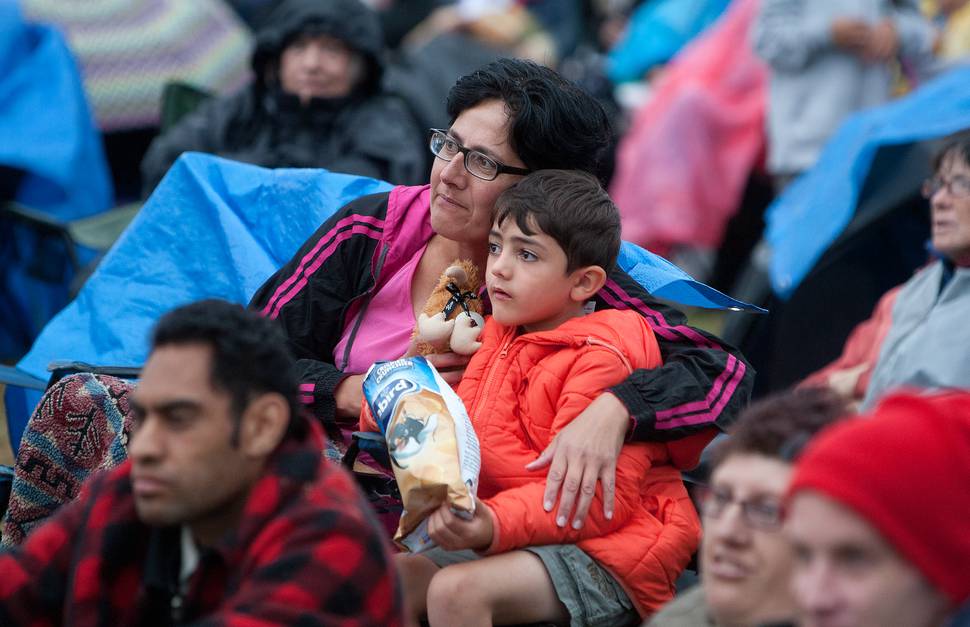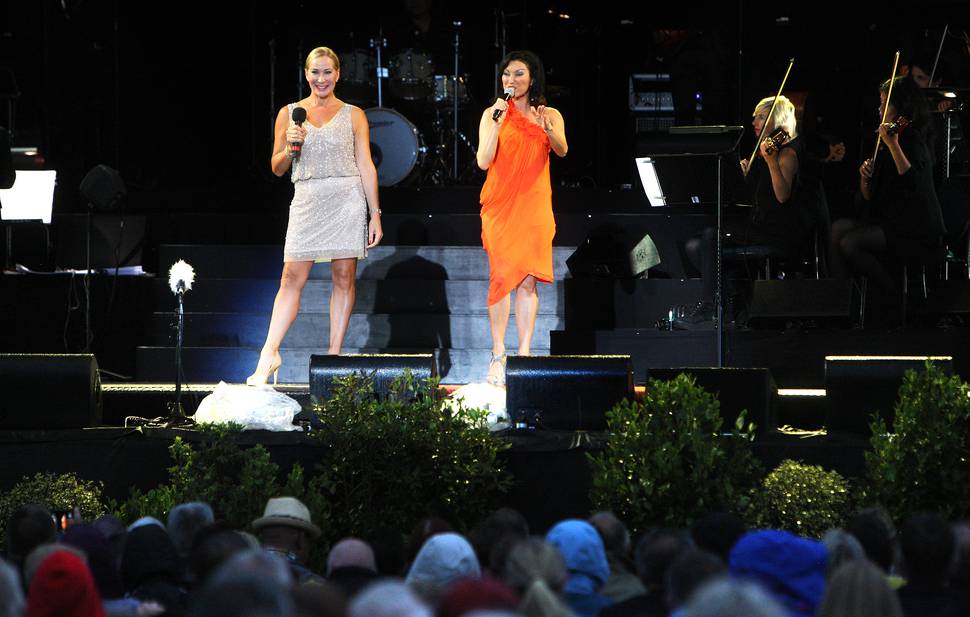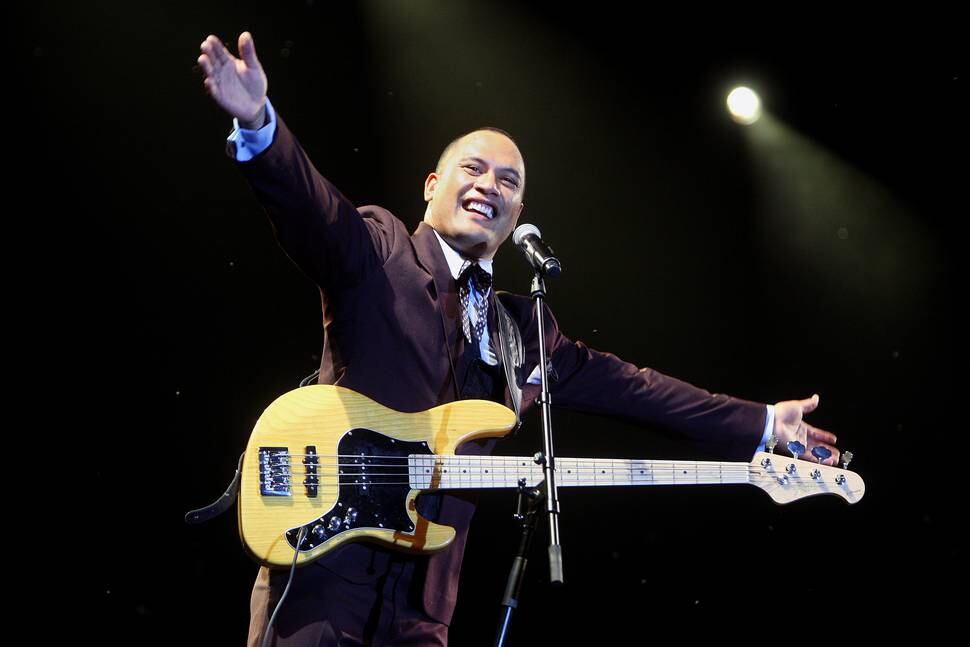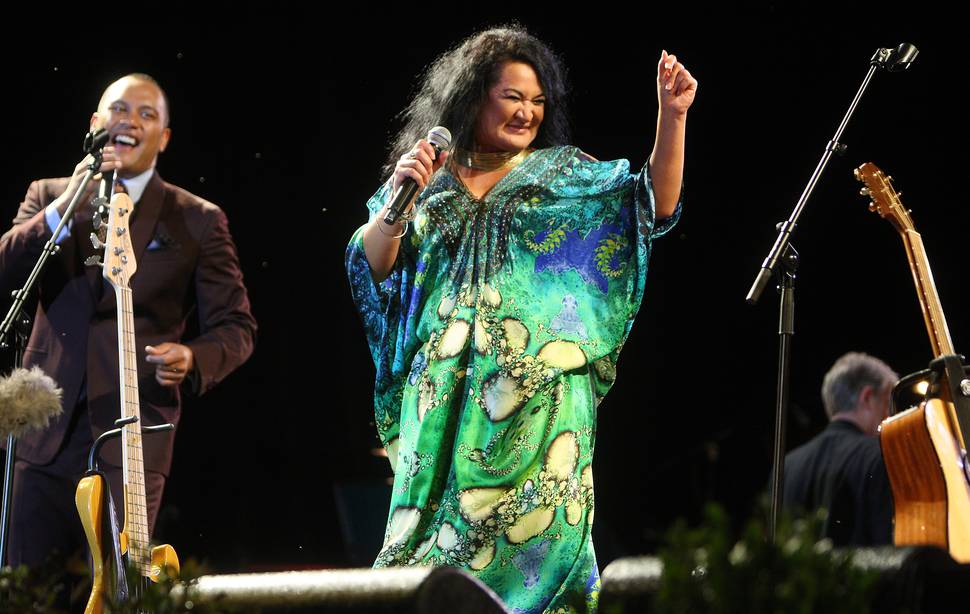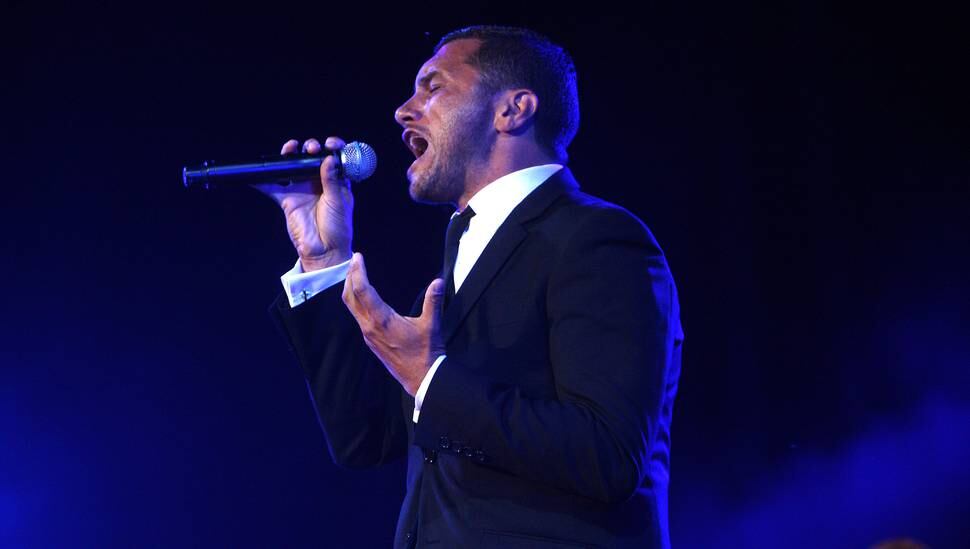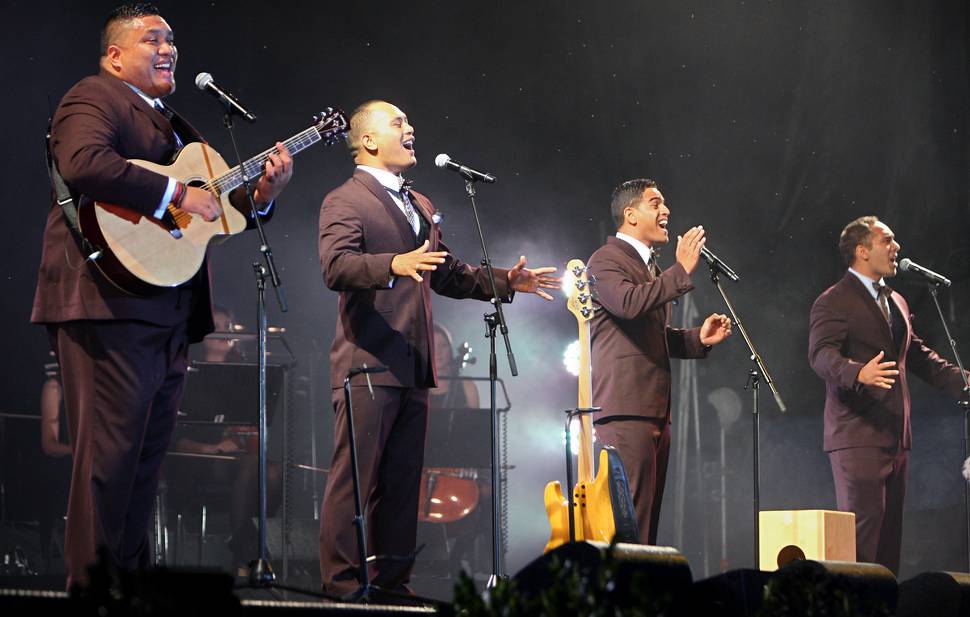 The ladies - Sharon Emarali, Cross, Billing, Alayna Powley and the Candy Lane Dancers, knocked it out of the park as they worked their way through the Abba classics, ending in Dancing Queen.
Jason Kerrison, of Opshop fame, proved he's got the singing chops when he came out fronting a Jesus Christ Superstar Medley. The man can sing.
But perhaps the biggest stars of the night were The Modern Maori Quartet, who rounded off the first half of the show.
Last year, Sol3Mio were the stars for this reviewer. This year, The Modern Maori Quartet stole the show.
Talent, voices and humour - they have the whole package. And a te reo Maori version of Lorde's Royals. As the kids say, they were "amaze balls".
Modern Maori Quartet covers Lorde's Royals, as originally performed on TV variety show Happy Hour, produced by Pango Aotearoa Ltd.
After the half time break, Rotorua's finest young talent took the stage with Strangely Arousing impressing with their energy and musicality. When your 70-year-old father is making a note of their name (so he can say he saw them 'before they were famous') you know they must be good.
Then Pene Pati from Sol3Mio took the stage. He may have been missing his two mates but it didn't really matter. That voice. You just closed your eyes and sat back. World class opera, free on the Village Green.
Kiwi legends Tina Cross, Annie Crummer, Kerrison and friends kept the party going throughout an upbeat second half.
And all too soon it was fireworks time. As the entire cast came out on stage to sing Another One Bites the Dust, the fireworks show began. Spectacular as always.
As has become the tradition, the singing of Pokarekare Ana rounded out the show. You can't not have a lump in your throat at the end of Lakeside.
Rain schmain, you can't rain on our parade.