When you start to see flowers in bloom, baby animals frolicking in fields and parents holding their child's dripping ice cream, it can only mean one thing, winter is finally on its way out and spring is coming. The Rotorua Daily Post has 20 reasons it doesn't get better than spring in Rotorua.
SPRING CLEANING:
Spring is the perfect time for spring cleaning. Get stuck into the cupboards, drawers and any nooks and crannies that have started collecting not only dust but "stuff" you didn't have the heart to throw out. Windows and gardens can also get a going over, and with a free recycling centre in Rotorua, there's no excuse not to do the right thing with your unwanted junk.
LIGHTER EVENINGS:
The dark nights of winter are already on the way out and the lighter evenings are lifting our mood. The good news is it gets even better at the end of September when Daylight Savings comes into effect. Living in Rotorua there are plenty of ways to make the most of more daylight hours from joining a sports group to bouncing on the tramp with the kids.
FLOWER POWER:
Nothing says spring like flowers in bloom and there's plenty to brighten your day around Rotorua at the moment. Check out the daffodils sprouting around the hospital hill area and in Kuirau Park, while we hear Centennial Park is also looking pretty impressive at the moment, and you don't have to go far to check out the magnolias around the suburban streets.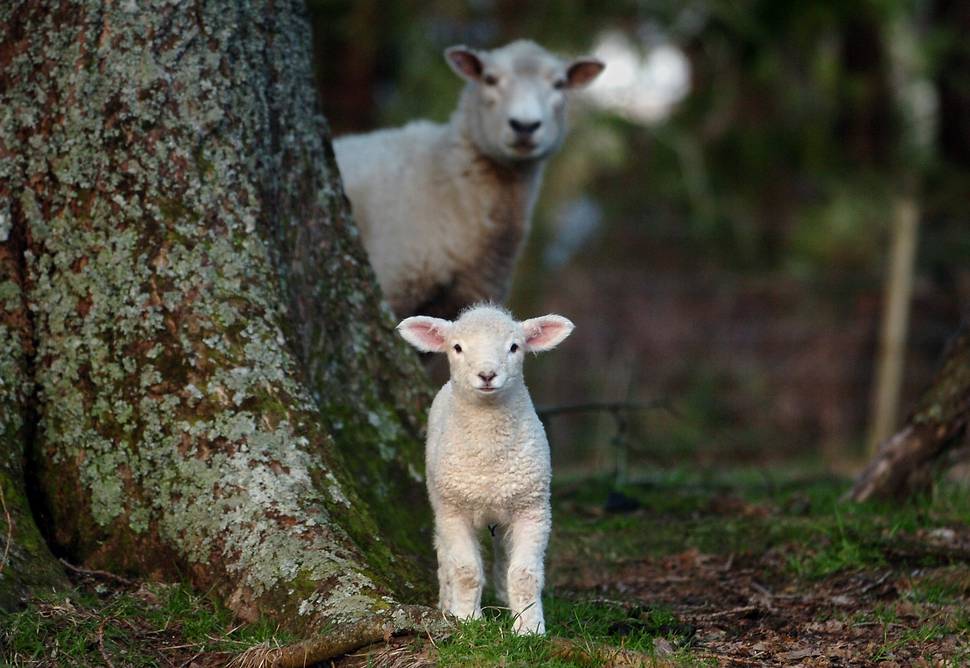 CUTE BABY ANIMALS:
You can't have spring without noticing the arrival of cute, fluffy baby animals around the place. Keep the kids entertained by taking a drive out towards a rural area and checking out the calves and lambs or see if you can spot any baby pukeko lurking in the Government Gardens or ducklings down by the lakefront.
PICNICS:
With spring around the corner it's time to dig out that picnic hamper and put it to good use. Whether you're catching up with friends or on a date with your significant other, lounging in one of Rotorua's many parks with a chilled drink and some snacks is the perfect way to spend a spring afternoon.
FASHION OVERHAUL:
Spring is the ideal season for a fashion overhaul. Take a look at your wardrobe and replace those burgundy coats and black jeans with pastel pink blouses and blue midi skirts. Nothing shouts "spring" more than soft hues and floral prints. New season, new you perhaps?
OUTDOOR WORKOUTS:
The drizzly weather and frosty mornings of winter are enough to deter even the most determined fitness fan from getting out of their warm beds to go for a run. With the spring sun starting to creep through your curtains, it's time to grab those trainers and hit the pavement.
ICE CREAM:
Say goodbye to steaming hot drinks, and hello to refreshingly cold, delicious ice cream. As the weather warms in spring, eating that ice cream you've been craving all winter becomes more bearable, and you won't freeze your fingertips off holding the cone either. Lady Jane's Ice Cream Parlour has a great variety of flavours and followed by a walk along the nearby Rotorua lakefront, it makes for a great spring activity.
OUTDOOR WINE:
There's nothing better than sitting outside on your deck with a glass of wine in hand. With temperatures getting warmer, the idea of wining and dining outside becomes much more attractive. The sun setting over Rotorua also makes for some great viewing while sipping on that tasty wine. Mamaku Blue Blueberry make a tasty sweet wine if you're looking for local produce.
SAVING POWER:
With warmer weather on its way there's no need to keep the heaters cranking and rack up a huge electricity bill at the end of the month. With the sun shining, less money will be spent heating your home leaving you with more money to spend on life's little luxuries. It's a win, win.
LAWN MOWING:
The warmer days of spring bring with them the inevitable return of that most suburban of sounds, the symphony of weekend lawn mowing. After months of stunted lawn growth from harsh frosts, and the mower sitting idle in the shed, the green grass shoots take flight. The result? The smell of freshly cut grass and an ice cold beer.
NO MORE WOODBURNER FIRES:
Spring sounds the death knell for indoor winter fires. No longer do you have to open the house door on a cold frosty night and run inside to begin lighting the woodburner. No longer do you have to go outside again to the cold shed and bundle an armload of damp wood, which inevitably smoulders in the fireplace.
THE VEGETABLE GARDEN:
Spring is time to start planting the summer vegetables. Lettuce, capsicums, kale, tomatoes, all the ingredients which help go towards the perfect summer salad, to accompany a steak and a glass of wine on the deck.
FISHING:
Brave boaties will already be out on our lakes. The start of the trout fishing season on a number of Rotorua's lakes begins at the end of September. Time to check the flares are ready, the boat is sea-worthy, the life jackets are in order and the bung is in.
CRICKET:
Spring means it's getting closer and closer to summer and the return of the greatest sport ever invented - cricket. Get the fold-up chairs out and head down to picturesque Smallbone Park for the sounds of leather on willow. Or settle back in your favorite arm chair and watch five whole days of test cricket. Magic!
BARBECUES:
It's time to dust off the barbecue, check the bottle, clean the rust off the grill and prepare for some meaty goodness. Kiwis love a good burnt sausage and there are plenty of top butchers around town to ensure your barbecue is a success.
GOLF:
Spring is a great time to pull out your golf clubs, search around for some golf balls and trek down to one of Rotorua's golf courses. With winter out of the way, the warmer conditions and longer days give you plenty of opportunity to play a round. And don't worry if you're a bit rusty, at the very least you will build some character and have a nice walk.
SPRING EVENTS:
Come out of winter hibernation and socialise at many of the spring events Rotorua has on offer. A favourite among locals and popular with people from out of town include the Okere Falls Beer Fest, Hi-Tec Rotorua Ekiden, Rotorua Plate Day racing and the anticipated inaugural Tulip Festival.
CAMPING:
Wake up to some of the best scenery the country has to offer, right on our doorstep. The Department of Conservation has six campsites in the Rotorua lakes area at Hot Water Beach, Humphries Bay, Lake Okareka, Lake Tarawera Outlet and two campsites on the shores of Lake Rerewhakaaitu.
PLAYGROUNDS:
No more braving the icy winds at Rotorua's many playgrounds. While offspring seem oblivious to the elements, it's not fun for parents hunched over in their puffer jackets trying to extract as much heat as possible from a takeaway coffee cup.