Kura Hingston is pleading with locals who have been sent a bowel testing kit to take the time to do it - it could just save their life.
The Rotorua woman is a member of the consumers' group championing the bowel screening programme in the Lakes District Health Board area.
Hingston, who is descended from Ngāti Manawa, Ngāti Whare, and Ngāti Porou, spoke to a small gathering of bowel cancer survivors, DHB staff and board members at Rotorua's Taharangi Marae 10 days ago, to mark the start of the health board's screening.
She is pleased participants can stay in the privacy of their own home to do the testing.
"I say to anyone who gets this invite just please do it".
Hingston said anyone with symptoms should urgently see a doctor.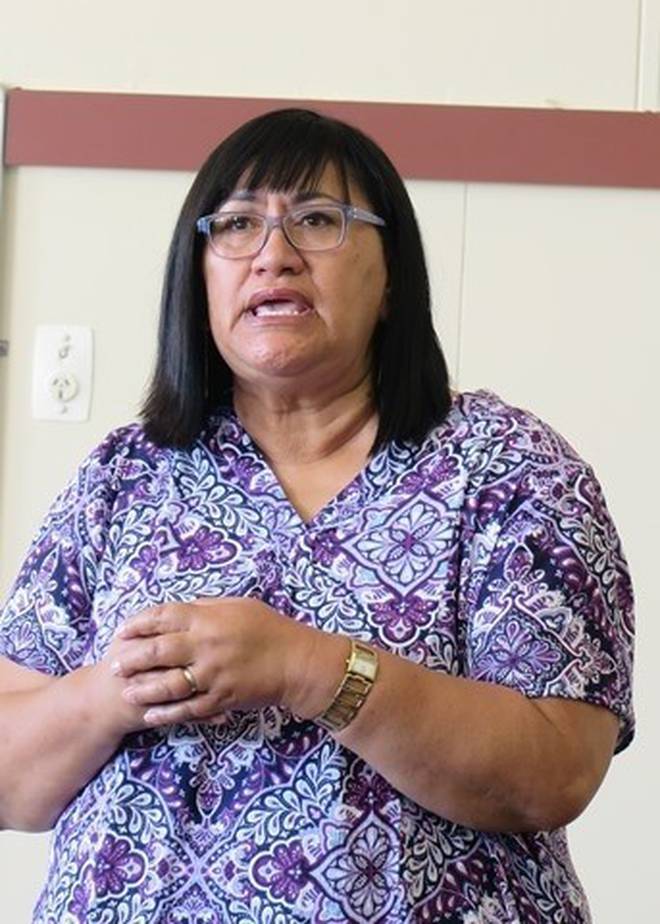 "When I had symptoms of bowel cancer, I didn't know what they were. Stomach pain, anaemia, random diarrhoea - they all point towards something that's not quite right. So what did I do? I went to Dr Google, diagnosed myself and thought I was gluten intolerant.
"When I was finally seen by the specialists and diagnosed, I went through a pretty traumatic time. I went to hospital, ended up in theatre a number of times, ended up with a bag."
Hingston said bowel cancer was often misunderstood.
"People associate it with the rear end and poo and think that's what it is. In fact, they need to know more about their own anatomy and understand that bowel cancer can develop from cancerous polyps in the colon or gut."
She said she couldn't work for a year-and-a-half when she fought the disease.
"I had the cheek to tell my boss before I went to surgery that I'd only be gone for a couple of weeks, and I'd see him after Easter."