There was plenty of shiny chrome on display at the Tui Truck Stop Show and Shine at Mangatainoka recently.
The event drew visitors to Tararua to check out the 79 trucks from around New Zealand registered for this year's annual event, including a 2018 Volvo 750 twin steer tractor unit with a 12 speed auto gear box – believed to be the only one in the world.
In addition, several trucking fleets brought multiple vehicles to the show, including McCarthy Transport and McAuleys (Masterton), BR Satherley (Christchurch); Central House Movers (Bulls), Menefy Trucking and PTS Logistics (Palmerston North).
Boxer Shane Cameron was the judge, with all the money raised from registrations put towards improving the Mangatainoka Reserve.
The money will be invested in the reserve's facilities, including paving, planting, and water and rubbish removal.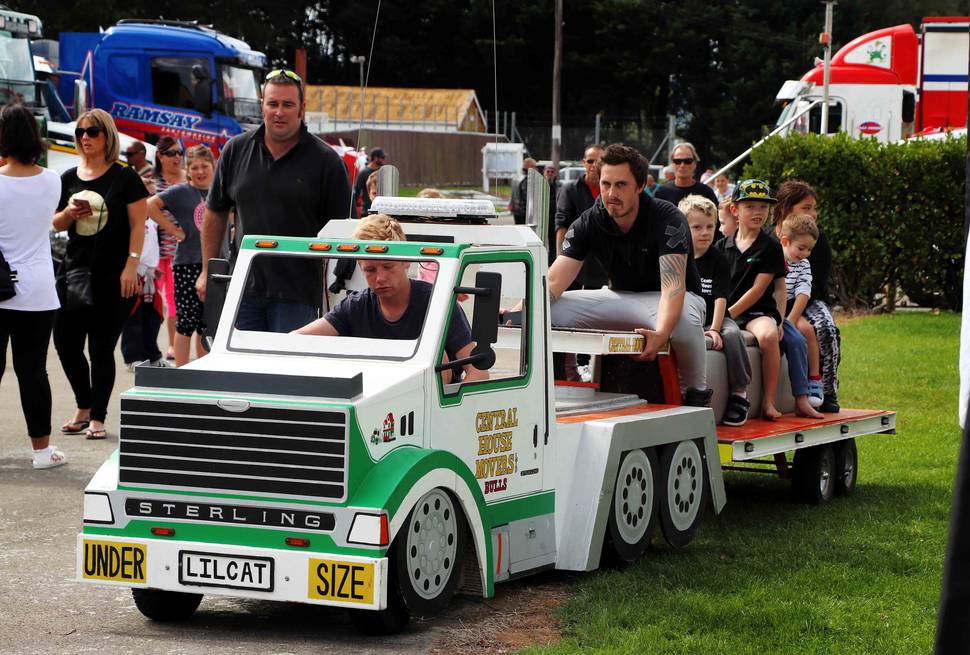 The winners at Show and Shine:
Star of the Show, Steve James (Burling Transport); People's Choice, David O'Sullivan (Main Road Trucking); Furthest Travelled, from Christchurch, Richard Arnold (G & T Nichols) and Andy Boons Valley; Best Fleet, BR Satherley Transport.