A caravan and a housebus were destroyed as fire swept through a private beachfront campsite near Waimarama yesterday.
No one was at the apparently occasionally-used campsite beside Tiakitai Rd north of Waimarama when the fire broke out a short while before the alarm was raised at 1.40pm.
Waimarama fire volunteers were first on the scene and were joined by crews from Havelock North Volunteer Fire Brigade, the Fire Service in Hastings, the Heretaunga Rural Fire Force in Hastings, and a Fire Service tanker from Napier.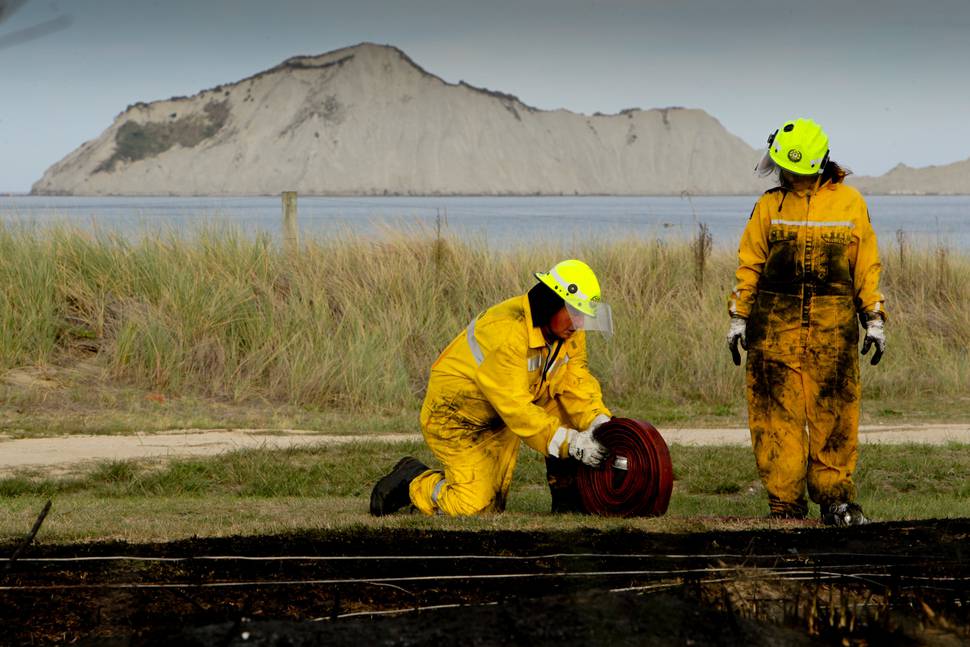 The old vehicles were ablaze by the time the first firefighters arrived, as the blaze spread through a stretch of willows and tussock for about 100m beside a beachfront reserve.
Deputy principal rural fire officer Gordon Foster, of Hastings, said the fire appeared to have started in the area between the caravan and the housebus, which was nosed into the willows beside the road.
Among the debris afterwards were the remains of barbecue settings but it was not known if they were related to the cause.
A couple arrived at the scene soon after the first firefighters arrived and were able to help confirm no one was in the housebus or the caravan.
A car was destroyed about an hour later in another fire about 40km away on the banks of the Tutaekuri River, off Guppy Rd, Taradale.