Almost 100 people turned out to support the Bay of Plenty Multiple Sclerosis Society by taking part in a scenic bike ride around Tauranga today .
The 10 kilometre bike ride was used to raise funds for the much needed organisation.
Bay of Plenty Multiple Sclerosis Society events and funding manager Rachelle Atherton said 94 people turned up for the ride designed for families with children.
Mrs Atherton said she was extremely happy with the turn out for the event.
"I said I would be really happy if I got 100. It was a really nice morning, the weather was quite perfect. It bit windy in some areas but then the sun would come out. It was just perfect, we couldn't have asked for a better morning."
Mrs Atherton said the event would have raised roughly $2000 for the society.
Tauranga's new mayor Greg Brownless spoke at the event and completed the ride as well.
Mrs Atherton said she had three family members with MS which affected the central nervous system.
It was hard to see family members suffer from the disorder but fortunately they did not have it that bad, she said.
Ms Atherton said the disorder affected each person differently.
"You can get cases where you wouldn't know a person has it."
Ms Atherton said it was the fifth year the event took place.
"Lots of people just come out for a ride. Many people who have been living in Tauranga never knew this route existed, so have never been on it but are really keen to do it because it is so scenic."
"We wouldn't be able to do event without sponsors and volunteers, we are very lucky to have them come out on the course."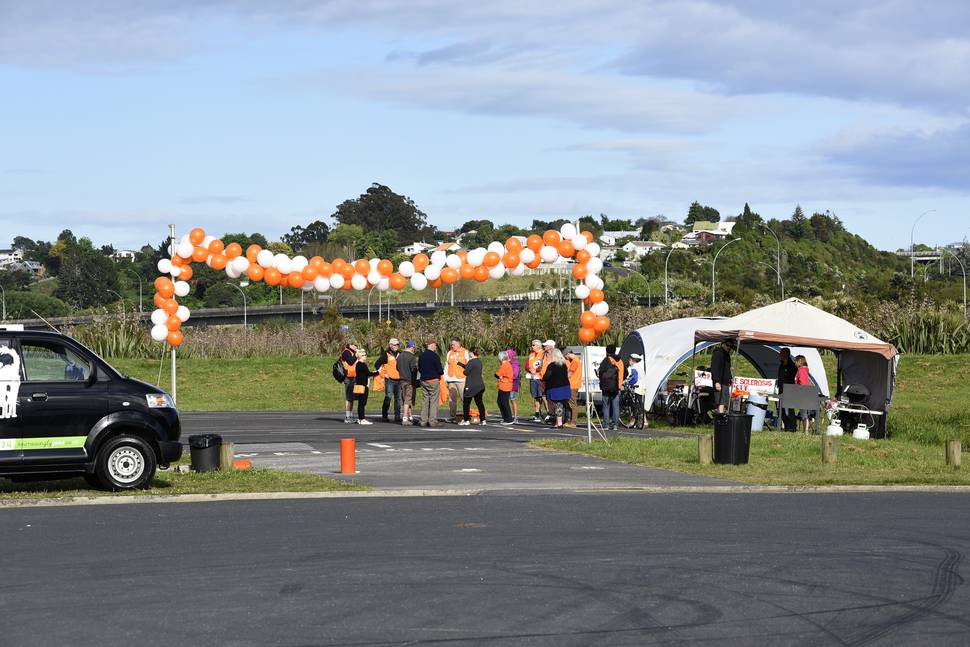 What is multiple sclerosis?
The term multiple sclerosis refers to multiple areas of scarring (sclerosis) scattered throughout the brain and spinal cord. These scars are the result of healing patches of inflammation that are the basic cause of damage to nerve fibres and of the suddenly appearing symptoms that are referred to as an attack, exacerbation or relapse. Patches of inflammation heal spontaneously over several weeks or months when symptoms may resolve completely or residual impairment may result, if they do not. The inflammation causes damage particularly to the insulating myelin sheath covering nerve fibres, but also damages the nerve fibres (axons) themselves.
Source - msnz.org.nz