A green tinge has returned to Tauranga's coastline as sea lettuce invades the region's beaches.
Beachgoers yesterday had to navigate their way through a mass of sea lettuce blanketing the main beach at Mount Maunganui.
The thick sea lettuce was in the water and on the sand just east of Leisure Island (Moturiki) and covered a wide section of beach. Closer to the water it was thick and slimy, and further towards the dunes it had dried up and looked like clumps of green hay.
The section of beach was almost devoid of people yesterday. Most beachgoers were moving to either side of the green mess while a brave few went in closer to investigate.
Bay of Plenty Regional Council Tauranga Harbour projects manager Bruce Gardner told the Bay of Plenty Times the accumulation of sea lettuce at Moturiki had just turned up yesterday.
"Along with Tauranga City Council staff, we'll be monitoring the situation over the next few days to see if it washes out. If it doesn't, we'll arrange a pick-up if feasible and necessary," he said.
Mr Gardner said trends in monitoring information showed the largest blooms of sea lettuce happened during periods of drier weather and persistent offshore winds associated with El Nino weather patterns, which were predicted for this summer.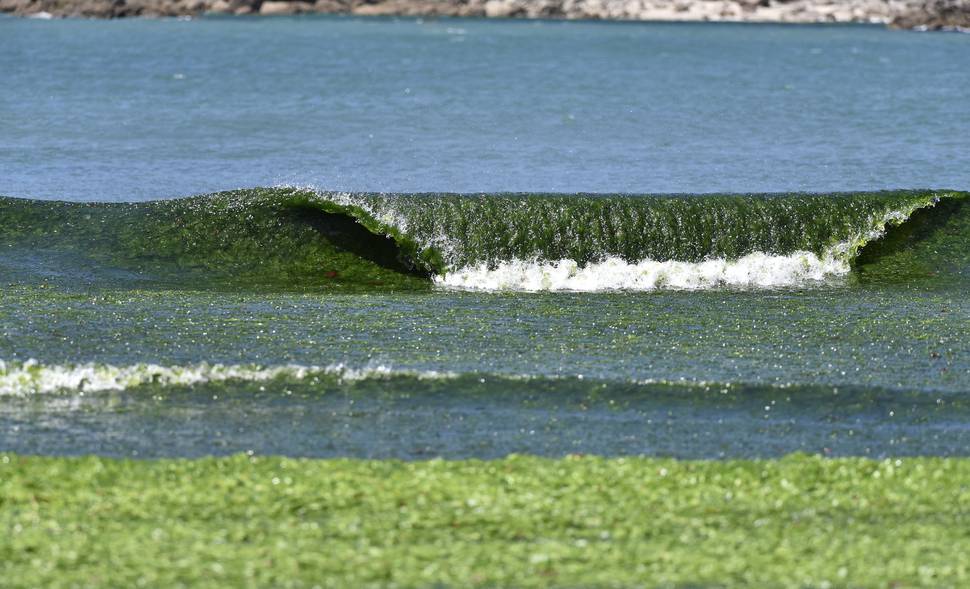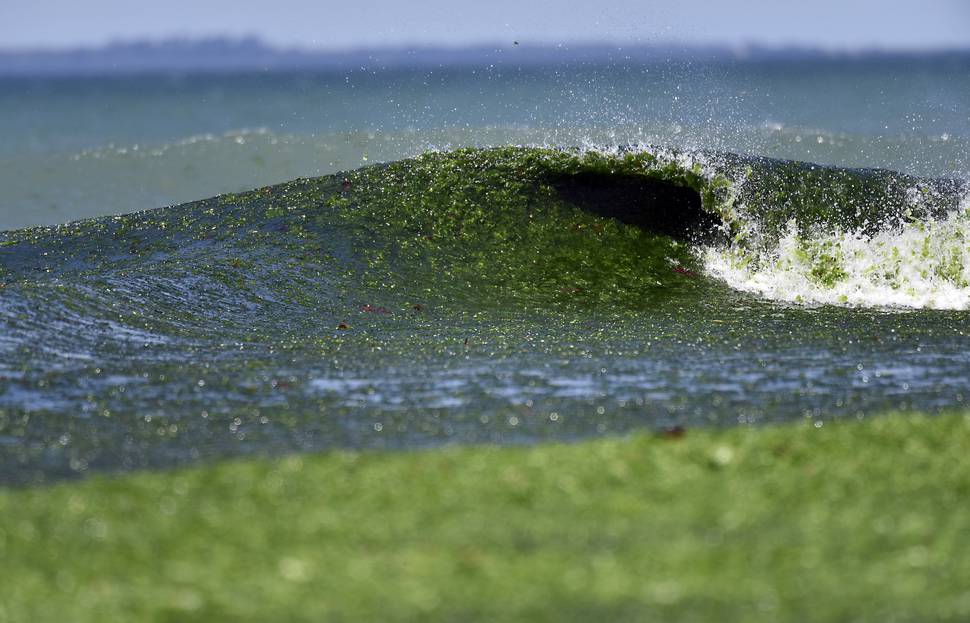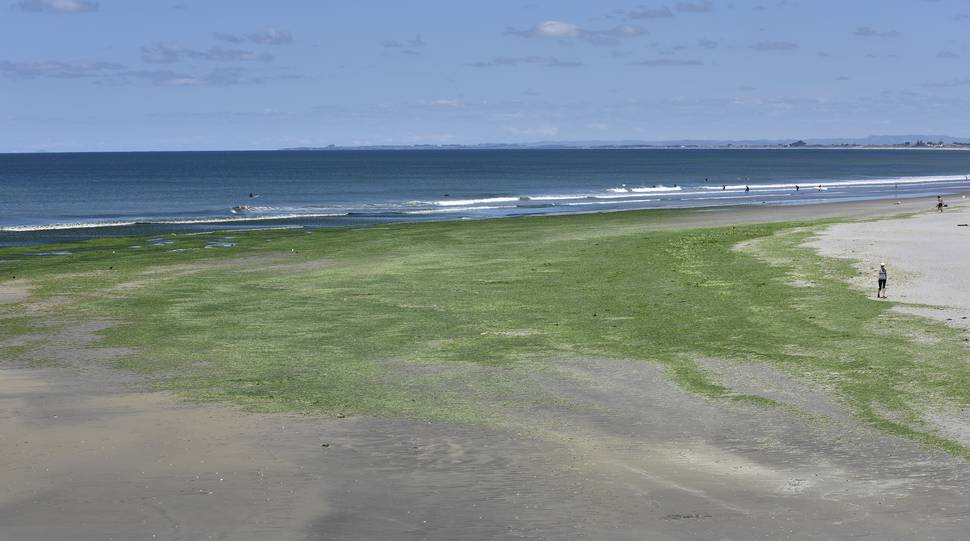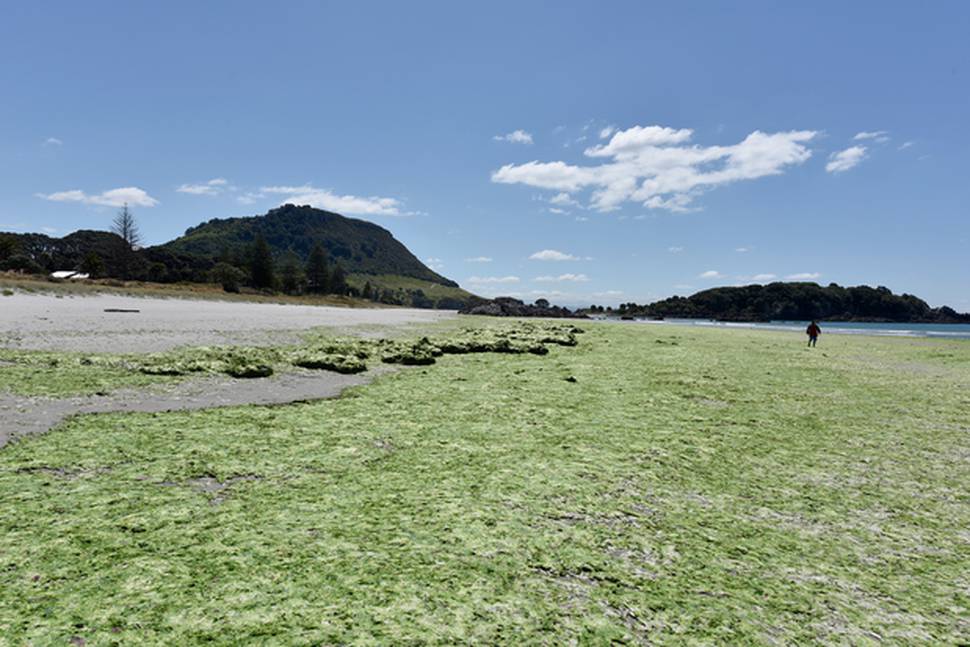 Taupo's Liz and Don Newman have been regular visitors to Mount Maunganui for more than 40 years and said they had never seen anything like yesterday's dumping.
They were walking through the sea lettuce and described the crunch it made underfoot as it dried up.
"I saw it [yesterday] morning. We walked up the Mount [on Tuesday] and didn't see anything. It was really windy," Mrs Newman said. "We've been coming here well over 40 years and we've never seen it like this before."
Mr Newman said there was a lot of sea lettuce still waiting to come in on the next tide.
Sarah Ries of Mount Maunganui was walking along the beach when she realised she was wading right through the lettuce.
"All of a sudden there was all this gooey stuff under my feet. I've never seen it like that before."
She was walking with Mike Reid, who said he had often seen sea lettuce wash up along Mount Maunganui, although it was not normally that thick.
"I've seen it thick, but not like it's ready to be baled into hay like it is upshore. I've seen it like this on the main beach, but not with these big clumps."