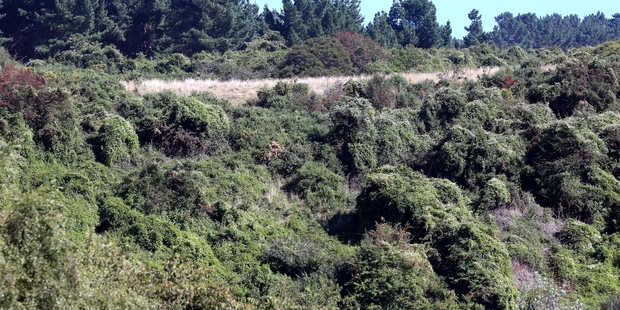 The Rangitikei Environment Group will be able to keep up the fight against old man's beard and stay in the black, thanks to $20,000 in extra funding.
Horizons Regional Council increased its funding for the group by $10,000 when it approved its annual plan last week while Rangitikei District Council also reinstated $10,000 in funding for administration and roadside spraying of the invasive climbing weed.
Horizons have been funding the group $85,000 annually since Rangitikei District Council pulled its support six years ago.
REG chairperson Jim Howard said the extra funding, bringing the total to $105,000 a year, was enough for the group to continue its work without falling into a deficit, which it was about to do.
He said it was great to have the support of the two councils, and - despite the odd difference of opinion - the parties were working well together.
"It's good for the group and good for the district," he said.
The group work to control old man's beard in Taihape and lower Rangitikei, focusing on the Turakina Valley.
"We've made progress in the Taihape area, much more progress that we expected, to be honest."
Mr Howard the the council's funding was essential for the district. "Without it I don't think it would be an exaggeration to say Taihape would be a sea of old man's beard from tip to toe."
Horizons chairman Bruce Gordon said the entire council was in favour of increasing the funding and REG had been doing great work in conjunction with Horizons.
"It's hugely valuable. If we can get more and more of these volunteers then we'll get on top of this problem."
Rangitikei Mayor Andy Watson said the council had decided it held some responsibility for the work REG was doing, which was of "huge value" and so voted to reinstate some funding.
"There's been a huge amount of volunteer time and money that has been given to that organisation and I applaud them," he said.
Mr Watson expected RDC's funding to continue for the foreseeable future.
"We're going into the long-term plan process next year and that will be up for discussion."
REG also received some subsidies for wages through Winz.