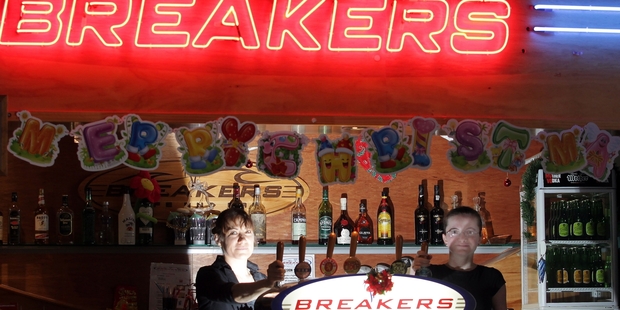 It was a busy New Year's Eve for police in the Wanganui district.
As well as the double stabbing at Waiinu Beach, they made 11 arrests in a six-hour period from 8pm on Tuesday.
Two of those arrests came after police pursued a vehicle on Tuesday evening. When the vehicle was stopped the female driver was arrested on outstanding warrants.
Senior Sergeant Drew Allison said the male passenger fled but was soon caught and he too was arrested on outstanding warrants. Both appeared in the Whanganui District Court yesterday morning and were remanded in custody to re-appear on January 7.
Mr Allison said during the chase the passenger threw items from the car, including a number of laptop computers. "We believe these had been stolen earlier but we're not sure where from," Mr allison said. "If anyone has had property stolen, we'd appreciate them contacting the Whanganui Police on 06 3490600."
He said further charges were likely to be laid.
A third person was arrested after a domestic incident on Tuesday and he, too, was remanded to January 7 after appearing in court.
The celebrating got the better of some and four heavily intoxicated people spent the night in police cells.
Meanwhile, inner city bars reported a generally good night's trading - even if some were busier than others.
Peter Ellicott, manager of Stellar Bar and Restaurant, said the bar was "jam-packed" to see in the year. "It was like a Saturday night on a Tuesday."
Dave Tilley, secretary-manager of the Cosmopolitan Club, said the chartered club had enjoyed a very good night.
Mr Tilley said they had a regular band playing and there was a good mix of older and younger patrons seeing the new year in.
However, for Grand Hotel owner Neville Gorrie his bars were "pretty quiet".
"We stayed open until about 1 o'clock but we had less than 25 here at any one time," he said.
He said there had been an ongoing decline in bar patronage in the more than 20 years he had been involved in the hotel trade and a main reason was that people were celebrating differently now. He said social habits had changed, with more people doing their celebrating at home rather than heading into the city.