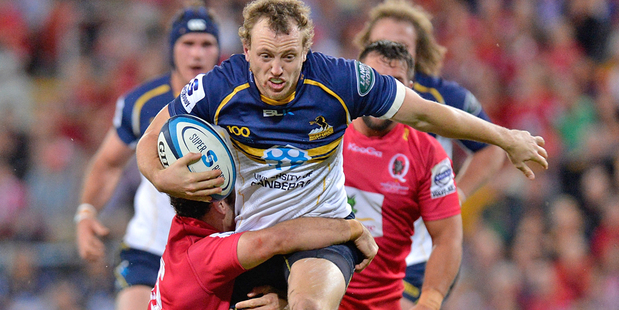 Jesse Mogg is the sort of player that can turn a game with an act of brilliance and so far this season, there hasn't been many of those sorts of players. Photo / Getty Images
Herald on Sunday rugby editor Gregor Paul ranks the Super 15 teams where we have a new leader.
This week the Brumbies jump to top spot taking over from the Chiefs who drop to third.
Previous rankings
Week nine
Week eight
Week seven
Week six
Week five
Week four
Week three
Week two