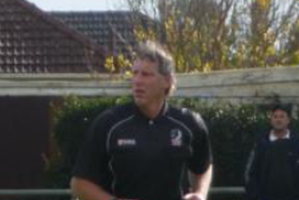 The football player who allegedly broke a referee's jaw in three places has been suspended indefinitely from the game and fined $1000.
Referee Len Gattsche was attacked in the 79th minute of a division two match between Manukau City and Tauranga City on Wednesday last week at Massey Park in Mangere East.
Mr Gattsche, who has about 15 years' experience as a referee, had issued a Manukau City player with a second yellow card, which automatically became a red card.
The player took exception and allegedly punched Mr Gattsche, breaking his jaw in three places and causing blood to pour from his mouth.
Soon after the incident, the Auckland Football Federation said it considered assault on a match official as the most serious offence.
In a statement tonight, the Federation said: "After reviewing the reports from the incident and hearing a submission from the legal advisors of the player concerned, the judicial panel have imposed an indefinite suspension from all involvement in the game (which can only be lifted by application to the board of New Zealand Football) and a $1000 fine.''
The player and club involved have 14 days to appeal the findings.
Auckland Football CEO David Parker said the judicial process under Auckland Football and New Zealand Football regulations has been fully tested by the alleged assault.
"What this type of incident shows is that we have the processes in place to respond in an appropriate and timely manner and at the same time have the ability to support our volunteers.''
On Friday last week, a 36-year-old man appeared in Manukau District Court charged with assault relating to the referee incident.
- APNZ