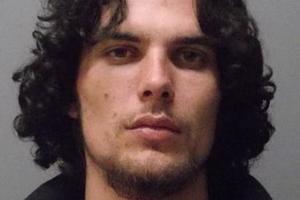 A suspected kidnapper who escaped police custody in Auckland on Wednesday is still at large.
Brett Makiri, 23 was arrested on Wednesday afternoon after he allegedly kidnapped and assaulted a woman on Monday.
Makiri was being held in an interview room in the Auckland Central police station when he escaped about 6pm.
Police were yesterday door-knocking his known associates, visiting at least 22 addresses in Auckland and Waikato.
A police communications spokeswoman said this morning there had been no updates overnight, and police were still on the hunt.
Detective Senior Sergeant John Sutton said yesterday police would keep door-knocking until Makiri was found.
"It would be wise of Mr Makiri to turn himself as soon as possible.
"We remind members of the public and associates of Mr Makiri once again that assisting an escaped prisoner is an offence.''
The 29-year-old woman involved in the kidnapping on Monday night was picked up in Auckland and driven to Coromandel.
She was allegedly assaulted several times before escaping when the car she was in ran out of petrol near the Coromandel township.
Makiri was known to the woman and her partner.
- APNZ