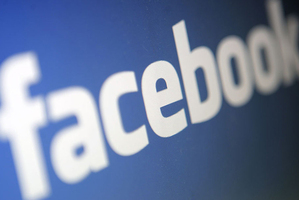 Two men wanted for a rural burglary fell victim to social media after closed circuit television footage was shared on the Rotorua police Facebook page.
The page has more than 4600 fans and it was thanks to their involvement that one man was arrested within four hours of his photo being published on Tuesday.
Page administrator Acting Sergeant Aaron Holloway said it was one of a number of successes the page had seen since it was set up last year.
"It was surprising it came within four hours," he said.
"It's a great result for us and the page. We've had fast turnarounds in the past like a day or two but this was quite quick. We use Facebook for all sorts of things, such as helping to find offenders and also for our key messages."
He said one man had been charged and another who was in the photos was being questioned yesterday.
The Facebook page was not to be used to report crimes, Mr Holloway said, instead people should report directly to the police station or by calling 111 if it was an emergency.
Messages are often left on the page giving information about those featured in a manner people feel comfortable with.
"The Bay of Plenty District is quite proactive with social media and we're very thankful to the community for assisting. When we work together it creates more ears and eyes out there," Mr Holloway said.
- Rotorua Daily Post