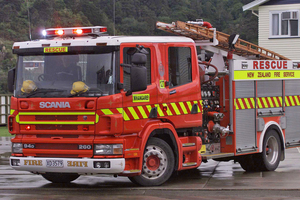 Fire fighters in the South Island were busy last night attending to house fires.
It was initially thought people were trapped in a house in the Hinds area just out of Ashburton.
But all the occupants were accounted for.
No one was injured.
Fire Safety will be investigating the cause of the fire this morning.
A house in Mataura was also extensively damaged.
No one was in the house at the time and the blaze is not considered suspicious.
And just before three this morning a sleep out at Blaketown in Greymouth was well ablaze when firefighters got there.
No one was inside and the cause will be investigated this morning.
The Fire Service says the fire was well involved when they got there just after eleven.