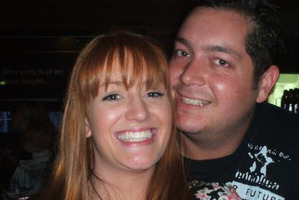 Jesse Ryder's girlfriend had just celebrated her graduation when the cricket star was king-hit outside a Christchurch bar.
Allison Whitelaw maintained a bedside vigil with Ryder's mother Heather and manager Aaron Klee for 2 days.
Just days earlier, the talented performer had graduated from Whitireia Polytechnic in Porirua where she studied musical theatre.
Whitelaw, a former choir girl, has appeared in stage shows in Wellington for several years.
Despite training for a career on stage, Whitelaw has shunned the limelight and declined interview requests through Ryder's management.
Identified only as "Ally", she released a joint statement with Ryder's mother on Good Friday as Jesse remained in an induced coma.
Whitelaw also attended a candle-lit vigil in Christchurch's Hagley Park last Friday night where she told friends of her anguish at seeing him in a coma.
"There's nothing you can do. I feel quite protective because he is so vulnerable."
Ryder was released from hospital on Wednesday. A 20-year-old and a 37-year-old have been charged with assault.