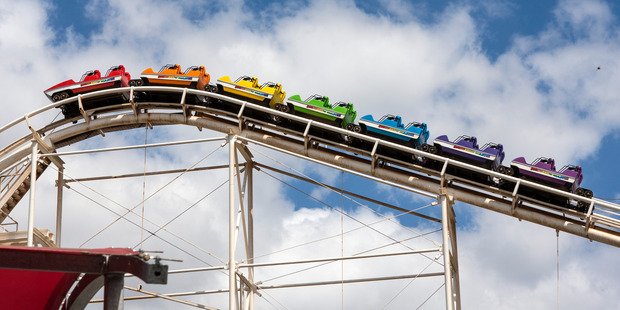 Thrill seekers were evacuated from a rollercoaster at Rainbow's End yesterday due to an
electrical fault.
About 15 passengers were escorted off the popular Corkscrew after it came to a sudden halt on its way to the highest point of the ride.
Rainbow's End chief executive Chris Deere said the rollercoaster was designed to stop if there was a fault.
"It stopped as it is supposed to do which means the safety mechanisms are working," Deer said. "It's like a warning light on a car."
He said passengers were evacuated through a stairwell while an electrician repaired the fault. The ride was out of action for about 20 minutes, he said.
Deere spoke to passengers as they left the ride to ensure they were safe. They were not offered a refund.
"There didn't seem to be any concerns and the staff evacuated people as they are trained to do. It all went seamlessly.''