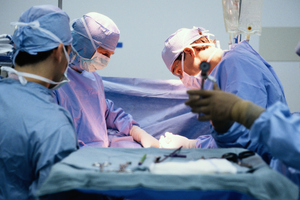 A surgeon who uses surgical mesh to repair hernias says his patients are being unnecessarily frightened by horror stories.
Andrew Bowker contacted the Herald on Sunday after calls from concerned patients following accounts of complications with surgical mesh.
Since 2008, ACC has paid out $3.1m for complications relating to mesh. It is understood the majority followed operations in women for incontinence and prolapsed pelvic floor muscles. Few were from hernia repairs.
Bowker said he sympathised with patients who had experienced complications after hernia repairs but they were rare. Hernia repairs were much more durable with mesh.
He had repaired more than 6000 laparoscopic inguinal hernias using mesh, including All Blacks and Black Caps, and had never had to remove mesh following this operation. Patients should have three-month and 12-month check ups after surgery.