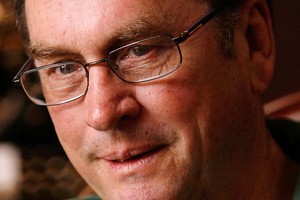 Lord Michael Ashcroft, the Englishman whose reward offer helped recover Victoria Cross medals stolen from the Waiouru Army Museum, has given $250,000 to the Canterbury earthquake appeal.
Lord Ashcroft said the world was going through turbulent times, but few communities had suffered more markedly than Christchurch.
"New Zealand is a great nation, one which is close to my heart," he said.
"But New Zealand is small in terms of its population and its resources and it desperately needs help to tackle the monumental task of rebuilding which lies ahead.
"I am delighted to have been able to play a part, and I ask everyone to consider helping where they can."
The theft of 96 medals, including nine Victoria Crosses, from the Army Museum in Waiouru in 2007 outraged the country.
The medals included New Zealand soldier Charles Upham's Victoria Cross and bar from World War II .
Lord Ashcroft offered $200,000 and another donor offered a further $100,000 as a reward for their return.
When the medals were recovered, he offered another $200,000 reward, for information leading to a conviction.
In October 2009, a man who was granted name suppression was sentenced to six years for the medals theft and a further five years for unrelated burglaries.
He was described in court as a career criminal.
It was not known how much of either reward was paid.
Lord Ashcroft was also behind the 2009 establishment in New Zealand of the Crimestoppers programme under which people can call anonymously with tips on criminals and crime.
- NZPA