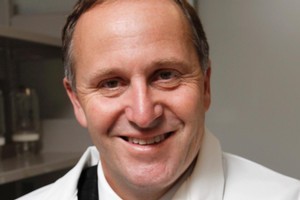 An increase to MPs' salaries is almost inevitable if the Prime Minister's bid to get rid of their foreign-travel perks is successful.
John Key yesterday asked Speaker Lockwood Smith to abolish the perk, saying it had "outlived its usefulness" and undermined public confidence in Parliament.
His call, which he said was backed by strong consensus in National's caucus, followed the resignation of Pansy Wong from the Cabinet over her husband's use of the air-travel rebate.
Although the demise of the perk seems certain, the taxpayer is likely to have to make up for it by an increase in MPs' salaries.
Mr Key said he expected any rise to be "very modest" and putting salaries up by the full $9800 value of the perk was "unacceptable to me". A significant increase would only expose MPs to more criticism, even though they had no say in their pay, he said.
Mr Key has urged the Speaker to ask the Remuneration Authority to decide how to abolish the perk and whether changes should be made to salaries as a result.
Labour leader Phil Goff agreed with Mr Key's request for the perk to be reviewed independently, but said it was essential to retain some entitlement to international travel to allow MPs to go overseas on parliamentary business.
He had used his rebate for his recent trip to Australia to meet Prime Minister Julia Gillard and senior Cabinet ministers. "That enables me to do my job properly and is a legitimate use. Trying to justify the use of it for holidays will never be regarded by the public as a legitimate use."
However, the independent Remuneration Authority has previously dealt with abolished allowances by cashing them in in their entirety and topping up MPs' salaries.
In 2003, it added $18,300 to the base salary rate to make up for the loss of three allowances.
Dr Smith has previously warned that if the perk were abolished, taxpayers might have to pay more in increased salaries than it cost. He is expected to respond to Mr Key's request tomorrow.
The PM stopped short of asking for the discounts for former MPs to be cut, saying it was unfair to retrospectively alter the rules.
However, he signalled that he would seek to place all MPs' pay and entitlements into the hands of an independent body after a Law Commission report on the matter is finished. That follows calls by the Green Party, Labour and Act for such a review.
The review was recommended following an examination of MPs' entitlements done in June by former Speaker Sir Doug Kidd.
Yesterday, he said involving an independent body would end the incentive for MPs to leverage what they could from their entitlements.
Greens Metiria Turei supported an independent body setting entitlements.
Act leader Rodney Hide said he agreed with the Prime Minister that the perk should go and although it was for the Remuneration Authority to decide on salary increases in lieu of the perk, "you'd hope they'd be a wee bit judicious".
He disputed Mr Goff's call for some provision for work travel, saying there was already enough discretionary funding for it in party leaders' budgets - a bulk sum they get to run their offices.
The Remuneration Authority sets MPs' salaries by taking account of criteria including pay increases for comparable public sector jobs. One of its objectives is ensuring MPs' salaries are high enough to attract good candidates.
Politicians have had the rebates on foreign travel since 1972, and since 2003 the Remuneration Authority has specifically included them in its calculations of MPs' salary packages.
THE COSTS
Annual totals for international travel perks for existing MPs:
1992-93 - $263,567
1995-96 - $387,950
2008-09 - $600,000
2009-10 - $432,989