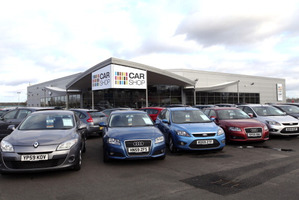 New-car sales in Britain have risen 13.4 per cent in the latest sign that the recovery is gathering pace.
The Society of Motor Manufacturers and Traders said new sales increased to 214,957 in the month, up from 189,514 in June last year.
The largest contribution came from private car sales, up 21.3 per cent, while company car sales jumped 6.1 per cent.
This was the 16th successive month in which total car sales have risen. In the first half of this year, there have been 1,163,623 new car sales, up on the 1,057,680 shifted by this stage last year.
"While there are still potential challenges ahead, recent robust growth suggests that the market is on course to perform well ahead of 2012 levels," the society said.
Buyers were switching to more fuel-efficient vehicles, which has reduced average new car carbon dioxide emissions by 3.7 per cent compared with last year.
-Independent