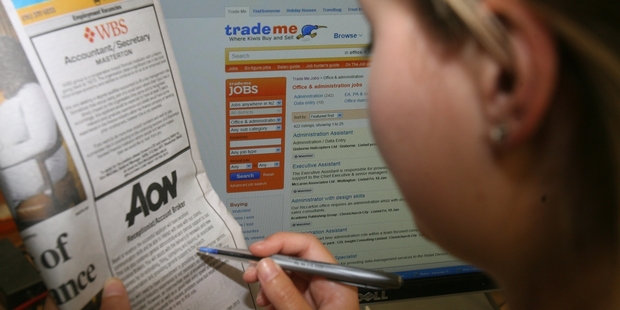 The number of job advertisements online and in newspapers rose 2.3 per cent last month, continuing the trend of the three previous months.
ANZ, which monitors job ads as a leading indicator of the labour market, said the trend boded well for continued employment growth.
Statistics New Zealand's household labour force survey recorded employment growth of 0.9 per cent in the March quarter, making 3.7 per cent for the year.
"We expect the unemployment rate to drop below 6 per cent over coming months. Only rising labour force participation a good thing has prevented it doing so already," said ANZ economist Sharon Zollner.
Internet job advertising rose a seasonally-adjusted 2.9 per cent last month to be 21 per cent higher than a year ago.
Newspaper ads rose 0.7 per cent last month but were down 12 per cent on April last year.
In Auckland the two together rose 3.1 per cent last month, to be 12.6 per cent up on a year ago.
The Ministry of Business, Innovation and Employment, which monitors the two main internet job sites, Seek and Trade Me, said vacancies advertised on them for skilled workers last month were up 9.4 per cent on April last year, led by a 31 per cent rise in hospitality and tourism and 22 per cent in construction and engineering.
In Auckland skilled vacancies were up 11 per cent and in Canterbury up 12 per cent, MBIE said.
Zollner said rising employment was providing a backbone to household income growth, essential for prolonging the economic expansion now happening.