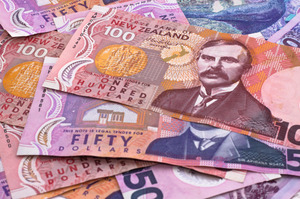 The mortgage belt and taxpayers have been the main winners in a $5.7 billion rise in households' collective income, after tax and inflation, since the recession, Westpac economists say.
It represents a 5.6 per cent increase over the four years to March 2012, or an average of 1.4 per cent a year.
"This is a major step down from the stellar income growth of the mid-2000s, but is not too different from the growth experienced over the 1990s and early 2000s," Westpac economist Nathan Penny said.
"The increase in household incomes is effectively thanks to the Government, via $6.3 billion worth of tax cuts and $2.7 billion worth of welfare benefit payments."
Increases in wages, salaries and farm incomes made small but positive contributions.
"In contrast, income from capital dived. Income from businesses (private company profits, dividends and small businesses other than farms) fell $3.3 billion, while interest received by households fell $2.7 billion."
Most of the $2.7 billion increase in transfer payments from the Government arose from an additional 70,000 becoming eligible for New Zealand Superannuation, although the numbers on the unemployment and domestic purposes benefits, and drawing accommodation supplement, also increased.
"Interest rate falls have redistributed aggregate household income from savers to borrowers," Penny said.
"Interest payments fell by $3.3 billion, more than offsetting the $2.7 billion fall in interest received."
The net difference, $600 million, reflected the fact that New Zealand households have borrowed more than they saved, as well as the different maturity profile of household deposits and loans.
Looking forward, Westpac expects rising interest rates from late this year will cramp the mortgage belt's style over the next few years, though that will be roughly matched initially by higher incomes for savers.
Meanwhile, as the Government is committed to returning to a budget surplus, its activities will subtract from household incomes over the next few years.
Penny said: "At the same time, insurance money will fund much of the Canterbury rebuild, boosting GDP growth and household incomes more generally."