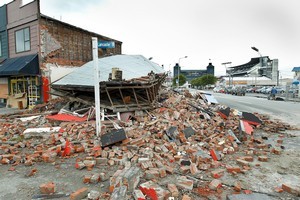 A Rugby World Cup agent for package trips that include Christchurch says nobody has cancelled following the earthquake but overseas fans will need reassurance about the city's infrastructure.
House of Travel is offering between 12,000 to 15,000 packages with a large number going to overseas fans supporting teams playing in seven games scheduled for the city.
While Rugby World Cup organisers and Prime Minister John Key are determined to see games stay there, doubts remain about the city's capacity to handle an influx of fans, particularly big-spending overseas visitors.
House of Travel's retail director Brent Thomas said travellers were taking a "wait and see" approach.
"You don't see wholesale cancellations in the first few days - with something so far out they will wait and see what happens."
Travellers had become increasingly resilient following the September 11, 2001 terrorist attacks, he said.
Most overseas fans were planning to stay only for about four days in Christchurch and if there was not enough accommodation in the city they could be re-booked in other centres such as Hanmer or Timaru and taken by bus to Christchurch on match day, or flown around the country after games as fans were during the Lions tour in 2005.
"If the games do go ahead here there will need to be some reassurance. The biggest issue is not going to be accommodation, it's going to be infrastructure for this city."
Sewerage was the biggest concern for visitors after water and power, said Thomas. "We know the decision is not going to be a quick one. We can change things - the longer we have in lead time the better it is for rearranging things for people." There were still packages available and he expected demand to slacken off temporarily.
"To have had very few inquiries [about cancelling] and still have a number of people looking for quotes does bode well for the tournament."