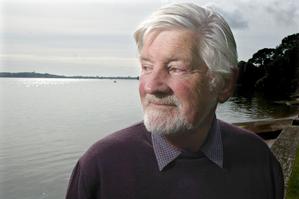 In recognition of a business career that spanned the wool, meat and media industries Tony Timpson has been made an Officer of the New Zealand Order of Merit in the Queen's Birthday Honours.
Timpson, 77, bankrolled the Independent business publication until it was purchased by Fairfax.
He says he got into the media business because he knew investigative journalists Warren Berryman and Jenni McManus.
Timpson said the Independent was very successful at what it did, but it was never going to break the hold the "glossy" National Business Review had on advertisers.
"We thought we were doing something worthwhile," he said.
Timpson is a staunch republican but said the honours recognised a lot of work done by a lot of people.
He contributed to the wool and meat industries for 50 years.
He established Cavalier Carpet Corporation, a highly regarded listed company which employs 500 people in New Zealand.
He was chairman of Richmond Meat and a director of the New Zealand Wool Board and Wool Research Organisation of New Zealand.
- NZPA