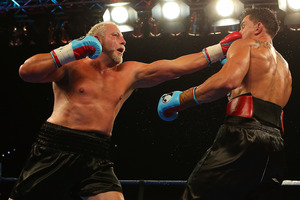 One of the cruellest elements in sport is one of the smallest - the asterisk. It's a much bigger deal in sport than a little star added to a sentence so that the reader has to scoot down the page to read a qualification or explanation.
In sport, winning with an asterisk is a metaphor for a tainted victory; the belief it would not have occurred had the winner not benefitted from something. In Adam Scott's case, an anchored putter. There are those who say Scott's rousing win in the 2013 Masters deserves an asterisk as it was achieved with such a club, set to be outlawed from 2016.
Examples of asterisked triumphs: The 1973 Wimbledon tennis title, won by Czech Jan Kodes after 81 top pros (including defending champion Stan Smith) boycotted the tournament after a fellow player was suspended and couldn't compete; Barry Bonds, the baseball slugger who broke Hank Aaron's home runs record in the US but then fell foul of a steroids controversy which soured views of his achievement; Lance Armstrong's seven Tour de France titles - although that asterisk has now been obliterated by a paint brush wiping out all Armstrong's wins after his doping admission.
There was Sonny Bill Williams' "victory" over Francois Botha in that bizarre shortened boxing bout recently. The 1980 and 1984 Olympics - the Soviets boycotted the latter after the Americans boycotted the former with the result that their medal counts (195 for the Soviets in 1980 and 179 for the US in 1984) reached ludicrous heights, devaluing one of sport's pinnacles.
In golf, there was the Masters of 1968 where Argentinian Roberto de Vicenzo mistakenly signed an incorrect scorecard, meaning Bob Goalby won the green jacket instead of heading into a play-off. An obviously distraught and English-challenged de Vicenzo came out with one of the great quotes of golf: "What a stupid I am..."
There could even have been a bigger asterisk attached to the 2013 Masters had Tiger Woods won the tournament after escaping disqualification (but not a two-stroke penalty) after dropping his ball in the wrong place. Many golf purists thought Woods should have disqualified himself; that noise would have been greatly amplified had he won.
The Woods kerfuffle and the Scott putter highlight the craziness of golf's rules and the ruling bodies' inability to deal efficiently with the march of technology. Anchored putters - whether anchored to the belly, chest or chin - are anathema to some; the pendulum effect is said to remove some of the vagaries of the unanchored putting stroke.
Putting has long been a distinct skill. The history of the sport is littered with golfers terrific from tee to green but whose careers never truly blossomed because they couldn't use the blade on the greens. Remember the famous Bobby Locke quote: "You drive for show; you putt for dough."
Matters have come to a head because anchored putters were a comparative rarity - used mainly by those few so bad at putting (some had the much-feared 'yips' when nerves make the small club uncontrollable) that they needed help. Scott once joked that he was so bad with the conventional putter that he'd do better with a hockey stick.
Now almost a quarter of pro golfers use anchored putters because of the advantage it gives them. Four out of the last six majors have been won by anchored putter golfers - Scott, Keegan Bradley, Ernie Els and Webb Simpson. That has put the wind up golf's guardians and some purists. Bradley, winner of the 2011 US PGA major, has been heckled by fans for being a cheat.
The crazy thing is that anchored putters have been around for 30 years. They haven't been considered illegal until the decision this year to ban them in 2016 - the pause to allow users to switch to a conventional putter.
This kind of retrospective tut-tutting is lunacy. You can't un-invent technology. Not when golf has been so altered by the advance of such technology that every area of the game has been affected by changes which have made it possible for golfers to hit further, with more control, for better scores.
The clubs are different from the old hickory shafts; drivers are so far removed from the old persimmon heads that it is like looking at a Ford Model T compared to a 2013 Ferrari.
Drivers these days have such enormous heads that they look like buckets on the end of the shafts. All for more distance and accuracy.
If they are going to outlaw anchored putters, what about hybrid clubs? These crosses between a wood and an iron brought sneers from most pros when they were invented. Now many have hybrids in their bags. That removes the advantage some players have in being adept with 2-irons and 3-irons, two of golf's most difficult clubs. What's the difference?
Golf itself is divided on this. The rule-setting bodies the US Golf Association and the Royal & Ancient plus the European Tour want anchored putters out. The US PGA doesn't. What a mess.
The ban automatically confers an unwanted asterisk on Scott's Masters title. He, more than anyone (the other anchored-putter users to win majors did so before the ban was decided), stands to lose in terms of credibility. At best, he gets an asterisk. At worst, some think he's a cheat.
He was consistently the best on view from tee to green at the Masters this year and, really, didn't putt all that well. He consistently put himself in position to make birdies but, ironically, missed until it came to those clutch putts on the 18th and in the play-off.
Drop the ban. The time to outlaw anchored putters was 30 years ago, not three years hence. Let players use what clubs suit them, within reason.
What other sport allows players to use, for three years, equipment called illegal? If Scott's victory does attract a metaphorical asterisk in the minds of many, maybe a second asterisk should be added.*
* Golf's rulemakers are nongs.