Ongaonga residents have spent more than $126,000 in the past decade upgrading pumps or installing emergency water tanks, as the water level of the Ruataniwha basin continues to drop.
Anxious Tikokino and Ongaonga residents blame irrigation by farmers.
At a public meeting at Tikokino on Wednesday night, they said it wasn't just a Central Hawke's Bay issue, it was a regional issue.
Earlier this year they presented a petition to the Hawke's Bay Regional Council expressing their concerns.
Read more: Launch gets water story started for CHB
Water woes no easy fix, says CHB mayor
Aim to fill CHB pool fundraising requirements drop by drop
Petitioners slam CHB water plan as 'band-aid' solution
In 2012, Ongaonga resident Bill Stevenson said they couldn't flush their toilet for fear of running out of water.
"My wife took our washing to our daughter's place in Waipukurau because we thought we would run out.
"In February 2016, the water dropped to 7.5m down, surface pumps wouldn't pick it up, we had no water in three houses."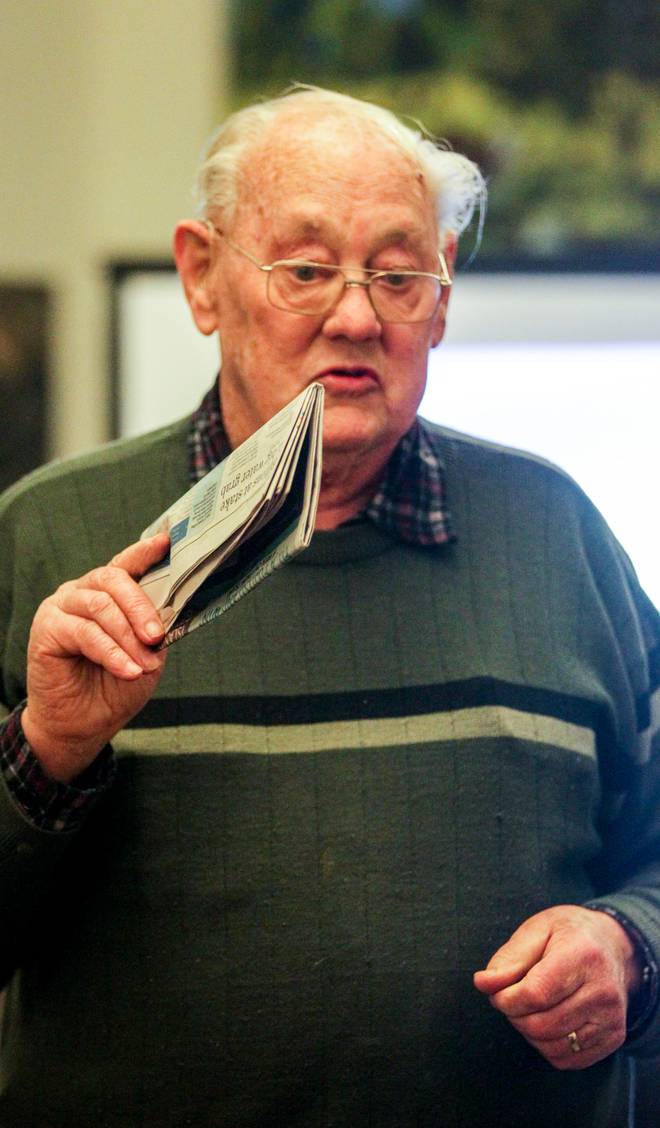 Tikokino resident Catherine Hobbs-Turner said the Ruataniwha basin covers a huge area, as it goes right up to the Kaweka Range, past the Takapau plains to Norsewood then down to Otane.
"It then comes under Ongaonga and Tikokino and then it hits the limestone hills, then comes out at the Tukituki River.
"It makes up 83 per cent of the river," she said.
Hobbs-Turner said as a result of increased extraction over the past 10 years, aquifer storage in regard to both storage and flows had been "deeply impacted."
The regional council rolled out the Sustainable Homes Policy this week, which meant Central Hawke's Bay residents could apply for low interest loans to get sustainable pumps for their bores or get water tanks for emergency water supply.
"It is a solution for now, but it doesn't take away the fact that this shouldn't have happened. It's over-consenting that has caused this issue."
Residents were further concerned about their ability to access adequate drinking water from their bores if the regional council granted consent to eight applicants seeking to extract 15 million cubic metres of "tranche 2" groundwater from the Ruataniwha aquifer.
They were told the application was on hold until further notice.
Central Hawke's Bay deputy mayor Ian Sharp attended the meeting to hear residents' concerns and said council were "going to put their weight behind it".
"This affects everyone and it's an issue across the district, we want to hear peoples' concerns and if there's anything we can do."
Hawke's Bay Regional Council CEO James Palmer met with CHB councillors on Thursday for a workshop and information session.
Palmer said the meeting was both "successful and productive".
"We have agreed on a number of things which we are proposing to do together. We're going to put staff together from both organisations to put an action plan into place."