Football Whanganui have ended a horror string of mid-season results in claiming their first point of the season with a 1-1 draw against Taradale AFC.
After nine losses the Whanganui side finally put in the kind of allround performance needed to get a result in the GR Engineering Women's Federation League.
Whanganui took a lead into the break after a quality half on attack and then left it to the defence to quash Taradale's fight back.
And although the visitors snatched an equaliser, holding on for a draw was a pleasing effort from a side that leaked 17 goals in their previous two games.
"I think we showed a really good account of ourselves, I'm really proud of them today," coach Matthew Calvert said.
After narrow losses in the first round of the five-team competition, Whanganui have been on the end of heavy defeats through the middle of the season conceding no less than five goals in each game since mid-May.
In Sunday's first half Whanganui were able to put the visitors under consistent pressure which is something they've struggled to do this year.
Alice Hetherington and Vanya Apiata-Hodgkinson led the charge, the latter getting numerous chances which she couldn't quite finish.
Second-to-bottom Taradale had chances too - the best when Casey Ralph weaved her way through the Whanganui defence but was met by goal keeper Megan O'Connor who stood her ground then got down to block the shot.
But soon after Taradale cracked when the ball slipped through the hands of keeper Brooke Bennett off the boot of Hetherington to give Whanganui the lead in the 39th minute.
A noticeable difference in Whanganui's play was an urgency to get to the ball while on defence and faster and more decisive attack.
"Everything that we've asked and I've encouraged to do this season I felt they did brilliantly," Calvert said.
"I think we were the better team in the first half but we've got to give credit to them in the second half, they came out and played really well."
Taradale's fight earned them the equaliser 15 minutes from time but Whanganui didn't buckle as they have previously which pleased Calvert.
"We're actually walking away from this thinking the reason we haven't got three points is the set-piece. And the one time I'd say we switched off in this game - we got punished," he said.
"We've had performances this season where we haven't got the result I've felt we deserved. I think we got the result we deserved today."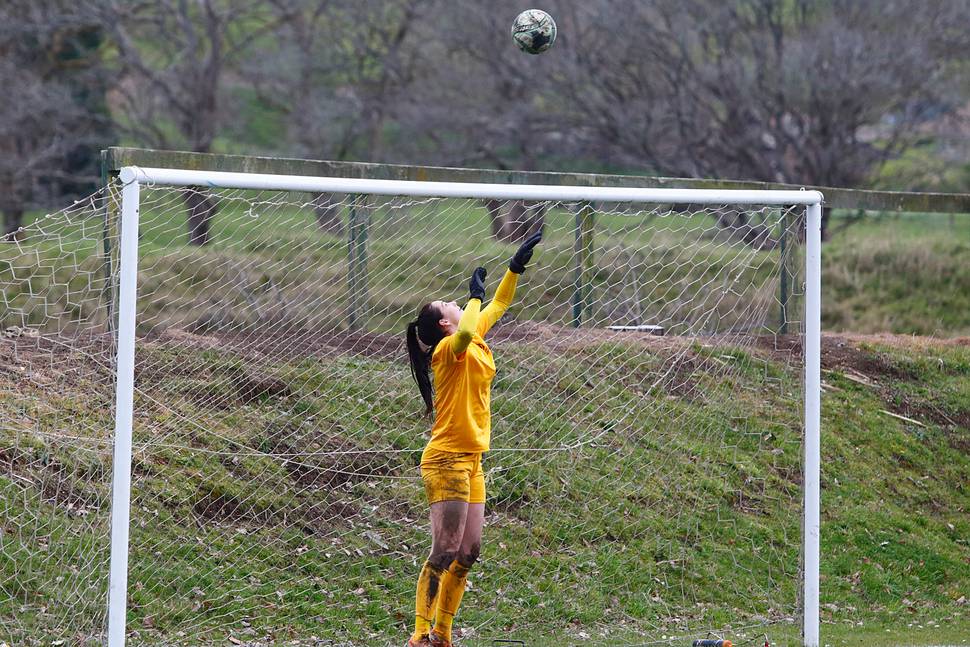 Calvert said it was "another really positive day after we've had a really positive week" having brought some younger players into training.
"The team is built up for youngsters to come in and aid their development," he said.
"The future is bright for this team and I hope the people who come looking from the outside don't just say 'oh, they've only got one point, there's no point in doing it', because there is.
"We're trying to raise the game of women's football here. Today they showed with desire they can match anyone.
"It's not as if our season's been made because we got one point. I think what we've done is we've battled for a point. There's still improvements we need to make as a group."
Whanganui have just two games left in the season to try to beat the four points they collected in their inaugural season in 2017.
New Plymouth Girls High School (NPGHS) make a trip to Wembley Park on July 29 after 1-0 and 5-2 wins in games between the two sides this year.
"It's just a bit of a shame that we've got a bit of a break because we've had progression for the last few weeks," Calvert said.
"It's just that sort of consistency we need from things."
Whanganui finish the season away to second-placed Moturoa AFC in New Plymouth.
In the round's other match NPGHS upset Moturoa 2-0 to virtually hand the title to Massey University.