The Wanganui Horticultural Society has celebrated its 150 years at its annual Spring Show.
The show was held at Whanganui Intermediate School on Saturday.
"It was a very successful show with over 583 daffodils blooms brought by exhibitors from Hamilton, Normanby, Whanganui, Feilding, Foxton and Levin," secretary Lyn Hoskyn said.
"The Floral Art Club had their various exhibitors doing displays celebrating the various periods throughout the past 150 years which attracted many people."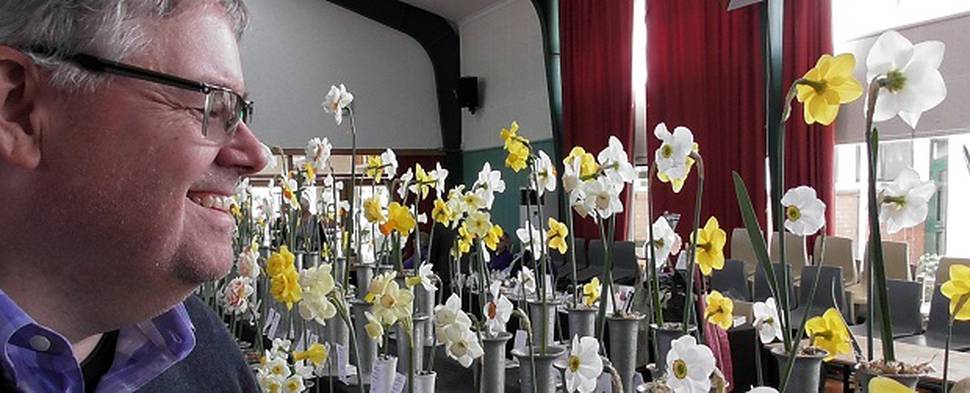 The champion daffodil bloom prize was claimed by R and R Cull, of Foxton, while Whanganui's Wayne Hughes won the best vase of three blooms.
The points prizes all went to Whanganui competitors: Wayne Hughes (open), Diana Loader (amateur), Jan Horrocks (beginners), Kendall Marshall (children's daffodils), Amanda Jackson (garden flowers), Lewanna Mclean (flowering shrubs) and Lewanna Mclean (vegetables).
Whanganui residents prevailed in the floral art categories, Marilyn Kerwin winning the adult section and Asher Hodson topping the children's categories.