The Bay of Plenty Indians are on track for a fifth consecutive T20 title after another dominate display.
The latest round of the Lakeland Senior Reserve T20 competition took place in damp conditions around Rotorua on Saturday.
The evergreen Umesh Morarji smashed his BOP Indian side to victory against the Strikers XI with 51 off 18 balls, chasing down 97 without losing a wicket at Boord Park.
He was supported with a 16-ball 41 from Neeraj Kumar.
The win put them a massive 25 points clear of second-place Lake Taupō Cricket Club on the table.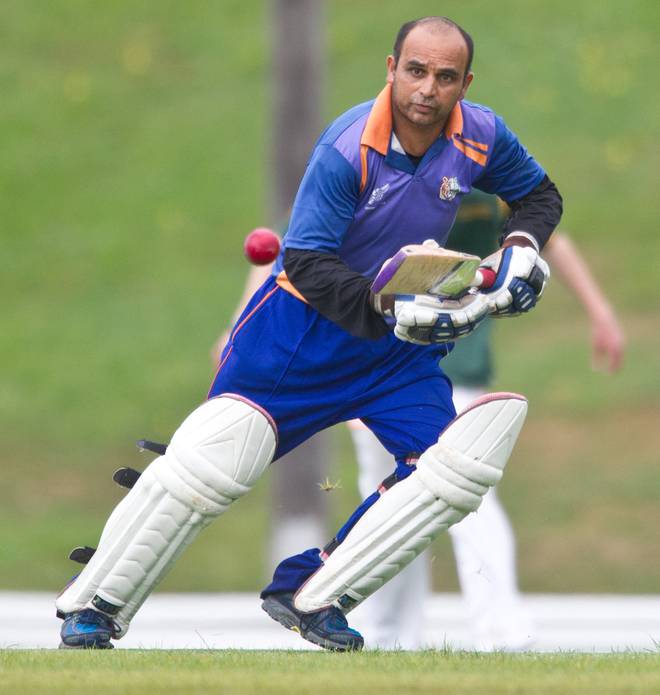 Central had their first win of the season, beating Taupō Old Boys by 24 runs at Smallbone Park, led by a 65 from big-hitting Nathan Hall.
Geyser JPC Old Boys beat Eastern Pirates by six wickets, chasing down 73 with club captain Kerry Hingston scoring 30no.
Geyser WHHS Old Boys captain Joe O'Donoghue led his team with 4-21 against Lake Taupō, including snagging last week's century-maker Paul Davey with the first ball of the game.
Shaq Graham scored 23no in reaching the small target of 35 to win.
Taupō Old Boys beat Rotorua Lions in a rain-interrupted match, with Glynn Maulder and Shaun McGreevy reaching half centuries.
Full results:
Central 149/5, (N. Hall 65) beat COB1 125/7 (S Smith 60)
COB2 156/4 (G Maulder 57, S McGreevy 50) beat Rotorua Lions 51/0 (rain interrupted)
BOP Indians 98/0 (U Morarji 51no, N Kumar 41no) beat Striker's XI (S Bist 18) 97/8
Geyser JPC 73/4 (K Hingston 30no) beat Eastern Pirates 72/4
Geyser WHHS 35/1 beat LTCC 34 (J O'Donoghue 4/21)
Points table:
BOP Indians - 89
LTCC - 64
Geyser JPC - 60
COB1 - 59
Geyser WHHS - 49
Rotorua Lions - 49
Central - 41
Tokoroa - 39
COB2 - 23
Striker's 11 - 14
EP -13