Some days Bay rivers are so crowded with young kayakers, it is hard for Olympians Luuka Jones and Mike Dawson to get a spot on the water.
But rather than being annoyed at the vanloads of youngsters training at places including Kopurererua Stream in Tauranga and Okere Falls at Rotorua, the crowds make Jones' and Dawson's hearts soar.
"It puts a smile on our faces," says silver medallist Jones. "[The sport] is definitely growing."
Dawson says the number of school children paddling at Okere Falls where he is based is phenomenal.
"You can't train between 3pm and 5pm because there's too many kids on the water," he says.
"Luuka and myself are pretty excited about that."
Kayaking in all its forms is enjoying a surge in popularity nationwide and in the Bay. The region is home to Jones, Dawson and Olympic canoe sprint champion Lisa Carrington, and boasts a host of up-and-coming young paddlers.
Jones is reluctant to take credit for the boom, but admits her canoe slalom medal did help put kayaking on people's radars.
"Someone did say to me that the price of kayaks went up on Trade Me after the Olympics," she tells 48 Hours with a laugh.
However, both her and Dawson say the real credit lies with an army of parent volunteers who have developed a strong club and training programme for young kayaking in the Bay.
Among those is Sue Clarke, president of Canoe Slalom Bay of Plenty and mum to two Olympic canoe slalom competitors, Bryden and Ella Nicholas, who represented the Cook Islands at Rio last year. Clarke's third child, Jane Nicholas, is also a national canoe slalom paddler and like both her siblings, is a doctor at Tauranga Hospital.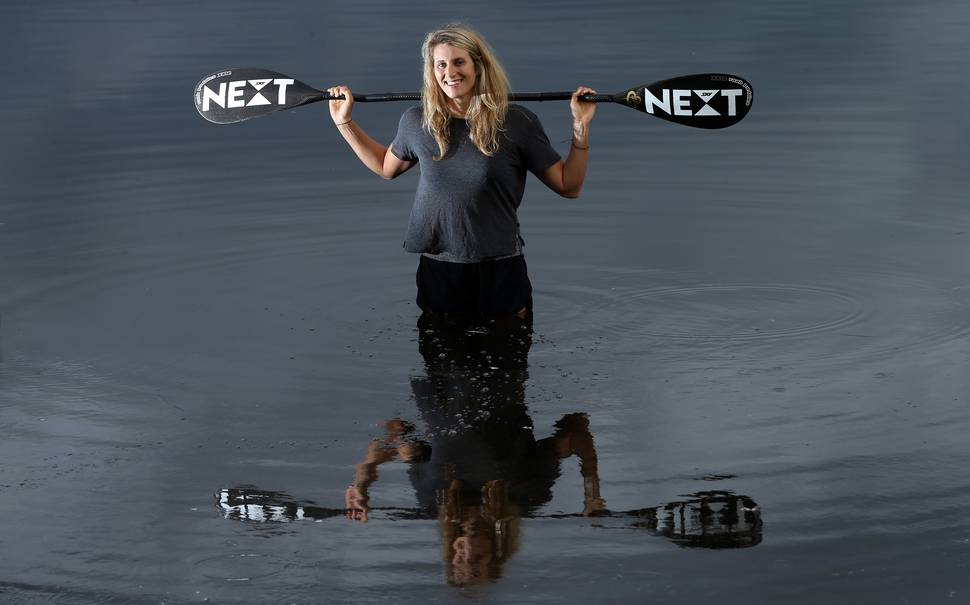 Clarke says she always touts the benefits of competitive kayaking to other parents.
"It's been a fantastic journey for my family and they've all succeeded despite time off [study] and the commitment."
Canoe Slalom BOP was established in 2008, growing out of River Adventures Club, which was started by Tauranga Boys' College teacher Rob Sperling with a few students keen to try whitewater kayaking.
Now, more than 70 children aged between 9 and 18 participate in programmes run by Canoe Slalom BOP, training with coaches from the likes of Slovakia and France.
The young athletes work through levels of a Paddle Passport, beginning on flat water at Waimarino and Kopurererua Stream before moving on to whitewater at Okere Falls and Wairoa River (when the floodgates are open on the latter).
There are also canoe slalom gates on the Tarawera River at Kawerau and the new Vector Wero Whitewater Park in Auckland offers a further training ground for the elite.
Clarke says nearly all the country's top canoe slalom athletes come from the Bay and she credits it to the coaching pathway, richness of the region's river resources, and the mentorship of local Olympians.
"Mike Dawson and Luuka have always been an inspiration for everyone and it gives the young ones starting out belief that they can get there," says Clarke.
"They can make it to the Olympics and even win a medal."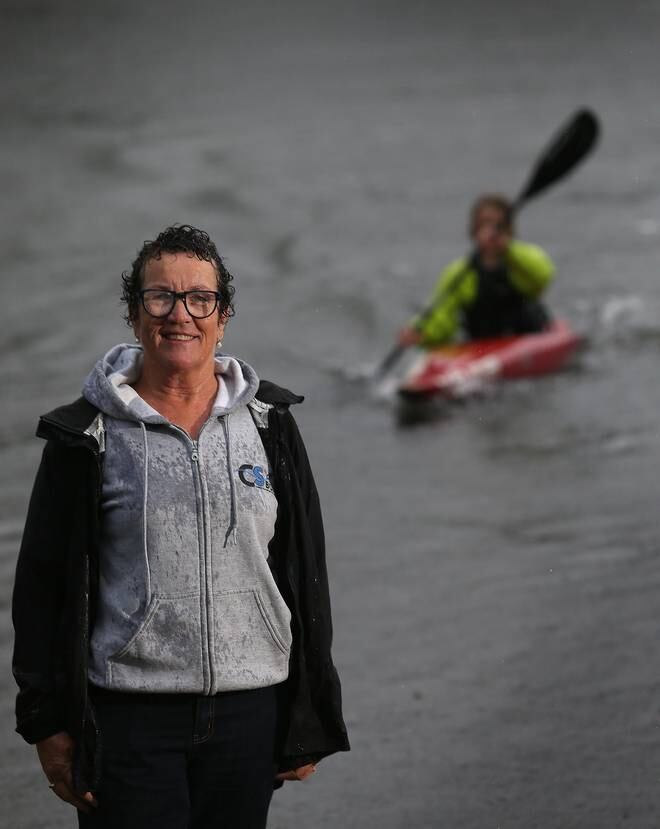 He says a growing number of leading international kayakers are spending the northern winter at Okere Falls, coming from big cities such as London and Prague.
"Here, I think they get a lot back from it," Dawson says. "The Kaituna is a beautiful place and there's a cool community vibe, and of course, the river is flowing all the time."
With the addition of Wero in Auckland, overseas athletes now had two worldclass
facilities within a couple of hours of each other.
"It's evolving the sport not just nationally, but internationally. And it's such a cool sport," Dawson says.
While competitive kayaking may not be for everyone, Luuka Jones says kayaking
is a sport anyone can do. She says sit-on-top kayaks, stable sit-ins, sea kayaking, slalom and whitewater options mean there is something for everyone.
"You can go outand pick the conditions or the kayak that suits your ability."
She doesn't have much time for recreational kayaking these days but enjoys going down the Kaituna when she gets the chance.
"You can go paddling with a group of friends and have a good yarn while you're out there. I'll take some of my friends on glowworm tours."
EMBRACING THE OCEAN
Dave Atkins, owner of specialist store Canoe & Kayak Bay of Plenty, says sea kayaking is another type of kayaking burgeoning in popularity.
"It's a cost-effective way of getting out on the water. It's much cheaper than buying a boat."
Katikati-based Atkins does canoe slalom competitively but loves sea kayaking and tries to paddle the ocean two or three times a week.
"You can get out there and away from everything. It's the peace and quiet," he says.
His favourite spots are Mount Maunganui and Waihi beaches.
"As long as you look at the weather forecast and don't go out in conditions that are above your ability, it's not a dangerous sport."
KAYAKING CLUB
A kayaker since childhood, Atkins is one of the organisers of Bay of Plenty Kayak Club, along with his partner Estelle Leyshon.
The club is part of a network of regional kayaking clubs called Yakity Yak which organise trips nationwide. After Easter, the Bay chapter is planning a five-day trip to the Cavalli Islands in Northland for its latest adventure.
Leyshon says members come from all walks of life and the atmosphere is nonjudgmental.
"Everyone just enjoys the environment and exploring it."
Ages range from children to the elderly, the oldest member being almost 88.
Says Dave Atkins: "Kayaking can be as easy or as hard as you want to make it. It's an all-inclusive sport."
The club requires members to do a safety course and recommends ones run by licensed operators at Canoe&Kayak in Auckland and Taupo (there is no
course available in the Bay).
Skills taught include how to cope if your kayak capsizes and Leyshon says the club regularly meets to practise such skills, including doing a rescue session at Tauranga Marina this week.
Leyshon, 40, says she was a relative latecomer to kayaking, taking it up in her mid 20s, but is now confident on all types of water and like her partner, enjoys the
escapism.
"You get in a kayak and it genuinely makes you switch off. [And in Tauranga] we can
paddle in parts right by the city centre and you feel a world away."
She says as a region, the Bay is incredibly spoilt for choice, with Tauranga Harbour, the Rotorua Lakes and the Coromandel on our doorstep.
For those who have never kayaked before and want to give it a go, she recommends
hiring a kayak for a few hours from Waimarino or Pilot Bay. Joining the Yakity Yak club would be a next step, she says.