Police have confirmed a vehicle that crashed on Te Ngae Rd this morning had been chased for speeding.
A media spokeswoman said it was spotted near the corner with Wharenui Rd at 9.27am and police "initiated a brief pursuit but lost sight of it a while later".
"The vehicle subsequently crashed and two persons sustained minor injuries. The driver has been arrested."
A witness from Ōwhata surgery on Te Ngae Rd said they heard the sound of loud skidding.
"The driver must have been skidding for a while before crossing the centreline and smashing."
She said the vehicle hit a van and police were there within seconds.
"The [car] is pretty banged up... the vehicles are skewiff across the road."
Both lanes on Te Ngae Rd were blocked and traffic was being diverted.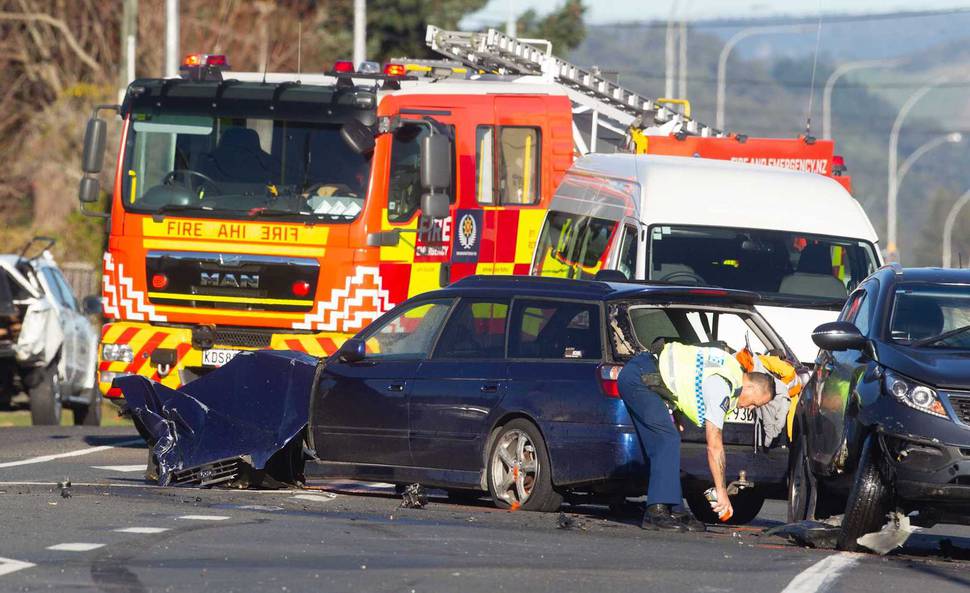 A reporter at the scene said there was debris strewn for about 100m.
One fire truck, one ambulance, and three police vehicles could be seen.
A woman sitting facing the road, waiting to go into the Owhata Medical Centre said she heard a screech and saw "stuff flying everywhere".
Bev Nelson said she saw the car "screaming through" before she heard the bang.
"Must've been a pretty loud bang to hear it from my house," she said.
Residents on Wharenui Rd said they heard a big bang.
When asked if they were used to commotion like this, they said: "it's Te Ngae."