Santa is coming to town on Saturday after he and his reindeer were turned away because of the weather last weekend.
The annual Christmas parade was postponed on Saturday due to a severe weather warning.
Event organiser Alia Ryan said the postponement was disappointing but there was a safety concern for the community.
"We had been watching the weather forecast from 10 days out to see how it was tracking and once it became a severe weather watch for high winds and heavy rain that's where we needed to pull the pin as we've got inflatables and things that require power."
But Ryan is passionate about Christmas and did not want to let the community down by cancelling the parade all together.
She has stopped at nothing to keep the annual event going, even replacing Santa last minute due to unavailability.
The biggest attraction of the parade for many kids has kept his identity a secret but Ryan said he was a well respected member of the community.
"We've got a little bit more of a traditional float for him this year, for the traditionalists out there in our community which will be pretty cool." she said.
This is Ryan's third year delivering the Christmas parade on behalf of Boost Charitable Trust.
She said she enjoyed creating a free event that attracted all ages.
"The Christmas parade has a special place in our community as being that event that kick starts the festive season.
"It starts to feel a lot more like Christmas once you see Santa go by and for some families it's probably one of their biggest Christmas celebrations."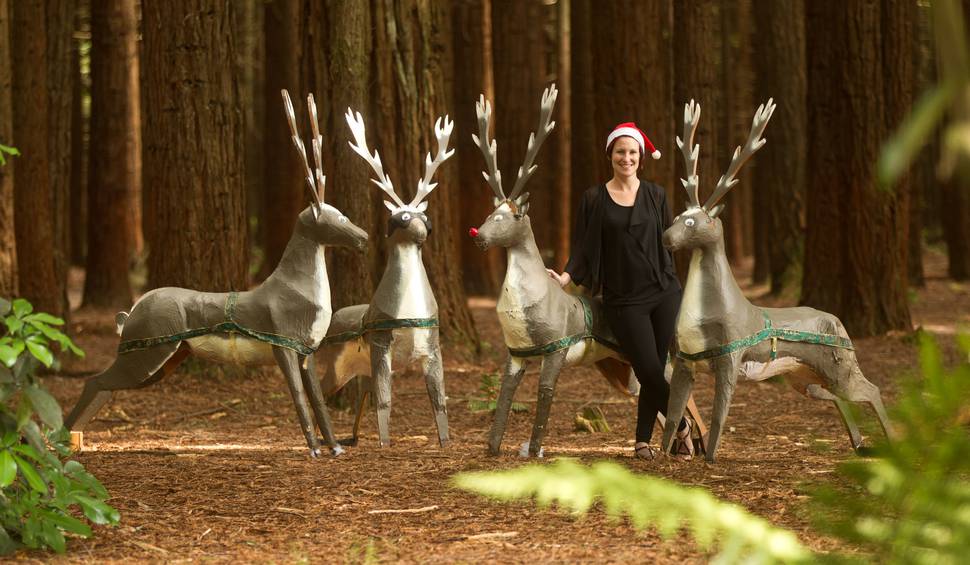 Ryan said to watch out for old-time favourite Snoopy, who would be making an appearance this year alongside new entries.
She said she was excited to see the creativity exhibited in the floats this year and was anticipating the winners.
"We have prizes for The Hits champion float and they get a shield.
"It's from the community for the community."
She thanked all the volunteers and community groups who had been patient with organisers.
The parade begins at 4pm on Saturday outside the Rotorua Primary School on Arawa St.
It then moves through the city and ends at the Village Green, Rotorua Lakefront, about 5pm.