A group of Rotorua teens proved age is just a number when they overcame far more experienced competitors to win the 24 Hours of LeMons, New Zealand's longest motorsport endurance race.
The race, held over three days to a total of 24 hours at Hampton Downs, raises awareness of prostate cancer and comprises drivers with a range of skill levels and experience.
The Rotorua team was made up of Ben Mossman, 18, Maira Trass, 18, Daniel Pinkham, 17, Ollie Martelli, 16, Josh Brown, 16, and Damon Pinkham, 15. With an average age of just 16.8, they were by far the youngest and most inexperienced competitors.
Five members of the team are still at school and two don't have drivers' licences - they required special permission from organisers to compete.
Endurance racing is all about consistency and car management, and the Rotorua team got both just right. In their 2003 BMW 328i, they did not produce the fastest laps, but they managed the car and drove consistently to finish the most laps.
The young drivers in the team raced for an hour at a time before handing the car over to the next driver.
Against all odds the team raced for three days, completed 668 laps (1850km) and finished first, 18 laps ahead of second, against drivers with a lifetime of experience.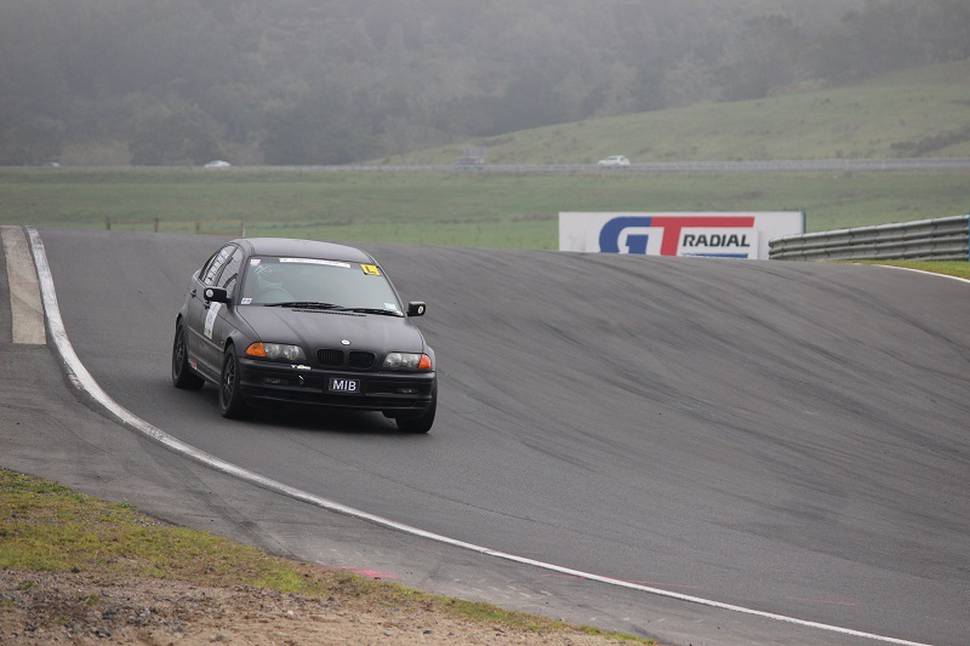 Eddie Pinkham said he and the other drivers' parents did a similar event at the start of the year and asked organisers if they could enter their children.
"There's a varying mixture of slow people and fast people, so we thought 'as long as they're consistent, they'll be ok'. We didn't think they'd do that well, we just thought it would be a great experience, but they were super consistent and three of them were unbelievably fast.
"They made a big song and dance at the prizegiving, because of their age. I don't think [the Rotorua drivers] fully understand how hard it is to do what they've done. It's the fourth or fifth time this event's been run and there are people who still can't get their car to the end. It's hard work to get a car to run full noise for 24 hours. Just to get to the end is a major feat for some."
Even more remarkable was one of the girls in the team drove a manual for the first time just days before the event.
"It was quite interesting, we'd push her to get her rolling in the pit so she didn't embarrass herself, because she was getting flustered when she stalled in first. But, once you're on track it's actually a lot easier because you're just going through the gears, rather than starting and stopping.
"The car ran well and they drove well, they stayed out of trouble and didn't give us any extra work to do in the pit, other than putting fuel in and replacing the brake pads. The saving grace with the actual car we chose to use was it could do nearly three hours on a tank of gas, whereas most were only doing an hour to an hour and 20 minutes. It's no good lapping faster if you have to keep stopping for fuel and tyres.
"It was just purely consistency. The organisers at the end said 'this is the future of motorsport'. The next youngest guy on the track was 24 or 25."