Key Points:
Rotorua bar owners have "definitely" noticed a reduction in disorderly conduct as the number of recorded offences has nearly halved year on year.
Disorderly conduct was down 47.9 per cent over the last year, from 3212 recorded offences in 2016/17 to 1672 in 2017/18.
The majority of offences took place in the early hours of Saturday and Sunday mornings with more than 120 recorded events between midnight and 6am on a Sunday.
Our Backyard Pub owner Richard Hazeldine said he had "very much noticed" the drop in offending and it was "definitely a good thing" for bar owners.
"People's attitudes are very much changing, they know they can't just get away with anything any more.
"We've got very responsible bar owners in town and we don't allow any of that anti-social behaviour."
Rotorua police have been targeting the "anti-social" behaviour with a dedicated crime prevention team working on Saturdays.
Hazeldine said he had noticed the larger police presence.
"For the patrons and for the bars themselves, we don't have as much damage being done any more.
"I know of places in town where doors have been ripped off their hinges or holes punched into walls."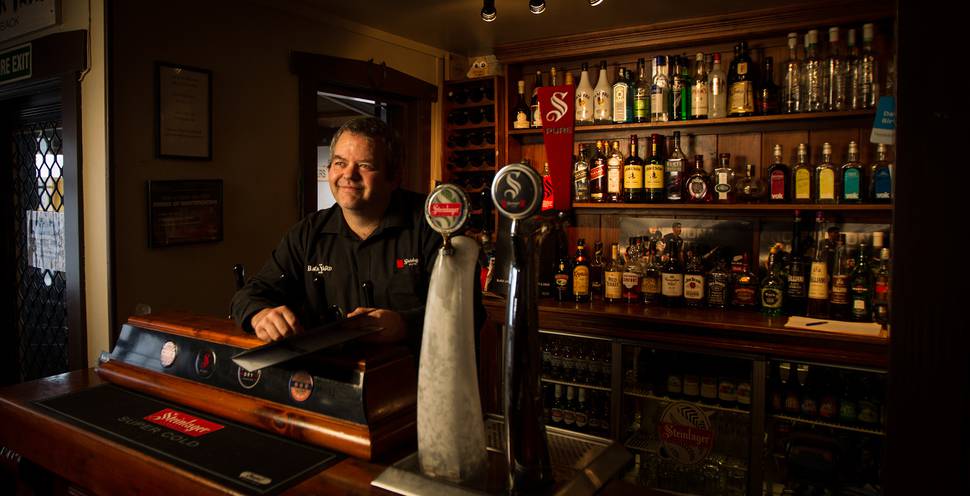 Having been a bar owner for just over 20 years, Hazeldine said communicating with patrons was key.
"From a bar owner or duty manager perspective, it's about being proactive.
"I can spot the ones who could be an issue later on."
Tighter laws around businesses caught serving intoxicated patrons and around the presence of food had also helped, he said.
"A big part of our business now is food, menus are clearly visible and the food is very important.
"Gone are the days of just drinking as much as you can until you fall over."
Brew Craft Beer Pub manager Mel Rolfe said it was a good thing to hear disorderly conduct was going down.
"As bars, we have to be tougher on who we allow on the premises, who we serve and how much.
"It's our role not to let people become too intoxicated."
She said tighter liquor licensing laws and a stronger re-enforcement was partially responsible for the reduced offences.
"Also people can't afford it. There has been a noticeable drop in sales of alcohol across all Rotorua bars."
She said although it had made the job harder, it had also made it more enjoyable because intoxicated people just "behave like children".