The remote Te Mahoe Village in the Eastern Bay is absolutely still this morning.
That's not unusual, but this morning in the stillness residents are coming to terms with the death of a 2-year-old girl.
The village sits at the base of the Matahina Dam, where the Rangitaiki River is bisected by a concrete structure to supply electricity to the wider region.
In the village is a pink brick house - surrounded by bright plastic toys which suggest a family with children reside there. The house is one of approximately 30 houses which make up Te Mahoe.
It is believed the girl lived at the house with her family.
Outside, several people, one in pyjamas, look forlorn and also angry as media begin to appear. And more media are arriving all the time.
Accounts vary about what took place here last night.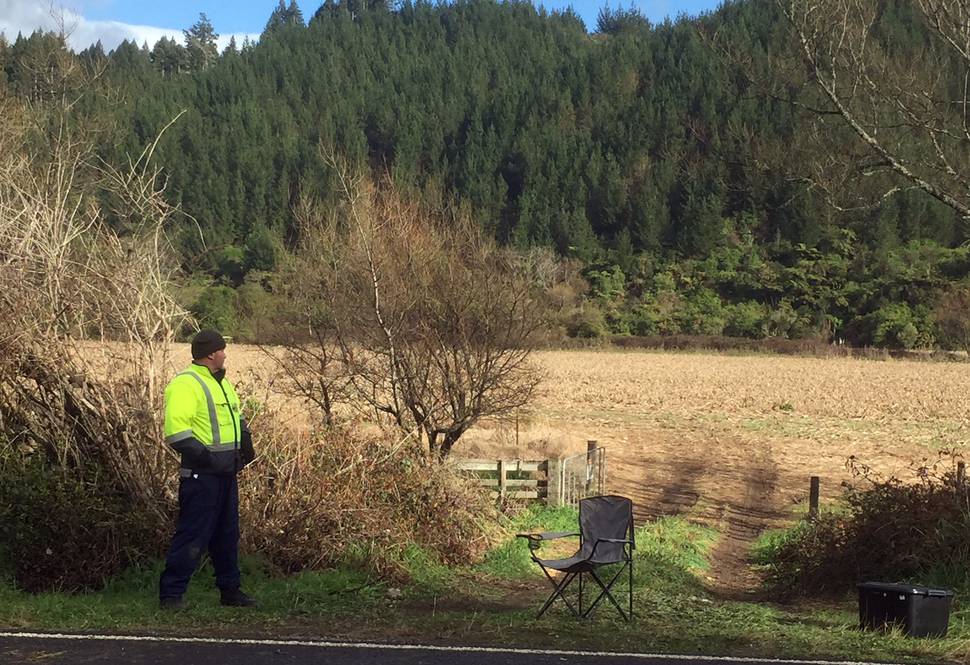 Someone from the village told media earlier a father and his 2-year-old child had been fishing when the child fell into the water. He said the father couldn't swim.
Earlier last night, about 6pm, a Galatea Rd resident said she saw police and fire vehicles heading toward the dam.
By 6.50am this morning however, police had issued a statement saying a homicide inquiry was under way.
Scant details were available from official sources. A police statement, released mid morning, said: "Police are this morning continuing to speak to a person in relation to the death of a 2-year-old in the Rangitaiki River last night.

"We understand the significant amount of interest in this matter.

"However, at this early stage of our investigation, our officers are focused on establishing the circumstances of the girl's tragic death, and we do not anticipate being able to undertake interviews with media today."
It was understood a local tohunga was with family of the 2-year-old and would bless the scene once the recovery team have left. He would also place a rahui on the Rangitaiki River.
Te Mahoe School, only metres away from the house, has school vans parked out the front but no one could be seen from the road.
Family have told media it's too early to comment and have asked for privacy and respect at this time.