Ngongotahā residents were on the edge of their seats today as heavy rain threatened another breach of the Ngongotahā Stream.
But Rotorua Lakes Council has assured residents a second flood in the suburb is highly unlikely.
Ngongotahā resident Dana Young-Gun, whose property was flooded on April 29, said it was frightening whenever there was heavy rain.

"We just hope for the best. The last time the water had stopped then it started coming up through the culverts. There wasn't rain. But we've done all we can do ... This time we've lifted everything up that we can."
She said her children went to school this morning, frightened when they saw the stream rising.
"People are just really nervous."
Resident Iraia Mita lives opposite where the banks breached in April. At the time the waters rose to the front door but didn't make it inside.
"The waters [in April] did wipe out the contents of the garage.
"We've only just cleaned the shed up."
He did not think the stream would breach but said it was better to be safe and prepared.
"No one was prepared last time it came up so quickly."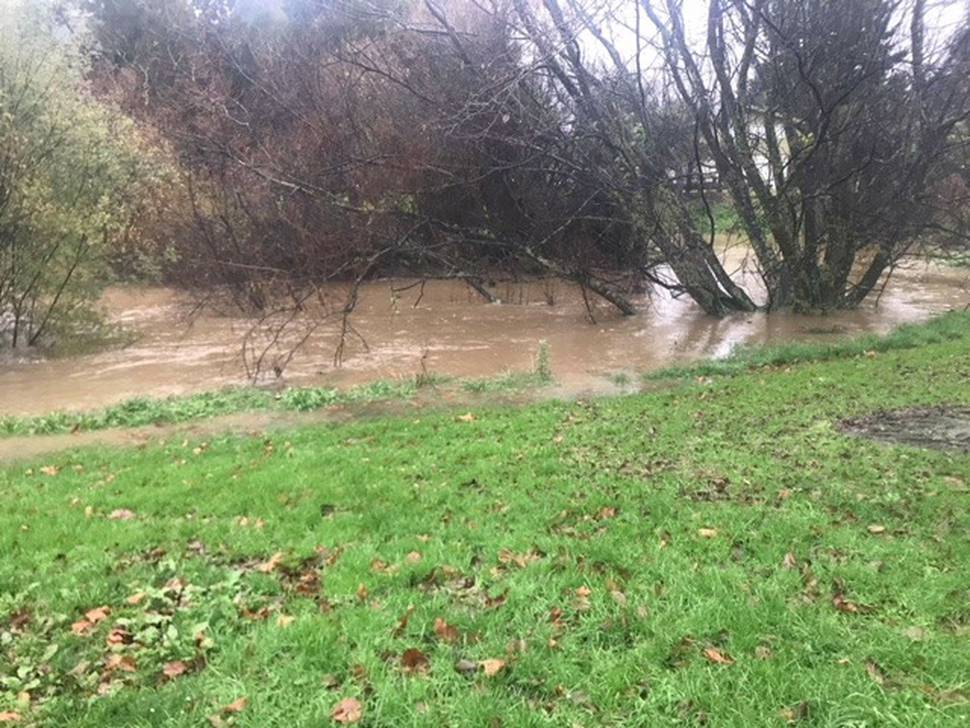 Earlier, the Ngongotahā Stream rose to a level near the top of its banks and spilled over in some low-lying areas. Tourist attraction Agrodome was closed as a precaution.
The council's Civil Defence controller Stavros Michael said there had been a high level of anxiety among locals during the rainfall, but it was "highly unlikely" the rain would have caused the same damage as the floods on April 29.
"Nevertheless we work on the basis of caution and we are working with our partner agencies the regional council and other emergency authorities to make sure wherever possible we are able to provide assistance to the people who require it."
On its Facebook page the council announced the city's sports fields were also closed for the day.
Local Don Newport said: "It doesn't matter what we do. If it's the same as last time nothing will stop it.
"There's got to be something done because we are getting more rains and heavier rains than we have been in the past."
MetService communications meteorologist Lisa Murray said 47mm of rain fell in Rotorua over 24 hours. The heaviest period was between 7am and 8am when 9mm fell.
With heavy rain subsiding, another cold snap is expected with an overnight low of 0C forecast for tomorrow.
Rotorua Fire Service did not attend any weather-related call outs today.