The former Rotorua police officer who defused the armed standoff at Onepu may have been a reluctant hero, but cousin and prominent lawyer Annette Sykes says he has made everyone proud.
Ms Sykes said Inspector Warwick Morehu was the only person who could have handled the situation with such dignity.
"There he was in jeans, sneakers and a T-shirt. He walks down the road and comes back 10 minutes later having defused the situation and still gets a hug from both sides. Who else could have accomplished that with dignity? It's a mark of true leadership for me.
"He describes himself as a reluctant hero but he is forever the rangatira (chief)," Ms Sykes said.
Born and raised near where the standoff took place near Kawerau, she said was at a loss for words on Wednesday when news broke about four police officers being shot.
Ms Sykes, a Maori rights activist, had been critical of the police's actions during the Ruatoki raids in 2007 but said the police operation at Onepu could not be criticised because they made wise decisions.
"When I saw the army tanks I thought we were having another Ruatoki, then amidst all this emerges Warwick.
"I already have a lot of respect for the man but everyone is hailing him a hero. He's Te Arawa's son and he has made us proud."
Ms Sykes said what happened had never been seen before in a police situation.
"[Yesterday] morning we had this hugely stressful situation and yet we came out with everyone intact. He could have got killed. ... It's amazing what he achieved."
The stand-off came to an end at 9am yesterday when Mr Morehu entered the cordon to talk with the man.
Read more:
• Kawerau siege: Alleged gunman appears in court
• Kawerau siege: Behind the cordon

Mr Morehu then climbed from a car parked back from the cordon, approached family at the intersection, and after speaking to them briefly, hugged and kissed them and returned to the car.
Mr Morehu said he was just doing his job.
"I don't know about hero, to me the heroes are the guys who went to hospital yesterday. I suppose that certainly serves as an inspiration when you have got close colleagues being hurt in the field," he said.
"We come out and we do our job, we do what we can in a time of crisis ... but we do what we have to do and we get the job done."
Mr Morehu said yesterday was about getting back to "grass roots", dealing with whanau and relying on skills you pick up over many years as an officer.
In regards to the outcome, Mr Morehu said he was a "proud Maori"and a "proud Maori officer".
Mr Morehu said it was a priority to have a relationship with the family of the man.
"To understand what their needs and their anxieties were regarding the situation and obviously [part of] my negotiations with their son was to be able to convey some of that stuff.
"Certainly, good communication with the family was key."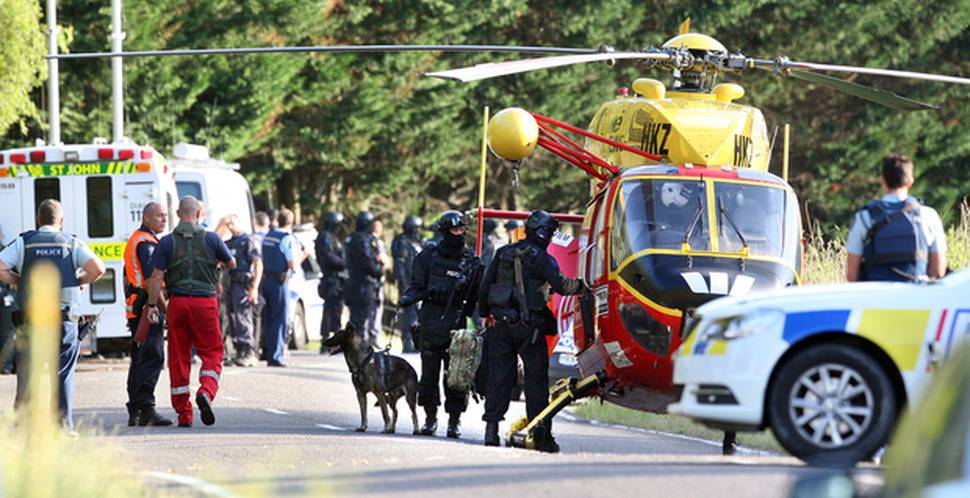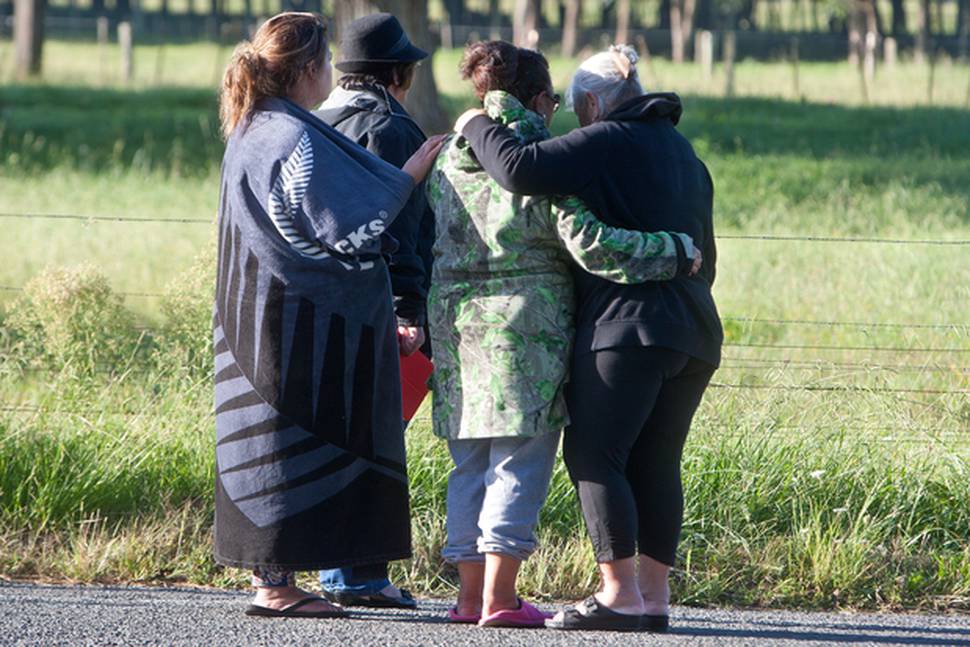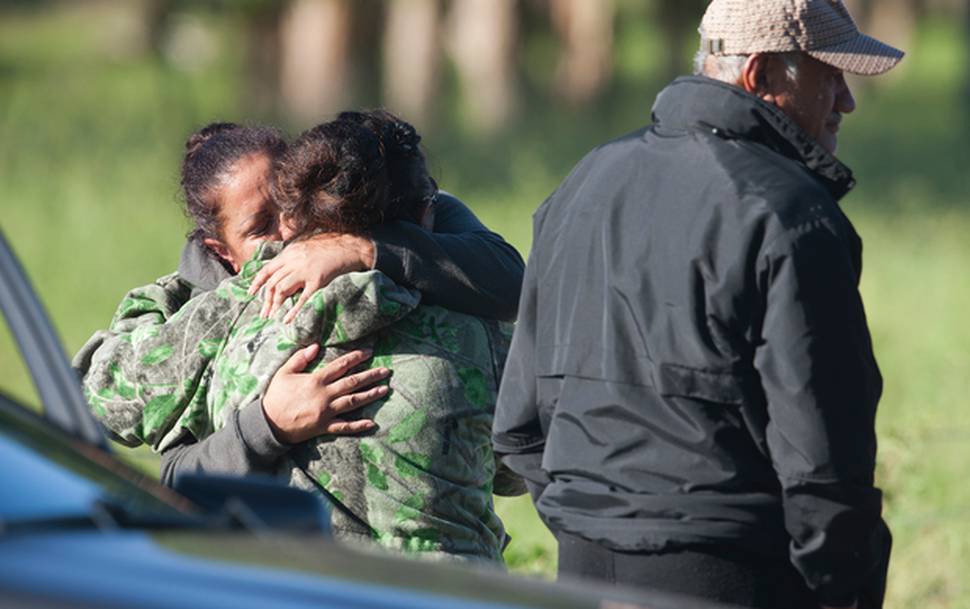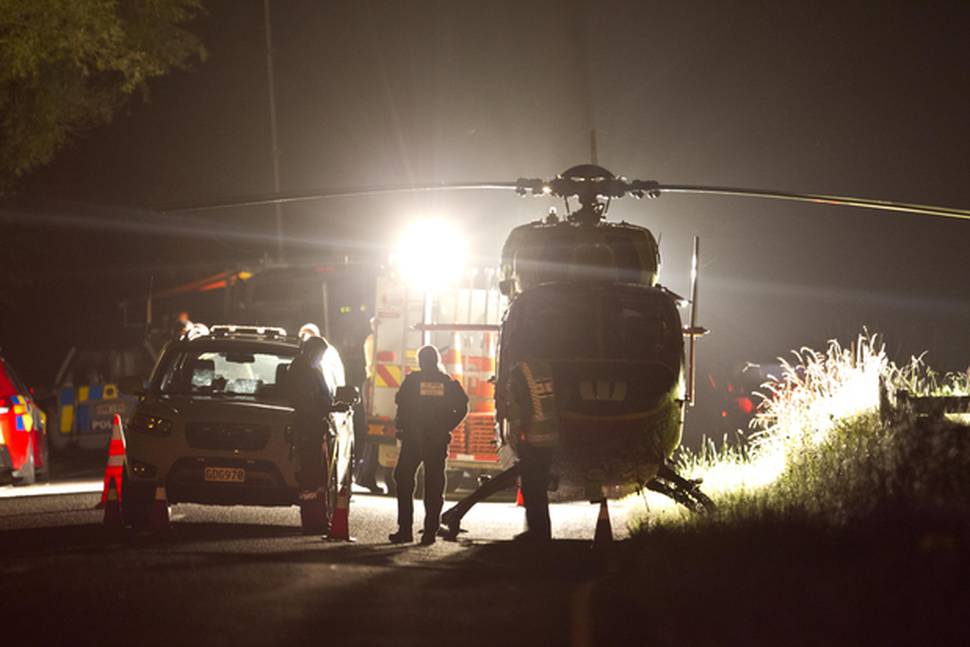 He said he had had some dealings with the same family back in 2009 when he was working at Kawerau police station and that it had helped to build rapport with the family.
Police Commissioner Mike Bush also thanked Mr Morehu.
Mr Bush said Mr Morehu kept a close liaison with the man's whanau and was also involved with talking to the man and helping to bring the situation to a safe conclusion.
During that time he was a constable working in general duties, a community officer, a detective in CIB and in the Armed Offender's Squad. He was promoted to frontline sergeant in 1997 and further promoted in 2002 to senior sergeant and officer in charge of Opotiki Police Station.
In 2009, he moved to Kawerau as a senior sergeant and was promoted to inspector in 2011 working in the youth and communities section in Counties Manukau.
In 2013 he became the area prevention manager in Papakura before returning to the Bay of Plenty last year as the youth and community manager.
- additional reporting by New Zealand Herald