AMASSIVE cleanup is under way for a Galatea couple after a flash flood hit their house, with one neighbour describing the aftermath as "like that tsunami on Boxing Day".
Ange Page and Bevan Smith had to be rescued by a tractor yesterday morning after a night of heavy rainfall.
Miss Page spoke to the Rotorua Daily Post about the scary moment she looked out the window to see water rushing towards her.
She said when she woke she heard the wind and looked out the window to see "lots of water rushing towards the house".
"It pretty much came quite rapidly. Lots of logs."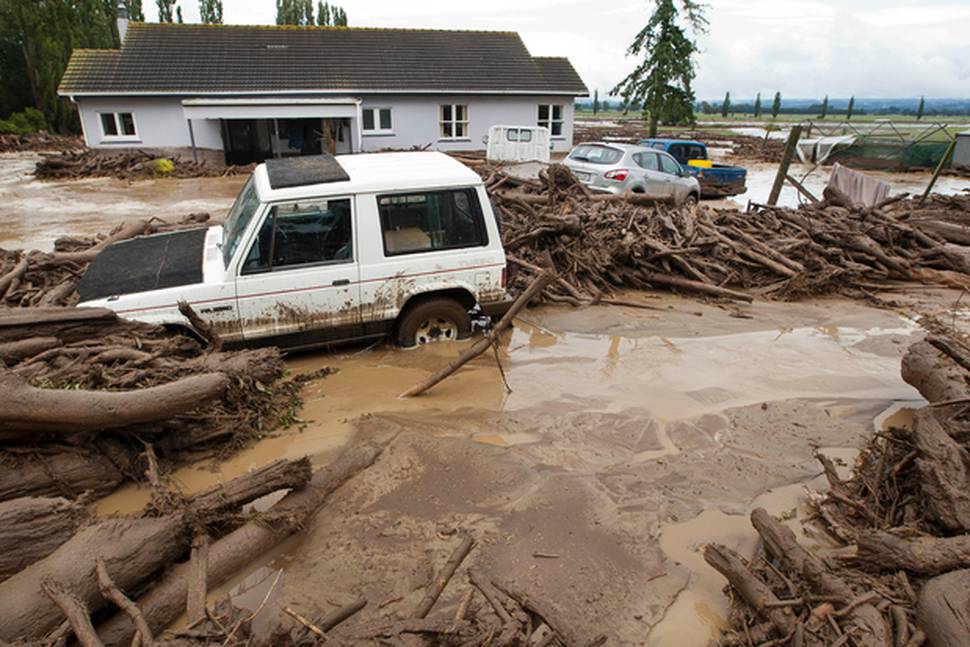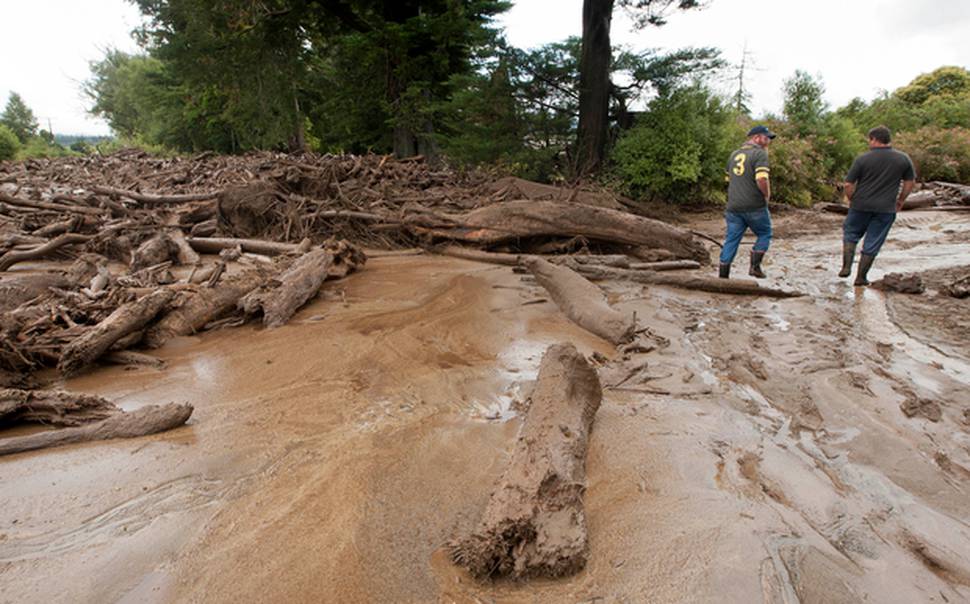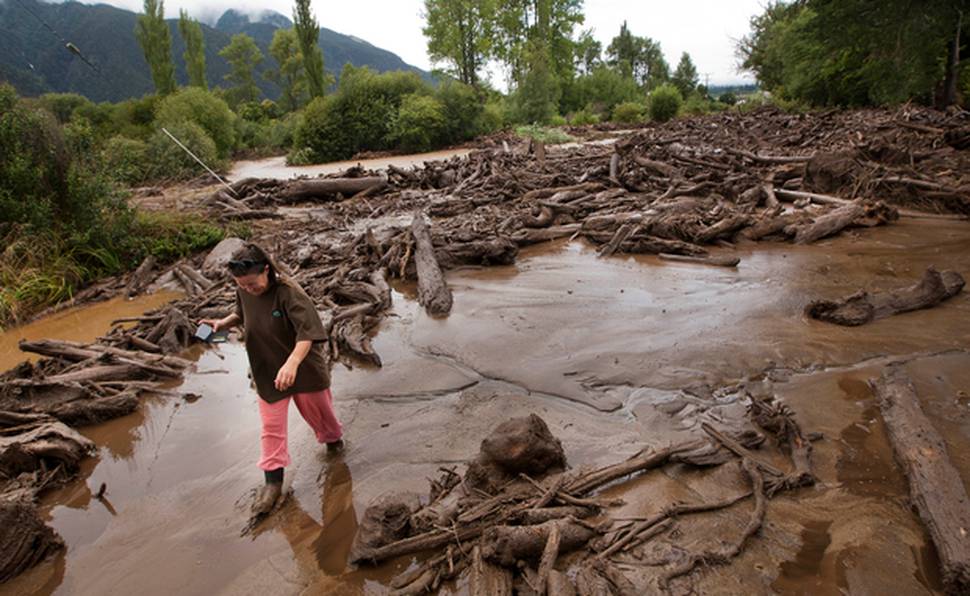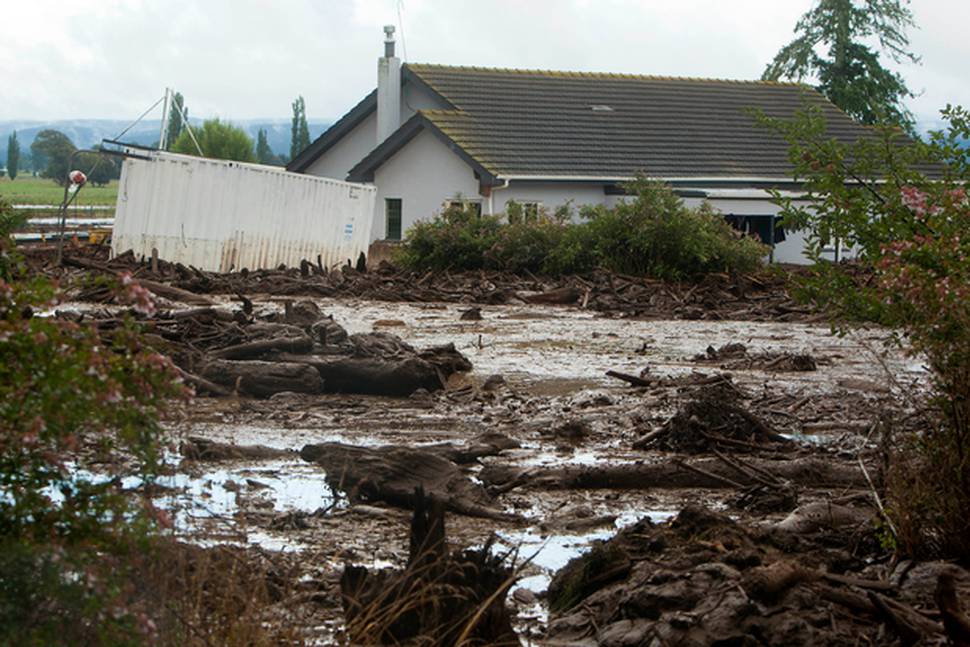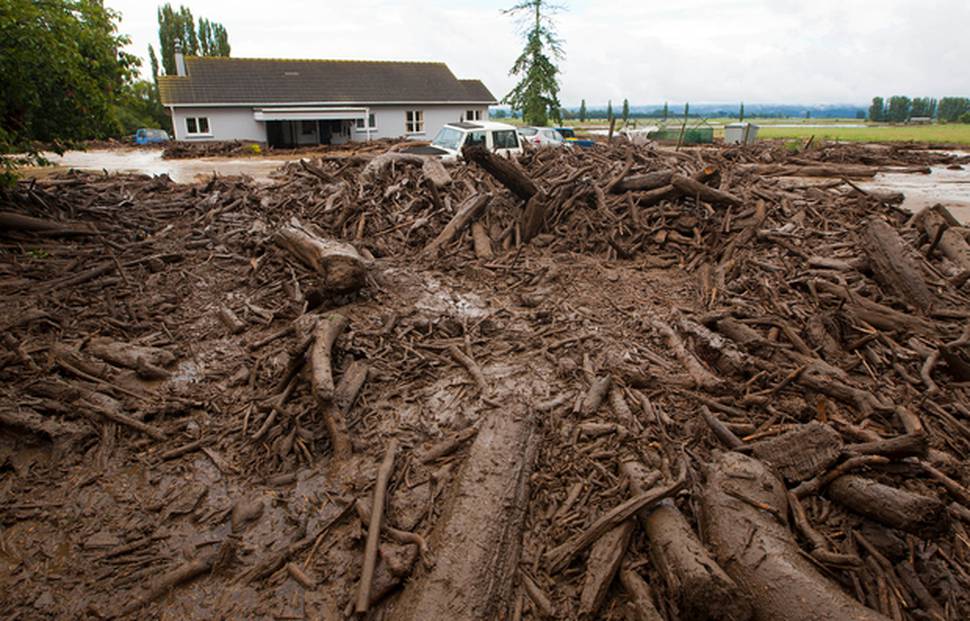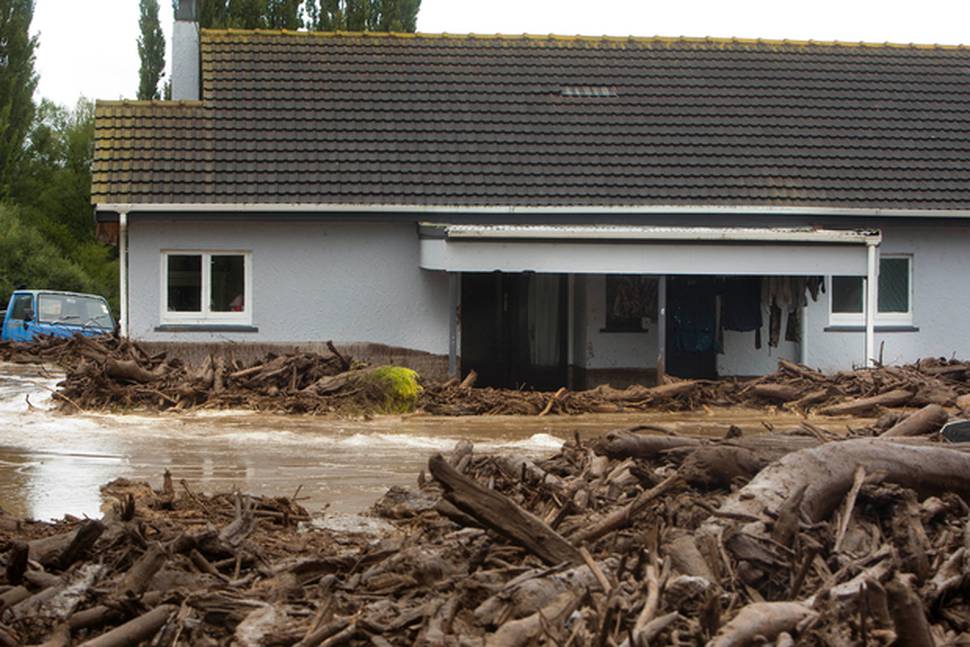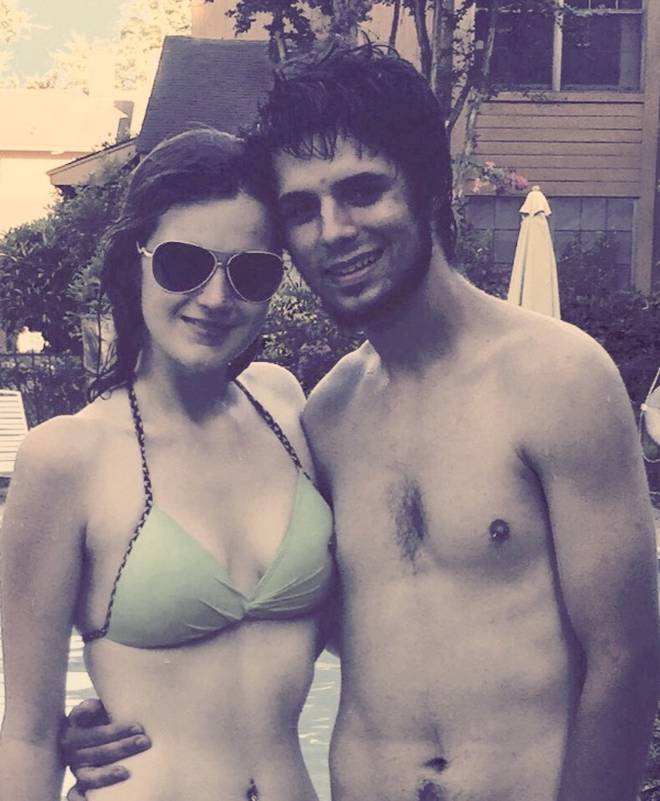 Miss Page, a teacher at Galatea School, said water started to come into the house and was quickly up to the window sills.
Her first thoughts turned to how to get out safely as the water was rushing past and vehicles were being pushed around the property, along with chiller shipping containers.
"It was pretty scary, just the volume and how fast it was moving. We were surrounded by water and logs."
She said her partner called his sister, who rang 111 for help.
Miss Page said the fire brigade arrived but was unable to get in.
"They were on the road thinking, 'How the heck do we get in'?"
She said a neighbour was eventually able to get through with a tractor and she and Mr Smith managed to get out. "We've got two dogs, they had to come with us."
Warning: Strong language.
Miss Page said she just had time to "throw on some clothes" before leaving. "I didn't know what to pack so I took a bag of some random things."
Miss Page hadn't been back to the rented house when she spoke to us, but said she thought they'd be looking for a new place to live.
"I was a little bit panicked just seeing the water up to the window."
Fellow Galatea resident Shaun Bicknell said he was shocked at how much devastation there was.
Mr Bicknell said the house "looked like that tsunami on Boxing Day".
"It's a disaster zone."
He said there had been heavy rain all night, then between 6am and 7am it "absolutely teemed down".
He said the house was right where the water came out of the hills and there was a lot of debris and farmland under water. "It's pretty disastrous. It's actually quite unbelievable."
Mr Bicknell said the area often got heavy rain but usually it was forgiving. "Looking at it now, there is a lot of silt and dirt and that. It looks like it all banked up then let go."
Lakes and rivers in the region were being monitored by the Bay of Plenty Regional Council following the heavy downpour which saw the Rotorua lakes receive 90-100mm in the 24 hours to yesterday morning, with upper Rangitaiki/Galatea receiving 100-130mm.
Yesterday the Okere gates were opened to alleviate lake levels.
Bay of Plenty Regional Council principal engineering surveyor Graeme O'Rourke said the lake and river level rises were due to a stationary front overnight that brought more rain than anticipated.
-More photos, A7. For extra photos and video go to dailypost.co.nz.