Rotorua's love affair with bicycles continues with the Rotorua Bike Festival starting next weekend. Bridie Witton caught up with festival organisers and the six proud Bike Festival ambassadors.
THE Rotorua Bike Festival has gone from strength to strength since it started in 2013. With its mix of fun and family-friendly, out-of-the-box events and competition there is something for every age, skill level and discipline.
The festival, which is in its third year, had more than 4100 participants last year, and more than 5000 spectators, Bike Festival partner Graeme Simpson said.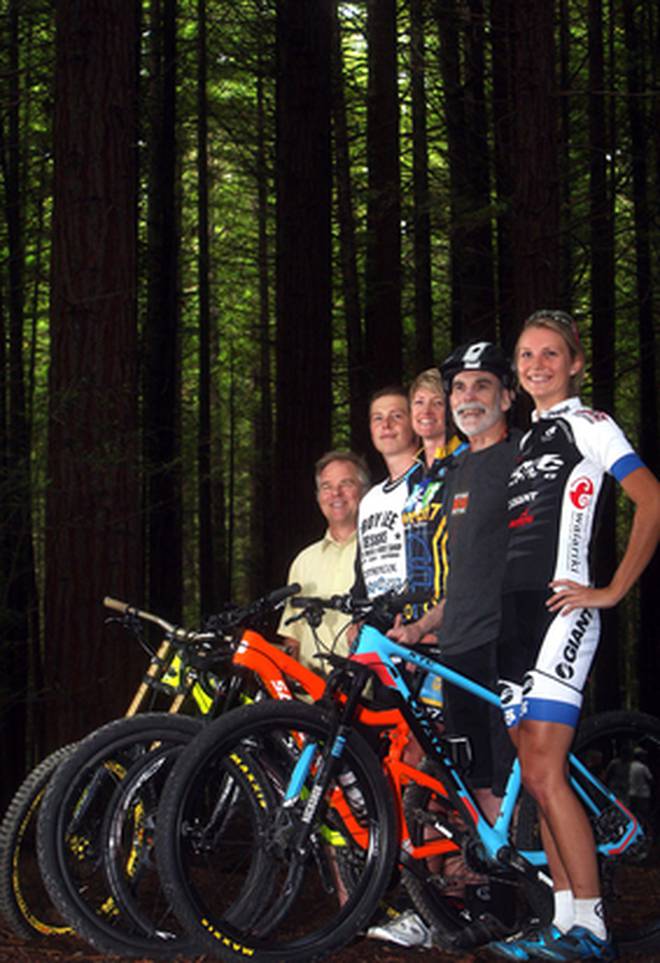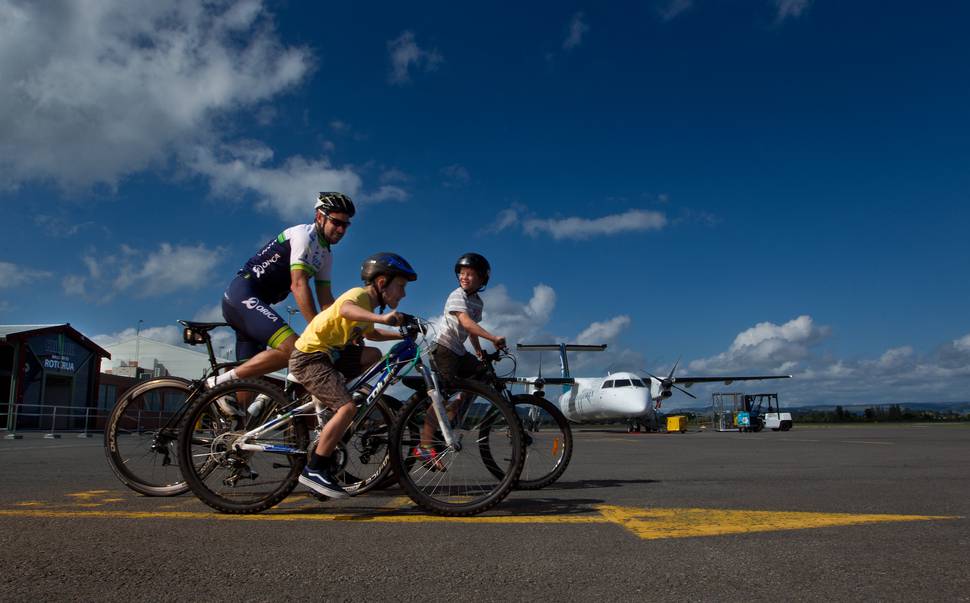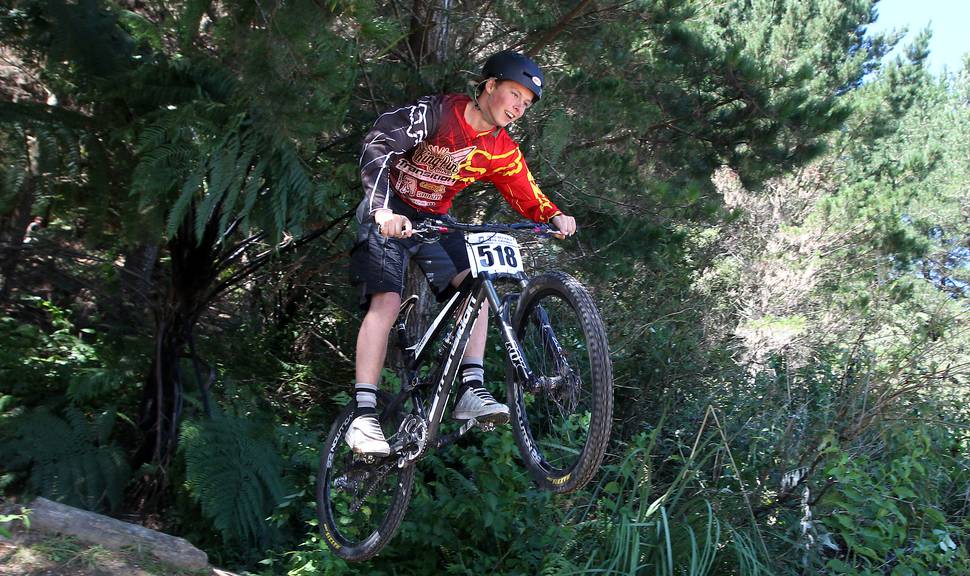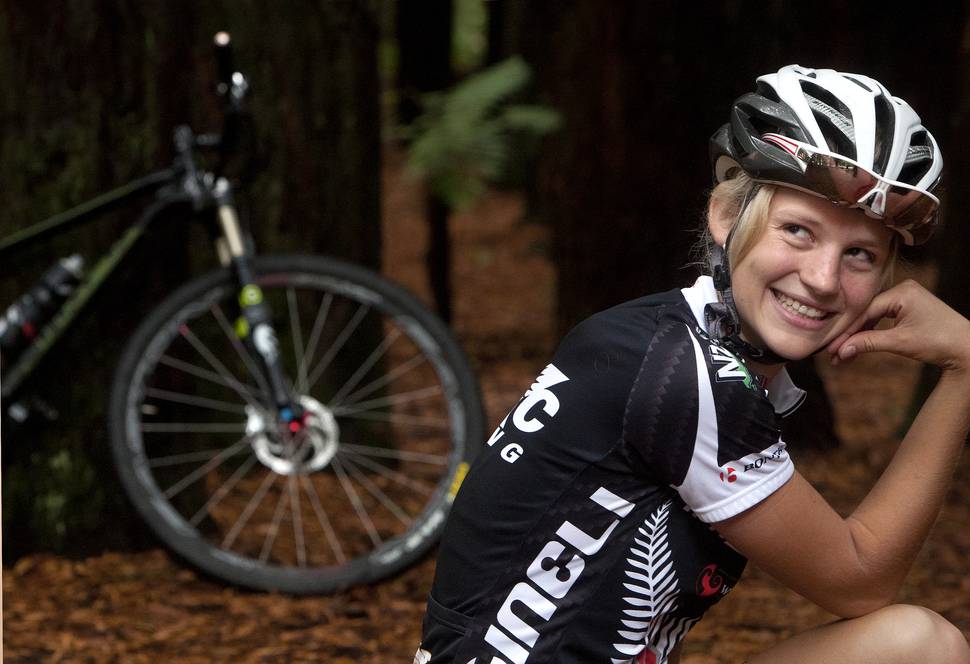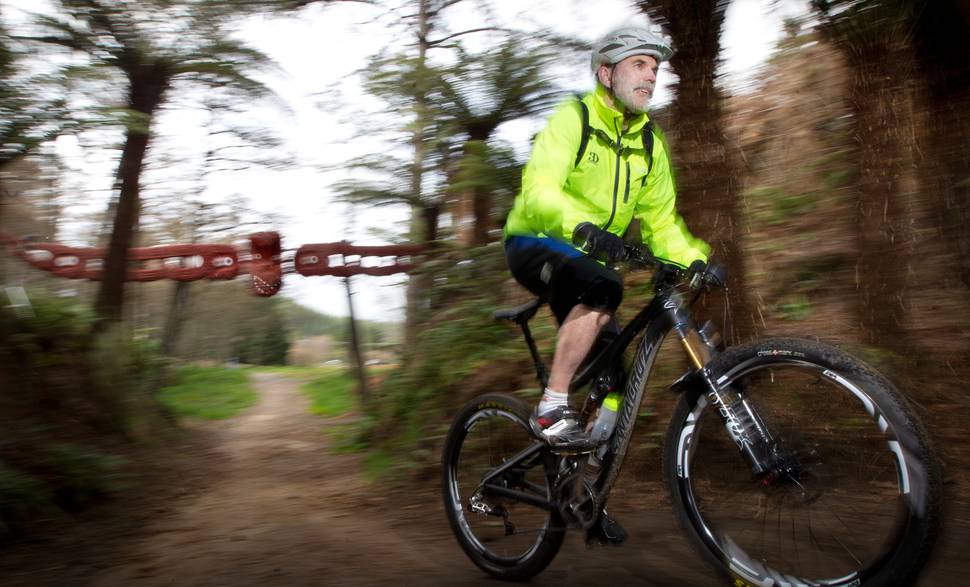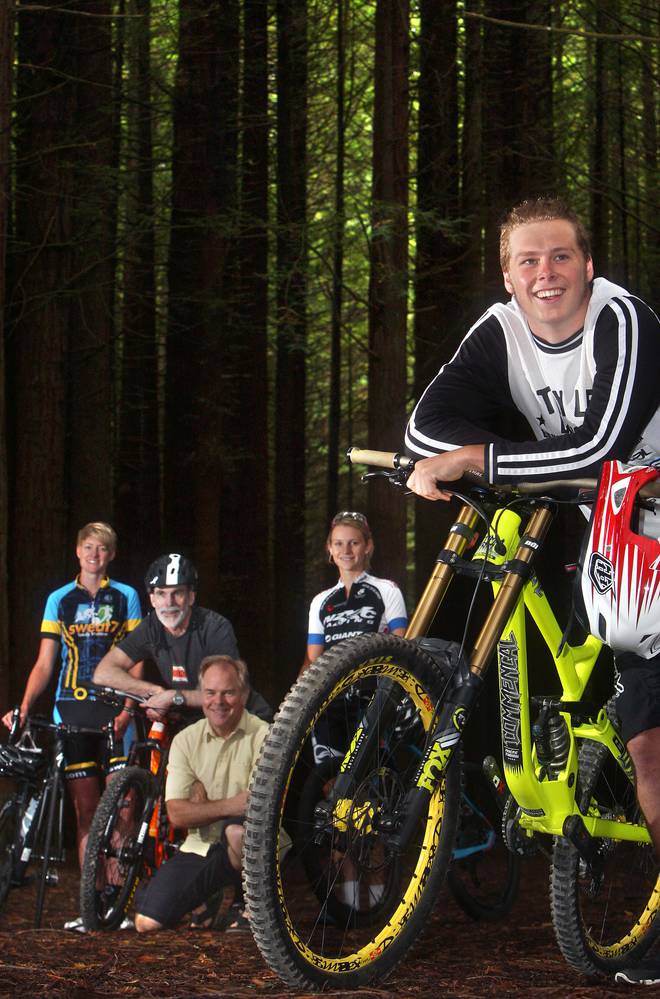 "There are a whole range of events for the novelty factor. Ride the Runway and Park Ride, which has people riding up and down the parking building in town, will be great to watch."
He expects even more involvement this year, and has enlisted six ambassadors - proud locals - to act as faces for a festival promotion campaign.
"They are aged from 18 to 64, and cover all of the different disciplines.
"We chose people we like and people we know will represent the festival proudly. They are embedded in the bike community. They are great people and we are really proud of them. All of them have contributed a huge amount to Rotorua," Mr Simpson said.
The six ambassadors are Sarah Pitcher-Campbell, Julian Dean, Dave Donaldson, Connor Hamilton, Katie O'Neill and Gary Sullivan.
The Ambassadors
-Sarah Pitcher-Campbell, 36, has been involved with the bike festival since it started in 2013.
Ms Pitcher-Campbell was excited to be an ambassador for the bike fest and for Rotorua, she said.
"It's pretty cool. I have been cycling mostly in Rotorua. It's fun riding in general; you can just go out your back door and the forest is there, as well as quiet country roads.
"Our cycling community is also so friendly, approachable and helpful. People from out of town are jealous of what we have, they visit for weekends and holidays to experience what we can every day. How can you not be proud of Rotorua? The bike festival just emphasises it," she said. She planned on participating in the Runway Project, Women's Shuttle Evening, the Big Bike Film Night, Bryce Road Cycle race and will take her niece to Tykes on Trikes and Kiddie Cross, and to watch a number of events. She was really looking forward to cycling on the runway for the Runway Project, she said.
"It's not every day you get to ride the airport runway."
- Julian Dean, 40, has a biking history that involves the Tour de France, Olympic Games and World Championships but said he was excited to be involved with the festival for the first time.
"I have been away living overseas so it's nice to get back and involved with the festival.
"It's all about participation and getting people onto bikes. Biking is good holistically; it eases traffic congestion, it is good for your health and a good way to spend time with your family," he said.
He planned on participating in events with his sons, he said.
"I am going to participate in the Runway Project with my two boys and the idea of a race without having to pedal sounds inviting after spending so many years pedalling my way across countries - so the Redwoods Coast might be a go," he said.
-Deputy mayor Dave Donaldson, 64, is a lifetime member of the Mountain Bike club and is one of the Bike Festival's trustees. He said the festival was all about participation, ahead of Crankworx, which has a stronger competitive element.
"It's all about participation and having fun and showing people that Rotorua is a mountain bike destination," he said.
"I am particularly looking forward to Ride the Runway and Redwoods Coast and Park Ride, which is in the parking building. We have never had it before, so it's an urban offering in the festival. The national downhill at Skyline will be great. We are a year-round mountain biking resort town and the festival is going to be a lot of fun. There is a lot of high performance participation," he said.
-Connor Hamilton, 18, is a rising star of the mountain bike world, with national and international titles. Connor was gutted he could not compete in any events as he has recently broken his wrist, but is proud to be an ambassador for the festival.
"I can't participate in anything, which kind of sucks.
"There is quite a lot going on through the bike festival, [there is] heaps of stuff for everyone. I am looking forward to coming down and cheering everyone on. It is always fun doing the other ones, having a laugh and stuff."
Connor will spend another another six weeks in a cast, he said.
-Katie O'Neill, 25, is a mountain biker whose accolades include being a former U23 National Champion.
She has lived in Rotorua for the past six years and was chuffed to be considered a local, she said.
Ms O'Neill has been involved in the festival since it began.
"There are so many places to bike that are great here, just get out in the forest.
"It is pretty cool to be considered a Rotorua local now. I love it here because it's awesome, I will definitely be getting out amongst the events," she said. Mountain biking is her specialty and she does a bit of road riding for fun.
"National champs is the focus. However, I will definitely be adding in some events over the week as I go.
"Potentially a bit of road racing is on the cards with the Eastgate Criterium and Bryce Road Handicap Race, as well as some trail riding with the ladies' shuttle night.
"There will also be a few events I will be out watching. Bike Speedway and Redwoods Coast were great spectator events last year," she said.
- Gary Sullivan, 57, has also been involved with the festival since it started.
He is the president of the Rotorua Single Speed Society and past president of the Rotorua MTB Club.
He plans to participate in the Redwoods Coast, Bike Speedway and the 2W Gravity Enduro. The festival had increased its profile, he said.
"I think that the city is engaging with the sport of bike riding in a really positive way, and it's an example of how popular bike riding is in Rotorua. We moved here 17 years ago and we thought Rotorua was an awesome place to mountain bike then, now it's 100 times better; it's a mainstream sport now. The bike festival is a celebration of that.
"I was one of the people involved in getting it started and now it's got a life of its own, it got off to a good start. In the first year it was successful, and each year it's gotten better with more events, and more people involved and more exposure. Some of the events get international exposure, making Rotorua more and more attractive to people all over the world," he said.
-For more information on the Rotorua Bike Festival and the events on offer click here or see www.rotoruabikefestival.com.