Jackie Barrett goes to work at Westbrook School every day at 7am. She plans, marks and does paperwork all before her class arrives at 8.30am.
Throughout the day she wears many hats; teacher, counsellor, nurse.
Despite the workload, she loves her job. Barrett was one of thousands of teachers and principals around the country who went on strike yesterday.
In Rotorua hundreds of teachers and supporters, including children, marched the length of Tutanekai St.
"We have not taken the decision lightly," Barrett said.
"It hurts because we know it hurts the parents. But we don't know what else to do."
Barrett became a teacher 17 years ago because like many teachers, she wanted to make a difference.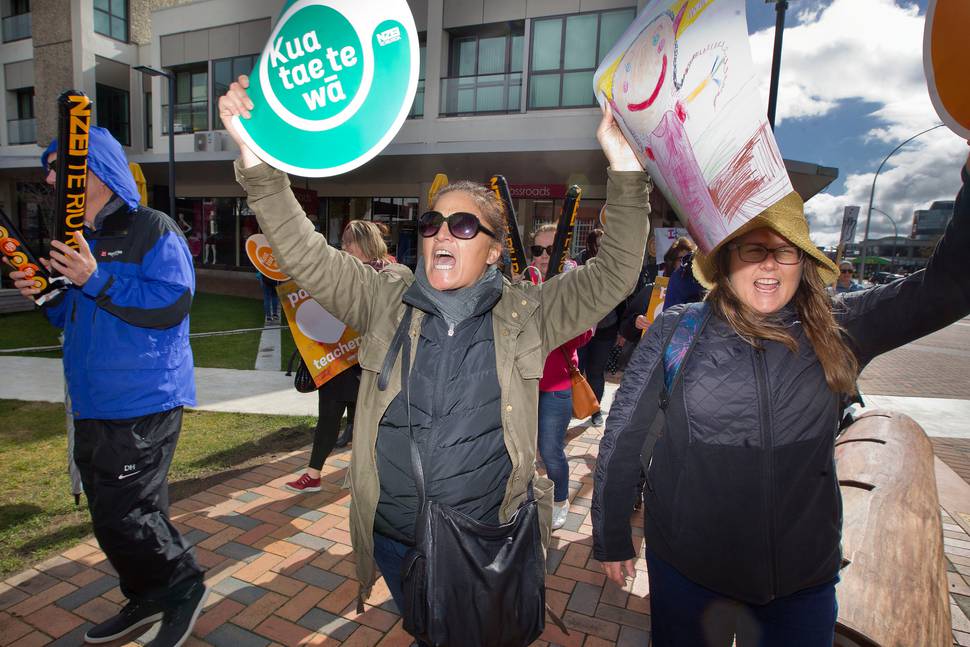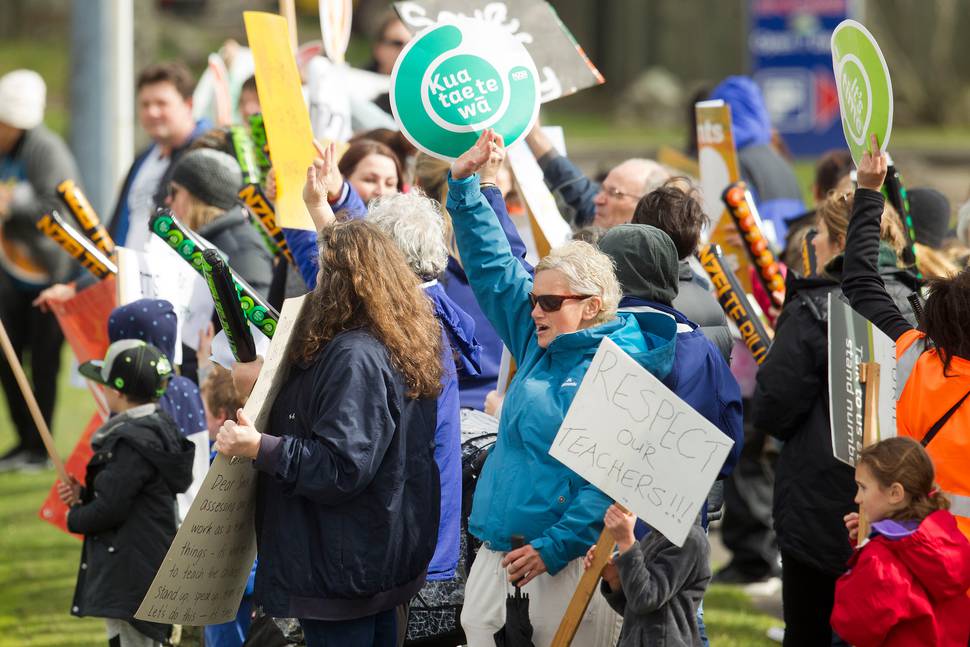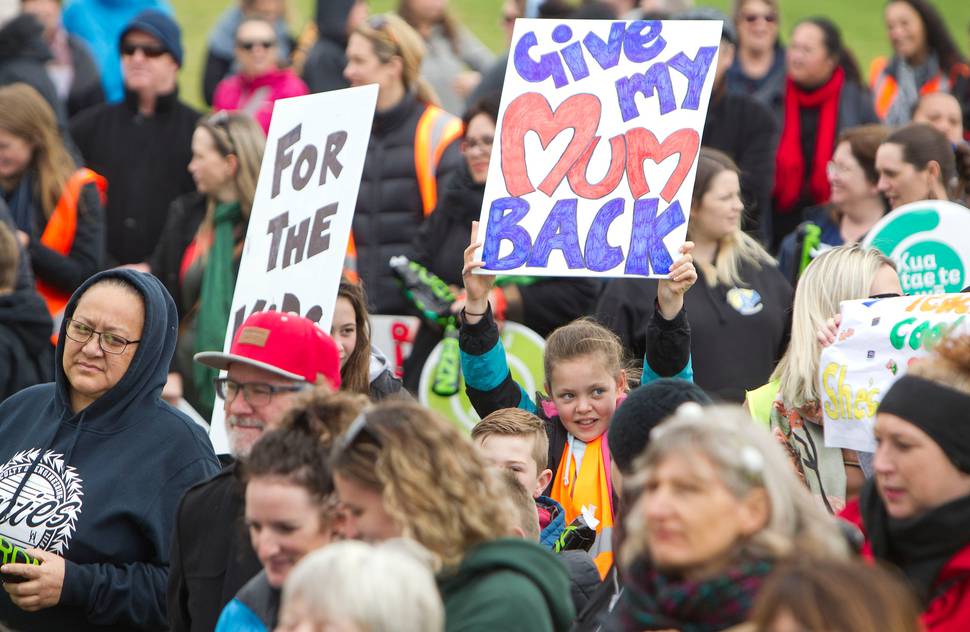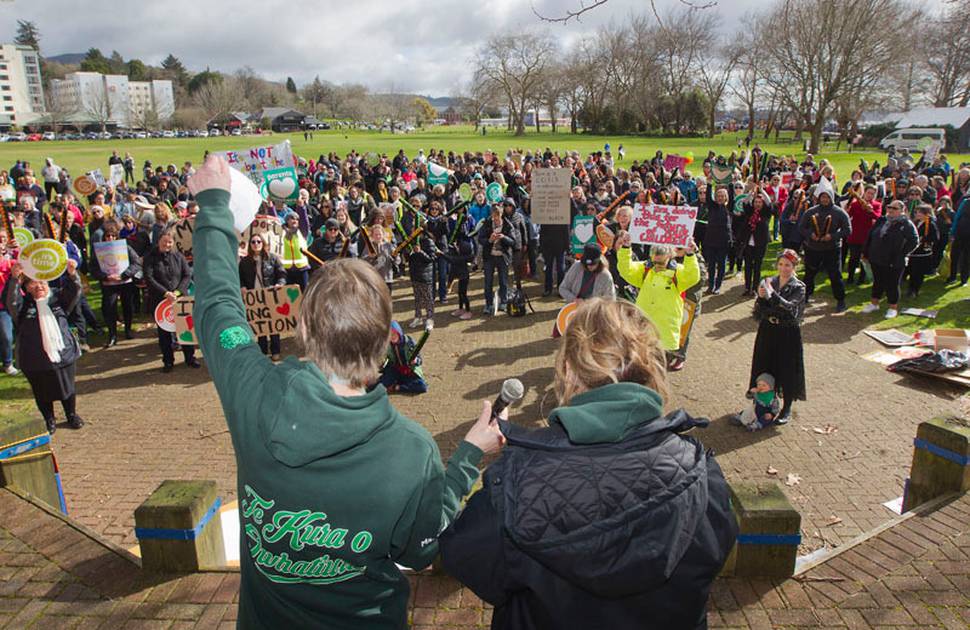 "We're at a crisis point. Every school, no matter where you are, has kids in the class with special needs or behavioural issues. We don't have the resources to be able to deal with them while teaching," she said.
"You see kids come to school with no food, there are issues from home that we have to deal with.
"Teacher aides are worth their weight in gold and we just don't have enough of them. They are paid peanuts and they are a godsend."
Barrett said she chose to go to work at 7am to do all her work, so she could have weekends to herself. But other teachers who spoke to the Rotorua Daily Post said they often worked on weekends.
Barrett said she was lucky her children were grown up.
"I would take my hat off to people trying to do this with small children as well. It must be awful trying to balance your own children with those in the classroom."
Barrett said the average age of teachers was 54 and many new teachers left the profession within five years meaning as some teachers retire in the next decade, new teachers wouldn't fill the gaps.