For Carlos Askew, October 31 last year meant far more than just another Halloween.
While many locals donned spooky costumes for trick-or-treating, the 21-year-old underwent a nine-hour operation at the Hawke's Bay Hospital that would change his life forever.
Carlos was born with a facial deformity and partial deafness after his birth mother took drugs while pregnant.
He was put into state care several weeks later and entered the lives of Havelock North couple Nardia Askew and Grant Tester when he was 7 years old; his seventh and final home.
Growing up in Hawke's Bay, having attended Havelock North Intermediate and High School, Carlos was no stranger to being stared at.
"I've spent so much of my time pretending to be someone I wasn't, trying to please other people.
"I never felt really confident and didn't feel like I could voice my opinions. I would shy away from a lot of things."
He lived this way for years until last year, on October 31, he had reconstructive surgery; the first of its kind in New Zealand.
His jaw was broken and titanium implants, purposed to make his face more symmetrical, were inserted in what was a "traumatic day" for his parents.
"The surgery was nine hours but we didn't get to see him for 11 hours with the post-operation and recovery. It was a very long day," Nardia said.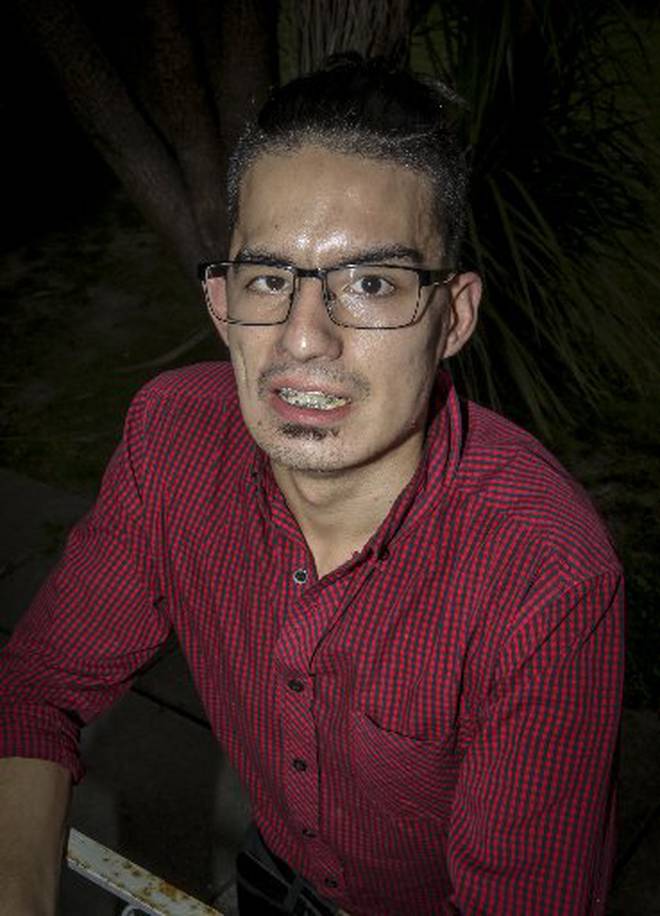 While Carlos had been subjected to a lot of staring throughout his life, his family had always loved him just the way he was, she said.
"We accepted him how he was, it was never an issue, and when he asked about having surgery we didn't understand why he wanted it so badly."
His childhood, surgery and recovery had been a "tough road" but Carlos now had a renewed confidence in himself, she said.
"It's been a long road since we've had him. He's just gone through surgery after surgery but this has been his biggest one by far," Nardia said.
"His confidence has grown a lot more. I think he's more comfortable in himself. He's always been quite confident anyway but it's made him more confident."
Carlos, who now has a barbering apprenticeship at Hair 2 Go in Hastings, said the surgery had already made a huge difference in his life.
"I still get looked at which was to be expected but it's an improvement."
He said he was working towards establishing a good hairdressing reputation and wanted to use his experience to reach out to others.
"I just want to motivate others to step out of their comfort zones and speak out about things.
"If I can do it, anyone can. Just be yourself."