The family of a 5-year-old girl battling a rare form of brain cancer feel like they've had a new fight on their hands, after a Facebook page they set up for her was hacked.
Charlotte Powell's mother Sarah is speaking out against the hacking and wants to warn others to beef up their online security so they don't have to suffer the same stress they have.
"I find it disappointing that someone would try to essentially steal from a cancer kid. The hacker deleted 10 years' worth of personal pictures, my friends, my groups, my posts.
"They added themselves as an admin on this page (Charlie's Challenge), they added their own personal number ..."
The family from Waihue, just north of Dargaville, also want to warn others not to give money to anyone who contacts them directly as they are concerned that the hackers motives may be monetary.
"If you've received any direct contact from me asking for money or donations of any sort. That would not be me," Powell said.
NetSafe CEO Martin Cocker said that in this particular case he felt the Powells had most likely been targeted by someone wanting to cause disruption with the end goal of making money.
Cocker said it's not uncommon for hackers to steal and delete photos from people's social media accounts.
"What they'll then do is say to their victims, I'll give you back these things if you pay me a ransom."
If in the event this happened, Cocker said he would recommend people contact Netsafe.
He said they would likely recommend that they not pay over any ransom money at all.
"Most of the time when people do, they never get their photos back anyway."
The mother of four said she feels violated and is concerned the hacker may have done this to try to recreate a similar fake page to con others.
"I still don't know if he's saved my details, is recreating this page or whatever else they do."
"Furthermore, the mission to fix this has been huge, particularly as I avoid any additional stress, because currently I can't handle it.
"The process of creating new emails, sending photo ID, receiving texts at an address that doesn't receive reception and all the other malarkey has been very stressful."
Since regaining access to her account Powell said she's now no longer sure about continuing with updates on her daughter's cancer journey on her Facebook page, even though, as a writer, it had been therapeutic for her.
"I now find it a huge barrier to continue posting, knowing that this could be repeated. That this is something in this day and age that we have to factor in. For me I wonder, is it worth the hassle because of the amount of stress this has induced."
Cocker said he sympathised with the Powells' situation but said it's not uncommon. He advised everyone ensured their information is protected.
"Regularly update email address passwords, email should be your strongest password."
He also said having different passwords for different accounts online is vital.
"It's all about passwords and access control. So people should use different passwords in different places so that people can't use old stolen password databases to access those accounts."
For more information on how to keep your information safe online visit: https://www.netsafe.org.nz/advice/staying-safe/
Fastest broadband in the world now available in Dargaville
Dargaville now has access to some of the best broadband in the world thanks to the Northpower Fibre UFB network going live in the first part of the township this week - two months ahead of schedule.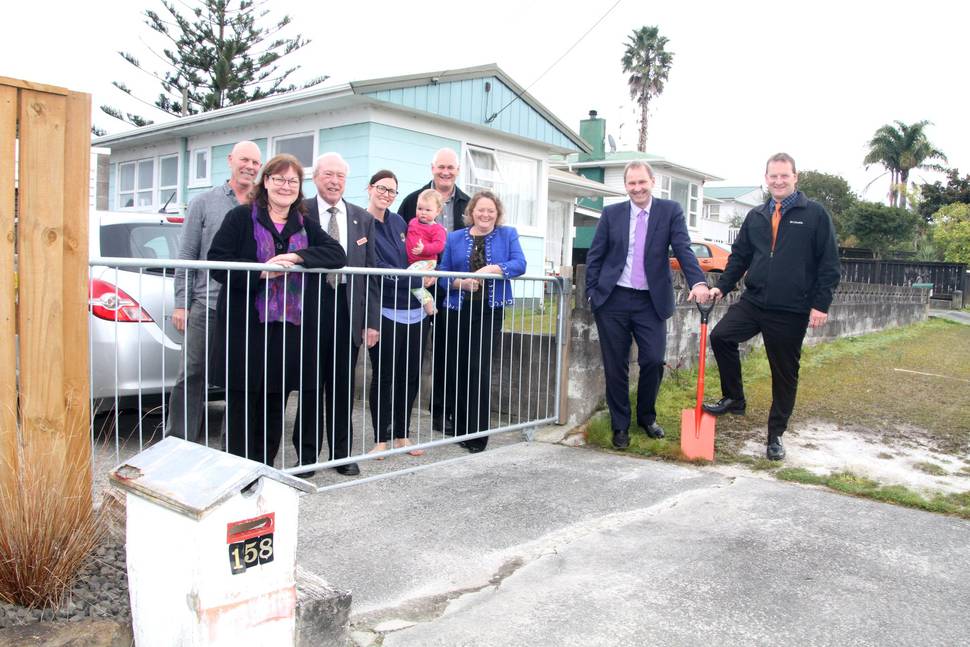 The Kaipara District is the biggest beneficiary of the Northpower Fibre UFB expansion because it will give 6000 people access to ultra-fast broadband, compared to just over 3000 in Whangarei District by 2021.
Mangawhai's UFB build will be completed in three stages, with construction of the network under way.
Other Kaipara towns to receive Northpower Fibre include Kaiwaka, Maungaturoto, Paparoa and Ruawai.
"When you think about the fact that Northpower's origins began in Dargaville in 1920 - which is when the Northern Wairoa Hydro Electric Power Board was formed - it's nice to be bringing the latest in broadband technology to the town where it all started," said Northpower Fibre chief executive Darren Mason.
With the first stage of the Dargaville UFB network now live, 500 people can connect to Northpower Fibre in the township.
More than 70 people have already signed up to connect and Northpower Fibre crews are working on 60 of the Dargaville UFB orders.
An additional 500 will be able to connect in a month when the second part of the town goes live.
Northpower Fibre will complete the entire Dargaville UFB expansion within a year – which will give UFB access to another 1100 people.
Ultimately, fibre will reach of more than 2000 Dargaville residents and businesses.
First connections to Northpower Fibre's Dargaville UFB network were made on Wednesday, with local resident Michelle Arnesen calling the connection process to her Hokianga Rd home seamless.
Mason said he was really proud of the progress his team is making expanding the UFB Network.
"We recently reached over 50 per cent uptake in Whangarei (11,500 customers connected to the network out of a possible 22,000) and continue to remain ahead of schedule expanding the network to 12 more towns in Kaipara and Whangarei," said Mason.
"Northpower Fibre's UFB expansion beyond Whangarei to areas like Hikurangi, Waipu and One Tree Point has seen 500 people connect – an uptake rate of 25 per cent already.
"The message I want to get out there is for people to go to northpowerfibre.co.nz to register their interest, so we can connect their home or business as soon as possible to the fibre network which is ready and waiting just outside their gate. It costs no more to get the ultra-fast broadband experience right now.
"Our aim is to lift our ownership of the Northpower Fibre business from 63 per cent to achieve full ownership by 2020 – remembering the Government is the other shareholder in the business," he said.
■ Email Rose — if you have news that you would like to share with Northern Advocate readers. Rose.stirling@gmail.com .