In today's society the pressure is on for smokers to quit, not only for adverse health effects and expense, but because more and more public spaces are becoming smoke- free.
Whether it's the smoking of tobacco pipes or cigarettes it is an ancient addiction and for many, a lifelong habit which is hard to break.
The history of smoking dates back to around 5000 BCE originating from rituals and ceremonies, but was later adopted for pleasure.
Before cigarettes became available, the use of pipes for smoking was customary and is the oldest known traditional form of tobacco smoking.
Historically, pipes were fashioned from assorted materials including Briar, ceramic, corncob, glass, meerschaum, metal, gourd, stone, wood or clay, with Whangarei Museum housing an excellent example of these vintage smoking utensils ranging from simple machine-made Briar models to highly prized handmade artisanal implements along with associated pipe smoking paraphernalia.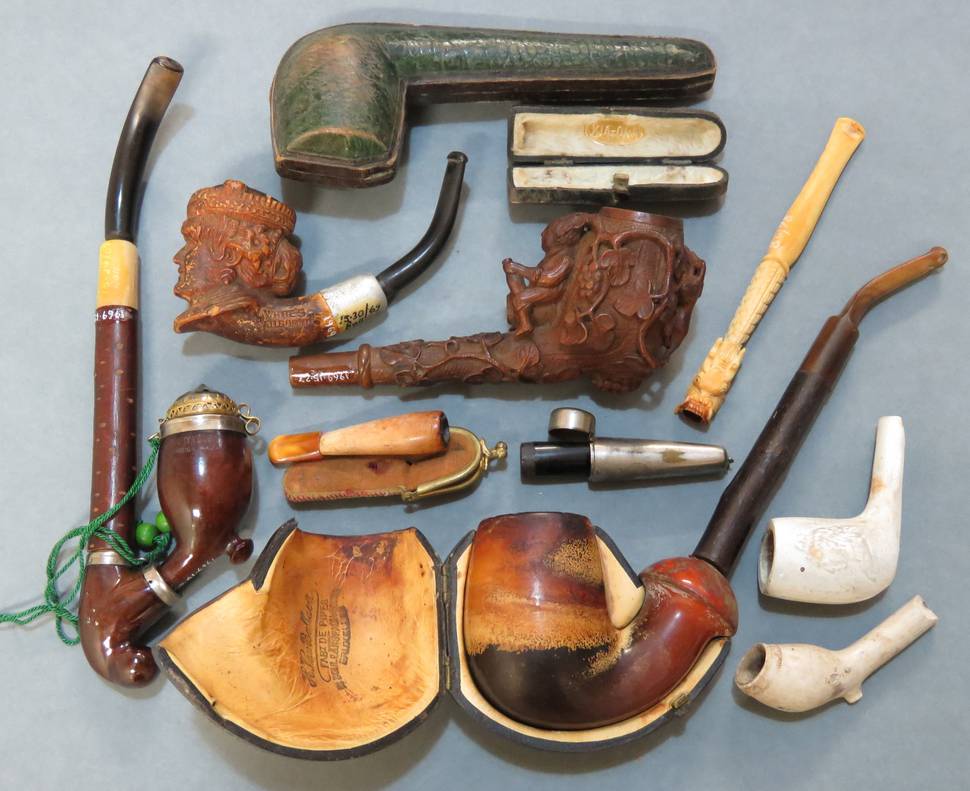 Among this collection are also several simplistic white clay pipe fragments.
One relic was ostensibly discovered under the gallows near the Tower of London, while other remnants with Northland connections were unearthed in mud close to Pomare's Pa, Otuihu, and from an eroding midden at the beach edge adjoining a pa site at Hokianga Harbour.
The custom of smoking tobacco in a pipe became popular from the late 1500s and was a common social activity, with the earliest pipes having very small bowls, reflecting the high price of tobacco.
As tobacco prices fell, the pipe bowls got larger.
This leisure interest was thought to be good for the health and was recommended as a treatment for asthma, consumption and gout.
During the Great Plague of 1665 tobacco smoking was recommended as a preventative, by which time, men, women and even children had procured the habit.
Traditionally unglazed, clay pipes were very cheap and 'cutty' shaped pipes with a short stem were favoured by workmen so they could keep it clamped between their teeth as they worked without it getting in the way.
Unfortunately, the pipes fragility ensured their short life span, thus being seen as disposable items.
White clay pipes were a highly visible and accessible object on which any motif, slogan or name could be displayed.
This function was exploited in the 19th century for all kinds of political, social and commercial objectives, with many bearing the maker's initials and decoration from crowns and anchors to embellishments of thistles and roses.
These hackneyed pipes were in widespread use for more than 300 years and were used almost universally by Europeans before the 19th century, explaining the ubiquitous pipe fragments which are still unearthed by archaeologists the world over including New Zealand.
The customs, vocabulary and etiquette concomitant with pipe smoking culture varied.
As the characteristics of pipes and smoking changed over time, this communal practice gave rise to a variety of customised accessories and apparel such as smoking jackets and caps.
It wasn't until the invention of cigarette-making machines in 1881 that cigarette smoking became prevalent, resulting in a decline in pipe smoking, making pipes rarer and highly expensive for collector's and smoking aficionados alike.
Yet some can still be found in good condition washed up on shores, buried in silt or beneath buildings, where they were thrown away or lost centuries ago.
■ Natalie Brookland is collection registrar, Whangarei Museum at Kiwi North.